---
---
███████████████████████████████████████████████████████████████████████
---
---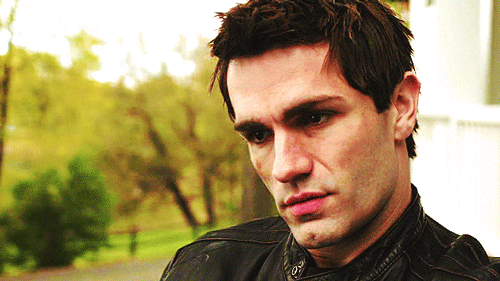 Xavier Howlett
Inside The Fire | Disturbed
Hallucinations | Pvris
No Mercy | Pvris
"If you're going to make it hurt, show me no mercy."
---
---
███████████████████████████████████████████████████████████████████████
---
---
F U L L

X

N A M E
Xavier Josiah Andrew Howlett

N I C K N A M E (S)
Xavier | By Everyone
The Demon King | Olden Times Name
Josi | Was a childhood nickname used only by his mother

B I R T H D A Y
October 29th

A G E
Was turned when he was 34 | But is 434 years old in actuallity

R O L E
The Vampire Lord | Main Antagonist

S E X U A L I T Y
Bisexual/Heteromantic

E T H N I C I T Y
50% Scottish | 50% British | Minor accent

H O M E T O W N
Edinburgh, Scotland

H E X


Hex
---
---
███████████████████████████████████████████████████████████████████████
---
---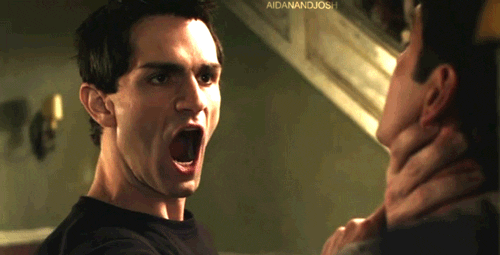 S T Y L E
Xavier is certainly one for a sense of style or fancy clothing, as he is always one to be found dressed in suits of an array of color, usually leaning more towards darker colors like black, dark grays, maroons or dark blues. It doesn't matter the occasion or time, he will always be found dressed in the best way he knows how, since over the years times has changed as did styles of clothing, and Xavier has been one that learned how to adapt with change. When the occasion arises for a special ocassion he will choose to opt for what he considers his fancy set of suits, with small patterns or designs, with emblems of gold or silver colors. His hair is usually always slicked back or to the side if he is feeling more formal than laxed, and on the rare occasion, he will simply have his hair tousled until he is comfortable with how his hair looks, and he is usually seen with a pair of black sunglasses, whether wearing them or having them hanging from his shirt they are always by his side as he has a strong aversion to sunlight due to the color of his eyes as well as his genuine dislike for anything overbearingly bright.

H E I G H T & W E I G H T
6'1", 165lbs

A P P E A R A N C E
Xavier is almost a cliche. Tall, dark, mysterious, unrightfully handsome and charming, a chiseled jawline and sharply formed face, but yet something about his appearance is oddly charming and welcoming. At first glance, he comes across as the ideal family man, kind-looking face but with enough intimidation to not draw any unwanted attention, but Xavier has a dark side. Aside from his dark colored hair that is always slicked back or tousled, along with his dark, almost black colored eyes, unless seen in direct sunlight they appear to be a dark blood red color, his smile is something some can see of comfort, but for the majority it is seen as something to be feared for as he only ever truly smiles when something amuses him. But little do people know the true macabre reasoning behind such an innocent and contagious smile when the reality is seen through his charming facade, any and all looks from him cause a shiver to go down one's spine and almost feel cold as his true nature emerges one can see nothing but dead shark eyes looking back into their very soul..
---
---
███████████████████████████████████████████████████████████████████████
---
---

L I K E S
| Expensive and fancy things, as he is a collector of old and modern things all alike, his residence is filled with things he has collected over the hundreds of years he has existed as a way to not entirely forget history | Playing and using people to his own designs, as Xavier is a master manipulator he finds it all too easily to control someone else's mind | Driving human "cattle" to insanity, as watching any human slowly dip into insanity is one of the few things that still bring him even an ounce of pleasure in any shape or form | Watching the chaotic and often bloody spectacle resulting from the former, as it not only usually ends in a bloodbath, but the scene of a human's life going out infront of his and his Coven's eyes more often than not ends in a feast for them | The idea of his brother or some one of innocence ending his existence, as his current "life" is only a constant reminder of his pained existance |


D I S L I K E S
| Himself and his Immortality, as some can see it as a blessing, Xavier has seen it as nothing else other than a curse and he wishes that one day his immortal and pained existence could come to a much-awaited end | Moral and self-righteous people, as his view on morals and anything of the like have long since gone dark and almost existent, as well as those kinds of people wear on his patience faster than any other people | Dirt and hard work, as long as he has been in existence, any form of physical exertion has caused him to grow tired, but not saying that he is lazy or above it. If he finds it important enough he'll use his own hands to get the job done, it's just that simple things bore him all too easily | Being bored and uninteresting "toys", as it's become hard for anything to hold his attention and amuse him long enough before he goes out to find another "toy" to entertain him | His birthday, as it was the day that his life was not only torn away from him, but was also the day he was betrayed by the love of his life |


---
---
███████████████████████████████████████████████████████████████████████
---
---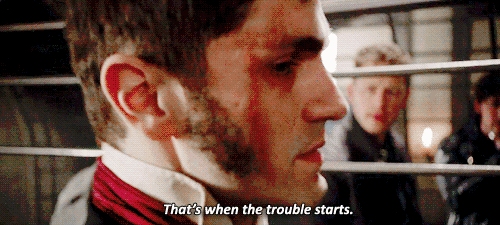 P E R S O N A L I T Y
Xavier naturally has a healthy respect for a Lycan's ability to quite easily tear a vampire limb from limb, an acknowledgment of blood ties with his brother. Otherwise, most people escape his notice until he finds them to be interesting. He is a man wracked by the pain of a life that one can never learn to love. When human he had been a hardworking and loving man, that all changed after the love of his life brought an end to his very life. Since then, most emotions and morals have faded from his person...part of the "gift" he was so generously given. In the shell of the man, he once was is a hateful creature addicted to excess and vices of all forms. Despite having always been a people person, he's since become supremely manipulative.

His greatest pleasure comes in the form of ending the life of another. However, lately, even that pleasure has begun to fade regardless of whether he's particularly cruel, clean or whatever. In its place, he's developed one last game- getting others to kill and act out for him. He views the spectacle in something resembling a power trip but crossed with the same manner one would use to watch a particularly interesting television show. In his eyes, life has long since lost its meaning and he hopes that his own existence will be destroyed before this game of his loses its luster. Deep down Xavier is simply a man filled with self-hatred and loathing, always on the verge of breaking and lashing out into a fit of rage. In simplest terms, he is just waiting until the day he meets someone that is truly worthy to end his otherwise meaningless life and can finally find the peace he has so longed after for..



---
---
███████████████████████████████████████████████████████████████████████
---
---
F A M I L Y
Over the years Xavier has forgotten who his mortal family consisted of, other than his damned brother that is only a lingering and constant reminder of his own mortality, who he hasn't talked to or seen in the past few hundred years. But what he would consider the closest thing to being a family is the ever-growing Coven he has formed over the past few hundred years. He has a small semblance of normality, and that is his relationship with Lilianna, who he had married what seemed like an eternity ago, what was once a loving and caring relationship, has now dwindled into an estranged relationship between the two. Albeit they both still do hold deep and genuine feelings for each other, Xavier's literal and metaphorical hold on her is what's keeping her from leaving him and the Coven, that and how he has threatened her on numerous occasions, that if she were to leave he would have her precious humans slaughtered in front of her very eyes.

Aside from Lilianna, his "family" is really only Luke and Nicholas, however, estranged they are in turn to him, he has given them full and utter liberty to a certain extent for how they may go out and what they do. He views them as if they were his own children in a rather macabre and dark way and he has his full trust in them, even if Nicholas is on a very short leash and he is having second thoughts on his trust with Nicholas, as well as questioning Luke's loyalty to his as his relationship has become somewhat scarce in the past few decades, feeling as though Luke is slowly slipping through his fingers and he is now keeping an eye on the two as he isn't sure if their loyalty is fully devoted to him as they say...

---
---
███████████████████████████████████████████████████████████████████████
---
---

H I S T O R Y
Much of Xavier's past has been left up for debate whether what is known is true or simply a myth, but what people do know for certain is that the rumors of what he has become are true. Of how once of a man of simple birth, a man that lived a simple and good life for others, someone that everyone could rely on for him to always be there for them, but then something happened as if a switch as flipped that would change his life and everyone else's that came into contact with the man.

Xavier was born ten minutes before his younger twin brother, Alexander, in 1585, in Edinburg, Scotland. Both of their parents were of lower-class citizens who lived a humble life in the center of the city, meaning while they were lower class citizens the boys were able to live a rather lavished and fortunate life. Things were good for the family as they were a tightly knit family, with two supportive parents the boys were fortunate enough to be able to live a life of being carefree as well as being hard-working men. For years the brothers were close, if anyone saw one of them, the other was not far behind the other. They were close, a little too close some would say as from an early age if one had gotten into trouble, the other would do whatever they could to make sure the other got out of it. But as years passed and things changed, so the two of them. Once a bond that was so close which others thought could never be broken began to come undone when the brothers were in their mid-thirties.

The brothers relationship had been slowly growing more and more distant as the years had passed, but things had taken a turn for the worst when Xavier had fallen in love with a woman of the name Victoria McDowell, who he was fully and completely infatuated with in every way. He was even described by his parents as being head over heels in love with her, seeming as though he had stronger feelings for her than she possibly could for him. It wasn't saying she hadn't loved him, she did, but it wasn't for the same reasons he had loved her. To him, she was perfect in every way, and he practically worshipped the ground she walked on. Whenever she needed anything, Xavier was there for her, more or less he wore his heart on his sleeve for this girl and he wasn't going to do anything to stop it.

That was until the year of 1619. Xavier had made up his mind for how he felt for the woman of his dreams and was going to purpose to her on his thirty-fourth birthday when his life would change forever. That evening Xavier had surprised her at her house with his heart on his sleeve, flowers, and a ring in his pocket. He waited patiently for her, but when she didn't come to see him he began to grow anxious and when he went to see what had happened he found her with someone else, talking about Xavier and how she had been using him this entire time for money and information. He was devastated and in the conflict that followed when he confronted them, he had been fatally wounded by none other than Victoria. The two made their escape when they realized what they had done, leaving Xaver to bleed out on the floor as his heart was broken and had been lied to and led on for years. It was then that he had met someone that had offered him a second chance, to not only be immortal but to get revenge on the people that had taken his life away from him.

Xavier accepted the offer and was forever changed into a vampire, leaving his human life behind him as he hunted down the two that had him killed to cover up their tracks. Once he finally did he killed the two with no mercy, almost relishing in the moment of bloodshed of humans, something he used to be. But the feeling of power and the rush it gave him was more than what he ever imagined, and as the years passed by he slowly gathered more and more members into his small Coven. He forgot about his life and his family, having small reunions with his brother every now and then, but those soon stopped as well as he left Edinburgh and moved far from his homeland, searching for more people all around the world, searching for more people to join him, which he slowly amassed a large member of vampires and even a few Lycans that thought his cause was just and noble. Time slowly ticked by and Xavier found himself falling for another woman, this time she was a vampire-like himself, not only that but she managed to soften his heart again, but by only so much. Their relationship has slowly started to feel like they've been walking on eggshells as of late, especially with his slowly growing cold tolerance of the people in Bear Point he is easily one step away from making the humans of this small town his next target, as he would make Lianna watch as her humans were slaughtered mercilessly infront of her very eyes, but for Xavier he is just hoping that someone will be able to finally put him down for good as he is starting to grow bored of his every day life...

---
---
███████████████████████████████████████████████████████████████████████
---
---

R E L A T I O N S H I P

X

S T A T U S
Married to Lilianna, even though it has become estranged and detached throughout the years..

A B I L I T I E S
Aside from standard vampiric abilities, Xavier has one that stands out in particular.
Hallucinations, or in other words, Hypnotic Suggestion: Xavier has the ability to influence peoples thoughts and emotions through his voice and to a willing participant he can even mess with matters such as their memories and senses. While he can't do something as blatant as order someone to kill someone else or conjure a hallucination in broad daylight. He is more than capable of convincing someone that killing someone they don't like or talk them into "seeing" what they wish or fear to see in a dark area are well within his capabilities.



T A L E N T S
| His skill in human persuasion and how easy it is to take over the mind of those weak enough, especially if they show weakness for another person | His ability to easily read someone's mind and thoughts, even without having to be able to read minds in the literal sense, Xavier is able to tell what someone is thinking simply by their body language and speech patterns, a skill he picked up for how many years he has been alive |

S T R E N G T H S
| His ability and fluidity with his speech and how easy it is for him to trick even the strongest of minded people with the swiftest ease and smallest words | His knowledge of the human condition and how easy it is to break the human mind, with or without special abilities | The fact that he can easily come across as innocent and kind, to simply flip a switch and show what kind of monster he truly is |

W E A K N E S S E S
| The constant and nagging reminder of his own mortality that is always there at the back of his mind | The fear of Lilianna leaving him, as he is the one thing keeping him as grounded as he is | The fact that he truly doesn't want to live anymore, implying that he does indeed suffer from depression and has on the occasion in the past tried to end his life countless times, to no avail | How quick to anger and blood lust he is, always being one string away from marching out of his abode and slaughtering the humans that reside out of the four walls |

---
---
███████████████████████████████████████████████████████████████████████
---
---