---
---
◤
◥
◣
◢
---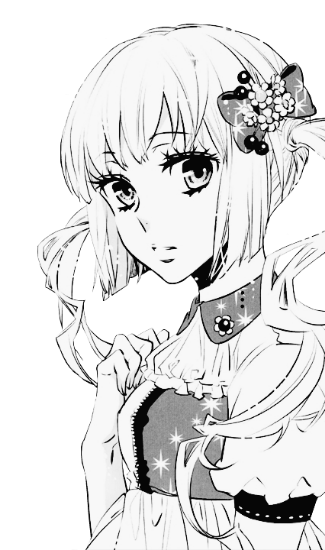 ▓

▓

▓

▓

▓

▓

▓

▓

▓

▓

▓

▓
▓

▓

▓

▓

▓

▓

▓

▓

▓

▓

▓

▓
↪

FULL NAME

↩
⌊Luxia Hale⌉
⌊Luck • sia ❘ Light⌉
⌊Hay • l | Rain/ Hidden⌉
↪

TITLE(S)

↩
⌊Lux, "The Graceful Azelea"⌉
↪

GENDER

↩
⌊Female⌉
↪

AGE

↩
⌊23⌉
↪

SEED

↩
⌊Azelea ● Original Seed ● Fragile, Patience, Woomanhood⌉
↪

ROLE

↩
⌊The Performer⌉
↪

SEXUALITY

↩
⌊Pansexual⌉
↪

NATIONALITY

↩
⌊Latin ● British⌉
---
---
▓

▓

▓

▓

▓

▓

▓

▓

▓

▓

▓

▓

▓
▓

▓

▓

▓

▓

▓

▓

▓

▓

▓

▓

▓

▓
↪

HEIGHT ❖ WEIGHT

↩
⌊Luxia is approximately five foot, six inches and weighs around 117 pounds⌉
↪

HAIR

↩
⌊Her's is long, platinum blonde hair that is donned in two, semi-curls with short bangs ending just below her chin. It is soft to the touch, and when she she performs, it flows gracefully alongside her.⌉
↪

EYE COLOR

↩
⌊Deep violet, a rather rare colour amongst humans. She inherited it from her late great grandmother. When you look close enough, you may be able to see blue and gold flecks dancing through the iris'.⌉
↪

SKIN TONE

↩
⌊Fair⌉
↪

SCARS ❖ BIRTHMARKS ❖ ETC

.↩
⌊Due to the seed inside of her body, Luxia had began to form vein-like scars and markings in the shapes of vines. They spread out from her heart, wrapping around her torso and hips, though they are now beginning to shop up on her shoulders too.⌉
↪

GENERAL APPEARANCE

↩
⌊Luxia, born prematurely, was always thinner than most girls as a kid. As she grew, she began to take manners into her own hands. She worked out through performing, and her body turned from a scraggly mess, to a toned, lean and firm body. She is lacking in the chest area, but doesn't mind much, due to her need of a slim body. Luckily though, she does have slight curves that help define her body to look more lady-like.

Her face is soft and feminine, with wide, violet doe eyes covered in thick lashes. She has a small button like nose, that only enhances her other features. Her lips are average size, but are a soft and gentle pink colour. Overall, her face is that of a lady, some may even say that it is beautiful.⌉
---

I can only hope that the way I act can effect the society we live in today...

---
▓

▓

▓

▓

▓

▓

▓

▓

▓

▓
▓

▓

▓

▓

▓

▓

▓

▓

▓

▓
↪

PERSONALITY

↩
§ Gentle § Elegant § Thoughtful § Considerate §
───────────────────────────────────────────────────
⌠Everyone is like a butterfly, they start out ugly and awkward and then morph into beautiful graceful butterflies that everyone loves.⌡
───────────────────────────────────────────────────
⌊Luxia's outer appearance and inner personality are far from each other, which may shock some people. From her looks, she may seem hyper and glitzy, but she is quite the opposite. Luxia is a calm and graceful girl who had been taught to be a lady by her mentors. She is often soft-spoken, rather liking to listen to music, read or listen to her friends stories. Had she been born a noble, she would have fit into every roll that a lady was supposed to be; elegant, trustful, not a gossip.

She likes to pride herself on the fact that she is intelligent, though she does not flaunt it to the others in society. She finds interest in multitudinous types of books, from science, to fantasy, and loves to talk in-depth about all of them. When she's not spending her time reading, writing or practicing her art, she likes to take up menial chores like sewing or cooking, as it reminds her of home, however sad that may be to her.

Luxia is selfless but reasonable. Now that time has come to escape the King, she must keep a good head on her shoulders. She would risk her life for her comrades if she knew they stood a better chance than herself, and she would willingly die to help the cause. The right choice is not always the easiest to make, but Luxia tries her hardest to do whats right for the world.⌉
---

Not many people get to know me this well... I either have to move on, or they do not last long enough.

---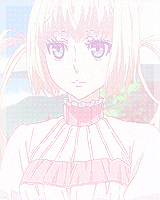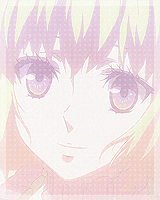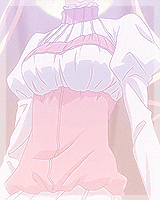 ▓

▓

▓

▓

▓

▓

▓

▓

▓
▓

▓

▓

▓

▓

▓

▓

▓

▓
↪

LIKES

↩
◊ Reading ◊ ↣ Luxia enjoys any and all books, so long as they can take her to another world with the writing. She enjoys the feeling she gets when emerged in another setting.

◊ Music ◊ ↣ As a performer, music is a part of her soul. She can turn to the sweet embrace of music whenever she is upset.

◊ Performing ◊ ↣ When Luxia performs, it makes her feel free and light as a feather. She enjoys it more, knowing that other people find pleasure in her performances.
❖─────❖─────❖
↪

DISLIKES

↩
◆ Pushy People ◆ ↣ Those who like to pry into her affairs without getting to know her are not welcomed.

◆ When People Bad Talk Others ◆ ↣ She believes that if you don't have something nice to say, you shouldn't say it to the person.

◆ Uneducated Criticism ◆ ↣ Luxia's art is very controversial amongst many. She is fine with them having opinions, but it irks her when they do not understand what they are talking about.
---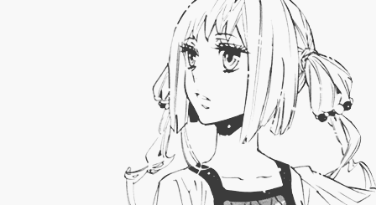 ▓

▓

▓

▓

▓

▓

▓

▓

▓

▓

▓

▓

▓

▓

▓

▓

▓

▓
▓

▓

▓

▓

▓

▓

▓

▓

▓

▓

▓

▓

▓

▓

▓

▓

▓

▓
↪

HABITS ❖ QUIRKS

↩
◊ Stretching ◊ ↣ Due to her muscles always being at work, she likes to take time to stretch them out, wherever she may be.
◊ Fake Smile ◊ ↣ Even if Luxia is uncomfortable or unhappy, she keeps up the appearance of happiness around those around her she doesn't know.
◊ Soft Speech ◊ ↣ In general, she is a very soft spoken girl. Some people may think she is being snide when she talks to others quietly.
❖────────❖────────❖
↪

STRENGTHS

↩
◆ Seed ◆ ↣ Being one of the Original seeds, Luxia has the potential for great power, beyond that of the False Seeds.
◆ Endurance ◆ ↣ Due to her training and practice over the years, she has good endurance and keep up easily with others for hours.
◆ Speed ◆ ↣ Even without her powers, Luxia is naturally fast, due to her lithe body being very aerodynamic.
◆ Flexibility ◆ ↣ Not only physically, but emotionally as well. Her mind is strong, and able to bend to accept the world. Her body bends to help protect her from the world.
❖────────❖────────❖
↪

WEAKNESSES

↩
◊ Seed ◊ ↣ Even with an Original seed, Luxia is at risk. Without proper knowledge of the situation, her seed only has more chance of consuming her.
◊ Powers ◊ ↣ Though they can help her in tight situations and in fights, without knowing how they work, she only further gets injured.
◊ Friends/Family ◊ ↣ Luxia is a very caring girl, and in the centre of her heart is not herself, but the others she cares for. If you wanted to hurt her, her friends and family would be the place to start.
❖────────❖────────❖
↪

FEARS

↩
◆ Death of Allies ◆ ↣ Luxia cares for her allies deeply, and she wouldn't be sure how she would react if they were taken from her life prematurely.
◆ Capture ◆ ↣ She does not know what the King intends to do, but she does not wish to be caught. The fear of the unknown is too much for her to think about.
◆ Injuries ◆ ↣ Not only would they hinder her performances, they would also effect the way her powers work.
❖────────❖────────❖
↪

SECRETS

↩
◊ Her Name ◊ ↣ Her real name actually isn't actually Luxia, but after going to the circus, she decided to change it.
◊ Weapon Training ◊ ↣ Luxia was trained by somebody in secret, and needs to keep this quiet, as the King's court may find her skills to be threatening. Plus, if she were to say who trained her, it could cause trouble for that someone.
---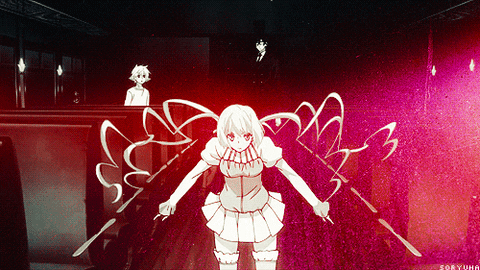 I am unsure if I should feel empowered or not. I still do not feel special.

---
▓

▓

▓

▓

▓

▓

▓

▓

▓

▓

▓

▓

▓

▓

▓
▓

▓

▓

▓

▓

▓

▓

▓

▓

▓

▓

▓

▓

▓

▓
↪

ENHANCED PHYSIQUE

↩
───────────────────────────────────────────────────
⌠I can move faster than a a hummingbird, jump higher than the trees, can bend in ways a human shouldn't.⌡
───────────────────────────────────────────────────
⌊Luxia has the capabilities of enhanced speed, jump and flexibility. With her abilities, she can travel at the speed of sound, faster than any human alive or any automobile. She can move so fast that sometimes it seems as if she flickers from existence, only to reappear somewhere else. She also has the power to jump higher than trees or houses, which can serve useful in a getaway when paired with her speed. In combat especially, her enhanced flexibility comes into play. She can bend and flex in any which way possible, almost as if all her bones were double jointed.⌉
❖─────────────❖─────────────❖
↪

POWER

X

LIMITATIONS

↩
───────────────────────────────────────────────────
⌠Sticks and stones may break my bones...⌡
─────────────────────────────────────────────
⌊If used excessively, the speed, jump and flexibility can cause serious strains on Luxia's body. If she sustains injuries like broken bones, it can seriously impact how fast she moves. Also, if travelling too fast, for long periods of time, she can develop first, second, and sometimes even third degree burns that cause crippling pain. This is due to her body not being used to the friction of travelling so fast.⌉
❖─────────────❖─────────────❖
↪

DAGGERS

↩
⌊If not using hand to hand combat, Luxia arms herself with twin hunting daggers made of titanium, one of the few metals that can withstand travelling at her speeds, They are both sharp on either side and are about the size of three quarters of her forearm. They stay strapped firmly on a belt she wears around her hips. She had been taught the skill after moving into the town and settling down, by a friend in higher places.⌉
---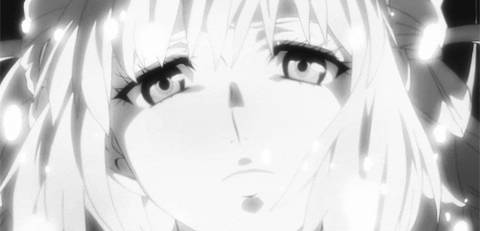 I have been on the run for a long time. I have seen and felt things most children shouldn't; death, betrayal, abandonment. I would like to finally find my resting place.

---
▓

▓

▓

▓

▓

▓

▓

▓

▓

▓

▓

▓

▓

▓

▓

▓

▓

▓

▓

▓

▓

▓

▓

▓
▓

▓

▓

▓

▓

▓

▓

▓

▓

▓

▓

▓

▓

▓

▓

▓

▓

▓

▓

▓

▓

▓

▓

▓
↪

BIOGRAPHY

↩
⌊ Luxia grew up with her family away from Louloúdia, in a small village of people who were just scraping by. As a child, Luxia didn't mind the scenery, as there were plenty of kids to play with, trees to climb, chores to do. She was a very busy child in this town, but when she finally had time to herself, she found her way through dance and singing. Eventually, after gaining enough courage, she performed in front of her friends and family and soon enough, she was known as the 'little dancer' in her village. At the age of seven, Luxia thought that this would be her way of life for the rest of her time; dancing for her village, doing chores for her family, probably be married off to her family's friend's son. That was until the circus came to town.

It had been like any normal day. Luxia had woken up and gotten herself ready for the day's chores. Her first task was to go get water from the river bed, so off she went with her big bucket in tow. When she returned though, thats when she saw all the commotion. Her village's people all stood by the only stone road in their town, the one that the Royal Guard travelled down when they were on their excursions. Except, this time it wasn't the military. Travelling down the road was a multitude of carriages and carts pulled by horses. Inside the carts were women in men, all donned in fancy outfits made of shiny fabrics and bright colours. Some had masks on, some had brightly coloured hair, some even had tattoos and piercings. What peculiar people.

The women and men from her village all watched as they pulled into their village and a man in extravagant white emperor style tuxedo came up to them. He told them they would only be staying in their town for a short while, and would graciously pay for water and food. While the town was bustling to get supplies for the much needed income that was being offered, Luxia snuck off to look at all the carriages. One woman, who was apart of the crew, asked her what she had been up to. Luxia explained that she was just curious as to what they were. "Dear, sweetheart, my love... Surely you have seen a circus before?" Luxia had just given her a blank look, making the woman laugh. The lady, who she learned was named Katalina, took her to the fellow performers and they showed her what they did. Together, the group danced, sang and moved like no one she had ever seen before. Village women nearby commented on how beautiful the costumes and jewellery were, but Luxia was more affixed with the dancing. She had fallen in love.

When the circus decided to pick up and move on, she had already made up her mind to go with it. The little girl, at age seven, ran off with the circus. She had left all her savings and chore obey to her Mother, Father and little brother with a note saying she would send money back when she could. In the future, she realized that had her parents cared, they would have come to find her. She had been distraught over this for a long time, until she realized she had already made a new family within the circus. And even though she hadn't been accepted into the society of clowns, performers and musicians easily, they had eventually warmed up to her. She went from dish washer, to back stage worker, to ticket seller, and eventually a performer.

At the age of ten is when her training formally began. Until then, she had been working on her own, learning from listening and watching the other women. The ladies were all joyous at having a new protégée,especially Katalina, who had vouched for her on many occasions, and even with the age difference, had become her best friend. They taught her how to dress, how to look the part, how to be graceful, calm, caring, and finally they taught her how to move. In training, Luxia had finally realized just what it was to use her body. It was tough and gruelling, with long hours that only gave her bruises and cuts, but eventually she got better. She travelled with that circus for eight years, until her world was shifted yet again.

Katalina had grown sick, and unable to perform anymore, the Ring Master demanded she be dropped off at the next city they passed through. It would be the end of her career. Luxia, unable to lose her friend, pledged to go with her and take care of her, even if Katalina did not want it. The next stop had been Louloúdia. They were dropped off with enough wages to survive a month, and only the clotting on their backs other than that. They took up residence in a small inn for a while, but Katalina wasn't doing any better. Luxia worked as a street performer to pull together enough money to get medicine for her friend, until one day that wasn't enough. Katalina passed away in her sleep, ate the age of twenty five. Luxia had been distraught over the death of her friend for a long time, and still carries the pains of seeing her mentor on her deathbed.

Work came to her after that though, helping diminish the twangs of abandonment and loneliness. A noble lady who had seen her in the streets was interested and hired her as live-in entertainment for her gala's and parties she held. Through performing and making people happy, Luxia finally gained the confidence she needed again. The next five years were a blur. She performed in a multitude of places, gaining more pride and fame for herself, until one day she was recruited to even perform for the king himself. Luckily, she impressed him enough to be able to return once a week and for more spectacular events. She thought her life had finally decided to level out, and that she could finally settle down in one place instead of constantly being on the move.

But of course, that was all about to change due to one thing. A seed.⌉
---

What's done is done. Those who are gone, are gone.

---
▓

▓

▓

▓

▓

▓

▓
▓

▓

▓

▓

▓

▓

▓
↪

FAMILY ❖ OTHER

↩
❖ Mother ↔ Maria Hale ↔ 46 ↔ Unknown ❖

❖ Father ↔ Kaius Hale ↔ 47 ↔ Unknown ❖

❖ Brother ↔ Remus Hale ↔ 19 ↔ Unknown ❖

❖ Fellow Performer ↔ Katalina ↔ 25 ↔ Dead ❖
---
---
ⒸⓄⓅⓎⓇⒾⒼⒽⓉ ⓌⒶⓇⓃⒾⓃⒼ
cs by © ઽ૮૨Α
filled by Arrow-