At Seiyuu Academy, students are expected to be on their very best behavior and to never break the rules. Anyone caught breaking rules are punished severely. Only the elite of the elite can attend and the school shows great pride in their reputation. There is a 99% graduation rate, and has the top grades in the country. Seiyuu Academy is an live in school for the rich and promising, but one day a girl named Hikaru Yoshika was mistaken for a boy, and sent a recommendation letter from the school staff. Because of the grades she earned when she lived in Britain, she was seen as eligible. There was a transfer mistake, and it is written down that she is a male student!! Hikaru is a bona fide girl, NOT a boy, but she'll do anything to make it in to this prestigious school! She was a bit confused when a boy's uniform came in the mail, but doesn't think much of it, because she doesn't understand Japanese culture or school uniforms. She came from a casual public school prior to her big move to Tokyo Japan, and doesn't realize what she's gotten herself into!
Seiyuu is all about teamwork and cooperation. They seat students in pairs of two, though no one dares to cheat due to the school's strict rules and teachers that seem to have eyes in the back of their heads. The boys are encouraged to talk to one another, but not during lessons. Homework is encouraged to be discussed, but anyone caught asking for or giving answers away will be severely punished. Students are required to live on Seiyuu High's extensive campus. Living on campus is mandatory to attend as most students live too far away to go back and forth every day. The campus is beautiful, and serves only the best and freshest meals three times a day at no charge to the students attending. What will happen when a girl gets assigned to the boy's dorms by accident!? Will anyone figure her out? Hikaru has to keep her true identity a secret, or else she will be kicked out! One girl is determined to help Hikaru, even though she does not know that the adorable 'boy' she has befriended is actually a girl. However, Reika's childhood friend is quite the bad boy, and Hikaru manages to cross him. Reika has her own problems as well, she has had a crush on her childhood friend's best friend for about two years! Read along and find out what happens to this group of kids!


Role: Girl dressed as a boy attending Seiyuu Academy // Age: 17 // Sporty/Easily embarrassed // FC: Hotaru Tachibana // Taken by KazeNoKitsune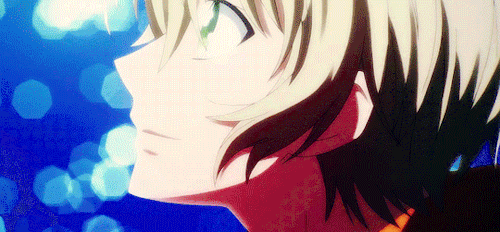 Role: Reika's Crush, Bad Boy's best friend // Age: 18 // Has crush on girl 2 // FC: Yukimura Tooru // Reserved



Role: Bad boy, Reika's Childhood friend // Age: 18 // Flirtatious // FC: Kyoya Sata // OPEN



Role: Girl 2 // Bad boy's childhood friend, Amateur model, Cheerleader // Age: 17 // Has crush on guy 2 // FC: Eru Chitanda // Taken by Strix
Boy's Seiyuu Academy Uniform
Girl's Seiyuu Academy Uniform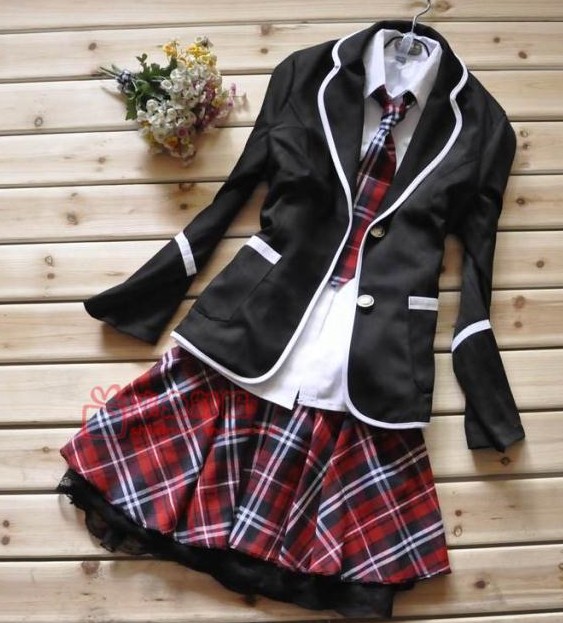 RULES!
1) Posts must be at least 600 words each. I will likely exceed this, seeing as my posts are typically 600-2,000 words
2) Be literate! Spell check!
3) Communicate, share ideas! We can have all sorts of events and school trips!
4) Develop plots!
5) Be respectful and use common sense
6) DO NOT DISAPPEAR AND MAKE THIS DIE! Say 'Yahallo~!' in your reservation as your greeting if you've read this.
Taking place in...
"Umm... There's fruit punch, lemonade, and grape soda. I got an extra for Yoichi, but..."
Stuck between a rock and a hard place, Reika began playing eenie meenie miney mo to figure out which drink she would choose between Fruit Punch and Lemonade. She absolutely hated anything grape flavored. It NEVER tasted like actual grapes, ever. She wasn't even sure how they were able to call it grape flavored in the first place when it clearly was not. Why did they even continue making that stuff? Obviously, some people liked it.... but she was not among them. When Yoichi's name came up, she felt her stomach churn. She was immediately reminded that she confessed to him in fear that Kurokawa would not feel the same, in fear that Yoichi would not approve of them as a couple... She did not want to lose either of her friends...
"A-anyway, you can have any one you want. I'm not really all that picky when it comes to drinks, so..."
"Lemonade."
She finally replied, taking the drink gently. She stared down at it smiling, realizing it was something that Kurokawa had given her, that he had paid for. Just the thought brought a blush to her face. She retrieved her bento from her bag as well, reopening it. There were only a few bites taken out, as the switch up with Yoichi had interrupted her meal,
"That's a good trait. Unfortunately I'm a little picky..."
She lightly giggled, wiping her eyes with her free hand to make sure all of the tears were gone. It seemed Kurokawa could always bring a smile to her face, even when she was this upset. The extent of her feelings for him never ceased to amaze her.
"I-itadakimasu,"
It was a bad habit, but Reika peeked over at him to gauge his reaction, not taking a single bite of her own until she knew it wasn't bad. Yoichi hadn't taken a bite, so she wasn't sure if she had done a good job. Normally she did, but there was always a first for everything. She had heard many war stories where someone had accidentally used salt instead of sugar or vice versa. She had not done it yet, but she was always fearful that she may make that same mistake one day.
"It's great,"
Hearing his praise, Reika immediately smiled back brightly. His praise was always the most meaningful, not that she would ever tell anyone that. She couldn't even seem to straighten out this whole bento mix up,
"Itadakimasu..."
Reika stated softly before taking a bite as well before taking a drink from the lemonade she received from Kazuki. She knew it was only her crush on him making her feel that way, but somehow the lemonade tasted better when it was a gift from him.
"I... I didn't think it was possible, but you've actually gotten even better at cooking over the summer."
Nearly dropping her chopsticks at the compliment, Reika bit her bottom lip as her blush grew,
"E-Eh? You think so...?"
She asked nervously. She wasn't really sure if she had improved or not, but to hear him say so made her heart want to burst. Senpai had noticed her.... her cooking that is. Sigh. Perhaps it wasn't meant to be? Maybe he just didn't see her that way? She wasn't sure, but she was losing the confidence she built up to give him that bento little by little ever since she realized Yoichi had received it by accident. Despite feeling insecure, she took another drink,
"A-Arigato, Kurokawa-Senpai~ I will try to my best to continue to cook tasty food!"
she stammered in a speedy manner, a little too happy to be praised by the boy she liked. Normally it would have been obvious she liked him, but neither of them were what most would consider 'normal'. They both were awkward and shy, too naiive to realize they both liked each other. When the wind blew, a magazine slid towards them and she immediately leaned forward to snatch it up like a viper striking, totally disregarding she was in her school uniform which consisted of a skirt. The magazine was the latest issue with her newest modeling shots inside, something she did NOT want Yoichi or Kazuki to see. Kazuki.Was.Not.Allowed. She would do anything she could to prevent him from seeing her like that... It was humiliating. Little did she know, when she sat back, the images were smaller on the back in his line of sight if he looked over.
Reika modeling
Reika modeling with famous Pop Star Yuuta
Reika modeling with Yuuta 2
Reika modeling with Yuuta 3
---
Arcs are bundles of posts that you can organize on your own. They're useful for telling a story that might span long periods of time or space.
There are no arcs in this roleplay.
There are no quests in this roleplay.
Here's the current leaderboard.
There are no groups in this roleplay!
Welcome home, Promethean. Here, you can manage your universe.
Arcs are bundles of posts from any location, allowing you to easily capture sub-plots which might be spread out across multiple locations.
You can create Quests with various rewards, encouraging your players to engage with specific plot lines.
Settings are the backdrop for the characters in your universe, giving meaning and context to their existence. By creating a number of well-written locations, you can organize your universe into areas and regions.
Navigation
While not required, locations can be organized onto a map. More information soon!
There are no groups in this roleplay!
By creating Collectibles, you can reward your players with unique items that accentuate their character sheets.
Once an Item has been created, it can be spawned in the IC using /spawn Item Name (case-sensitive, as usual) — this can be followed with /take Item Name to retrieve the item into the current character's inventory.
Give your Universe life by adding a Mob, which are auto-replenishing NPCs your players can interact with. Useful for some quick hack-and-slash fun!
Mobs can be automated spawns, like rats and bats, or full-on NPCs complete with conversation menus. Use them to enhance your player experience!
Current Mobs
No mobs have been created yet.
Locations where Mobs and Items might appear.
You can schedule events for your players to create notifications and schedule times for everyone to plan around.
Add and remove other people from your Universe.
The Forge
Use your INK to craft new artifacts in Seiyuu Academy: A Girl in the boy's dorms!?. Once created, Items cannot be changed, but they can be bought and sold in the marketplace.
Notable Items
No items have been created yet!
The Market
Buy, sell, and even craft your own items in this universe.
Market Data

Market conditions are unknown. Use caution when trading.

Quick Buy (Items Most Recently Listed for Sale)
None
Discussions
Topics

Replies
Views

Last post
Most recent OOC posts in Seiyuu Academy: A Girl in the boy's dorms!?
There have been no posts in the OOC topic for this roleplay!