---
---
"Shy people notice everything, but they themselves do not get noticed."
Rei's voice
Theme: Cool Kids - Echosmith
---
---
|Name|
Reika Takeru
|Face Claim|
Eru Chitanda
|Age|
16
|Race|
Japanese
|Grade|
Junior
|Prefers|
Boys
|Height|
5'6''
|Weight|
117 lbs
|Hair|
Ebony
|Eyes|
Violet
|Crush:|
Shy Boy
---
---
|Secrets|
She has a crush on _____.
She has had a crush on her childhood friend's best friend _____. She has had these feelings for quite some time, but she's not quite sure when they began. She has never mentioned it to either of the boys, knowing that her feelings are one sided and pointless. She feels that her crush on her childhood friend's best friend would only complicate everything and ruin the friendships between them.
She cries very easily.
Not a lot of people know how sensitive Rei is, but her emotions are far more fragile than one would imagine. She often excuses herself from a situation when she feels she is about to cry, but sometimes it cannot be helped. She isn't a strong willed person and she hates this about herself. She doesn't even let her brother see her cry if she can help it. She hates how weak she is and hopes that her friends never realize it. She doesn't want her crush to think she's neurotic or something. She hates coming across as unstable, but she cannot help her emotional sensitivity.
She's never had her first kiss.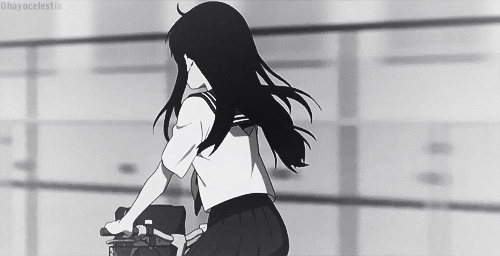 This isn't really a secret, but she doesn't go around flaunting this fact. Most people suspect it based on her personality, but no one really knows for sure except for her childhood friend. She's never shown blatant interest in a boy, or at least that's what everyone thinks. However, she did confess once, unbeknownst to those close to her, but it went horribly wrong and left Rei terrified of revealing her affections. In fact, she often flees when she receives confessions or asks her older brother Ren to turn down those who confess to her in her stead. She doesn't have the heart to turn down guys who have confessed their feelings for her, but she has only had eyes for one person since she began high school and does not intend to betray her feelings for him.
---
---
Science

Rei isn't exactly the smartest person on earth, but she is far from being dumb either. She gets good grades in all of her classes, except for Math, but her specialty is science. She exceeds all expectations placed upon her in science, namely Biology and Earth Space sciences. She loves everything to do with science, experiments especially. She loves to observe people and animals, and often takes notes when something interesting happens that she cannot explain. She wishes to become a scientist, but she hasn't chose what kind yet.



Cooking

Rei has learnt to cook, against her grandparent's wishes of course. They wish for her to become a model like her mother was, but Rei was always far too shy for that. She often hid in the kitchens whenever her grandmother tried to dress her up and take photos and she actually picked up a thing or two from their hired cooks. Now that she's living in the dorms at Fuugaki high school she is glad that she has this skill, often making her own bento lunches and lunches for her childhood friend and crush as well. She is unaware of her crush's preference in food, so she makes him all sorts. Sometimes she cooks him foods the boys dislike, usually making cute and healthy bentos for herself and the two boys.


---
---
Rei's older brother is her hero.

Rei is very close to her older brother, Ren, but now that he's in college their relationship has grown a bit distant. Ren is jealous of Rei's childhood friend seeing as Rei has become closer to him during Ren's absence to attend college. He tries his best to return to their hometown as much as he can, but going to school abroad keeps him distanced except for special occasions or for the school's fall, winter, spring, and summer breaks. When he's around she spends most of her time trailing him like a lost puppy, but otherwise she spends her time badgering her childhood friend out of boredom and as an excuse to see his best friend.

---
Her Grandparents have raised her

Rei and Ren were raised by their grandparents ever since their parents left to pursue their work. Rei has taken it the hardest, bottling herself up at a young age from the sudden separation from her mother, whom she was very close to. She loves her grandparents very much, but they never completely were able to mend the damage done from her parents abandoning her and her brother. Rei does everything in her power to make her grandparents proud, calling them Mama and Papa instead of Grandpa and Grandma. She considers her grandparents as her mother and father, seeing as they raised her for a majority of her life, and she will do anything for them.

---
She avoids her Parents

Rei lived with her parents for the first four years of her life, and the family of four was quite happy. However, when her mother's modeling career began again, neither of her parents had time to raise her and Ren. They dumped their children off on Shizumi's mother and father (Their maternal grandparents). Their father, Yuusuke Takeru visits his children, but Rei always finds an excuse to not be home whenever her father is in town. Although she loves him, she still holds a grudge, feeling as though he never wanted her as a child. She wants to make him miss her like she had missed him and her true mother, as cruel as those intentions may be.

---
---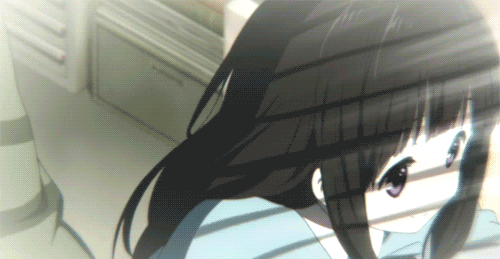 Rei was the youngest of two children born to Shizumi and Yuusuke Takeru. For the first four years of her life, Rei was a happy child. Their little family was quite close and would spend every waking hour together. They went to movie theaters quite often, not to celebrate anything, but just to be together. Shizumi and Yuusuke would often take Rei and Ren to the park, and they would go on several vacations each year. Though on one such vacation, a picture was snapped of their family and it went viral. Someone had recognized Shizumi and Yuusuke, and their fame was suddenly revived with a burning vengeance. Ren and Rei were both sent to her grandmother's 'for their own protection', but her parents both promised that they would return for her and Ren as soon as the hype calmed down. Due to that promise, little Rei returned home each evening after preschool, and she would sit by the window that faced her grandparent's driveway until she fell asleep. Her parents never returned, so after six years she had finally given up and had grown to hate them for lying to her.




Over the years, Rei grew up to be a rather awkward and reserved child. She didn't make friends in school, finding it too difficult to trust other's with her emotions after her parents' betrayal. However, no one can ever entirely snuff out the forces of the heart. In middle school, Rei's eyes landed on a boy and she finally fell in love for the first time. She kept it to herself, locking her feelings inside of her heart for three years, that is, until their eighth grade graduation. After everyone poured out of the classrooms, Rei gathered up her courage that she had long given up on and approached her crush. Rei managed to confess her carefully protected feelings to that boy, but her efforts were for naught. One of the boy's friends returned to the class and began teasing him, so the boy refused her feelings and denied even knowing her. She had been so quiet and shy in school that the boy did not even recognizing the shy wallflower as one of his classmates.




Rei with her heart shattered into a million pieces decided to leave before he could humiliate her anymore. Seeing that Rei was far more upset than the embarrassed young lad had intended to make her, the boy tried to stop her from leaving the room. Rei already ashamed and embarrassed responded by turning around and slapping him. She never spoke to the boy after that, solely spending her time with her older brother Ren, her childhood friend and his best friend.




Now Rei is highly popular, but only because she is friends with the popular girls at Fuugaki High. She is kind and gentle, but she still avoids confessions from guys, which she usually receives on a daily basis. Somehow, Rei always finds chocolates and other gifts inside of her locker and outside of her dorm room, even though boys are strictly prohibited from entering the girl's dorms. Rei usually returns the gifts, but sometimes she keeps them if she likes the jewelry or wishes to share the candy with her childhood friend and crush.




This past year Rei has been forced to do several photo shoots by her grandmother, despite the fact that Rei detests them and feels uncomfortable taking controversial and provocative photos. She hates wearing revealing clothes, but she feels indebted to both of her grandparents for raising her and does whatever they ask of her, even if she loses all of what little dignity and self respect she has for herself each time that she poses for a shot. For several days after a photo shoot Rei is extremely depressed and doesn't really socialize, not even with her childhood friend or her crush. She feels so humiliated and objectified that she prefers to lock herself up in her dorm room, and she

refuses

to talk about it. She doesn't like seeing photos that she's taken, and avoids looking at them at all cost. Modeling makes her really feel dirty and trashy, but it's her grandmother's only request, so she swallows her own morals for her sake..


---
---