---
---
Souls are inside of everyone. They're what create us, they're our core. And something that every soul harbors are senses. The classic five senses; commonly referred to as touch, sight, taste, smell, and sound. Touch is the feeling of a warm blanket, resting against your frigid body. Sight is observing the things around you. Taste is the flavor you experience when stuffing your face with your favorite foods. Smell is the wonderful scent you receive when sniffing your favorite flower. Sound is what you hear after lightning; the roar of the thunder.

Every soul has these senses. No soul is so much more powerful than the other. And because of this, a balance is created. But what happens when that balance is disturbed?
---
---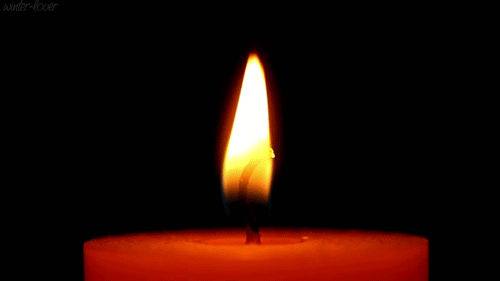 ---
Souls. They're what make us up, what we're composed of. Souls are our life force, our fuel. With each soul comes a time limit; a clock. Every soul lasts for a specified amount of time, whether it be two days or one hundred years. This determines how long you will live. The theory is that with each passing day, your soul grows tired. It begins to run out of fuel. And as someone's fuel runs out, as do their senses. Their senses dull until they disappear, or do not work anymore. In other words, the older a person is, the more their senses fade. But that does not mean someone with low fuel cannot have highly developed senses, or vise-versa.

Your time limit depends on how much fuel your soul harbors. Your soul's set amount of fuel is random. It's a game of luck... they say there's no way out of your soul's time limit . Once you're born, it is set for the rest of your life.

But... there's a rumor. A rumor that souls can be consumed, that they can be stolen. And a particular individual found out that this rumor is all too true. They call this individual "The Eternal One." The Eternal One figured out how to harvest someone's soul, to take their fuel for himself and expand his own time limit. For years, this "Eternal" figure sucked out the souls of young ones, sucking up their fuel like a vacuum cleaner and leaving them dead with nothing but a corpse left. The Eternal One thirsted for immortality, for power. And The Eternal One was confident that he'd find his power through the five senses.


---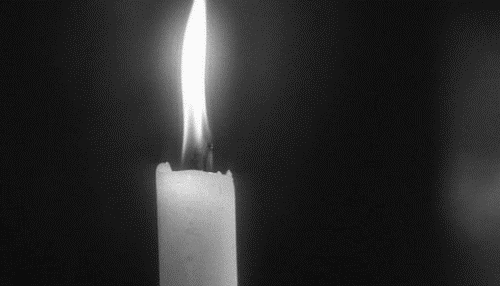 ---


But he was wrong. There was more to the senses than most humans realized. The senses were not just there, they weren't just paired with souls randomly. In fact, the senses were controlled, or managed, by five essences, as they're called. These essences are in fact, the five senses. Each one is highly advanced in one sense, far more advanced than any ordinary soul could dream of. The essences were to regulate to the five senses, to create balance. They were to decide what levels of sense each soul would have. As mentioned before, the amount of set fuel a soul has does not affect the set development for the five senses. Someone can be born with five days to live and have the sharpest senses known to man.

Due to the five essences, sucking someone's soul did not mean you were stealing their senses as well. This was because the five essences control the senses; it isn't random like a set amount of fuel is. The only way to steal senses from a soul is if the essences are destroyed. Permanently.

Perhaps the soul of the essence had not to be consumed, but annihilated?


---
---


That's what The Eternal One concluded. Though an essence is much different than a soul. An essence lives inside a soul, and only those who control the senses have an essence in the first place. There is no known way to destroy an essence, or kill, if you will. Souls are easy to destroy. All they have to do is run out of fuel. But an essence can find a new soul in which to live. The Eternal One knew the five would be hard to get rid of, that just consuming their soul would not be enough.

He not only sucked their souls, but he burned their bodies, he erased all memories of the essences, he made sure he did a tidy and secure job, but it wasn't enough. The Eternal One managed to extinguish their souls and histories, but not their essences. Though the essences were highly damaged when he destroyed the souls, so before they could find a new soul, they needed to heal. Over the time that they healed, The Eternal One reigned. Though the essences were still there, they could not control the five senses. So, with each soul The Eternal One took, his senses enhanced. Over the thousands of years it took for the essences to heal, the more powerful The Eternal One became.

He took over everything. Arcinn was under his command, and it wasn't like anyone else knew how to consume souls. The Eternal One kept it very secret after he found out himself.

For hundreds and thousands of years, he reigned. There was no stopping him. The only way he'd be defeated was by the five essences, but they were busy resting. Would they ever recover?


---
---
The Plot starts when the essences are finally done resting, and find their way to a new soul. As soon as the essences find a new soul, The Eternal One knows. This is because he can only suck a soul's fuel now, not their sense development. He quickly realizes in order to prevail he must extinguish the essences once more, but he must find out how to do so permanently. And of course, he's going to have some spare souls who are willing to help him find and eliminate them.

The essences don't remember anything from their past; they think they're just any other soul. And they look like it, too. They're just five modern-day friends, all attending the same college. They've known each other for a while now, and it was only a month ago that the essences took place in their souls. Only recently have they started to notice their enhanced senses, though they have no idea what the cause is... yet.
---
---
Character slots can be reserved in the OOC. It is in fact first come first serve, though reservations only last 3 days. W.I.P.s are fine, as long as you finish them 2 days after you enter your character. Before reserving keep in mind that you are committing to this roleplay. Please do not abandon your fellow roleplayers, whether it be by quitting on your character or lacking in posts. No one likes a dead roleplay, and that's what causes it! [Anime face claims only, please.]

The roles with

*

next to them MUST be filled. ALSO: For now, males only, please. :)


---
~THE ETERNAL ONE AND ALLIES~
---
[img]...[/img]


*

| Svend | Male | The Eternal One | |

Taken by Senpai !

|

The Eternal One has power over all of the senses and is nearly immortal. With each soul consumed, more time to his limit and fuel is gained. See explanation of sense power(s) further down. You're free to tweak the powers to your content! My explanations are simply guidelines.


[img]...[/img]
| Name | Gender | Investigator | Face Claim |

Reserved!

|

You could also call this person the hunter. He's the one who's supposed to be tracking down the essences. He specializes in not only finding people, but doing so without being detected. But trying to track the five essences in silence may be a different story...




| Xyon | Male | Assassin | Kuroh Yatogami |

Taken by Fable !

|

The Assassin is the person who can get the job done, clean and fast. He's a great weapons-man, and once again, can easily perform his job in secret. When you need someone to 'disappear', this is the guy to call. Not looking to kill? Kidnapping is just as easy.


*Side note* More jobs like these can be added, no problem. Just ask in the OOC, stating the role and a brief description.
---
~THE FIVE ESSENCES~




*

| Name | FC | Essence of Touch | Face Claim | Open![color]|

The essence of Touch starts with texture. When you touch something, you can feel the scratches on a scarred surface. You can tell when something's been polished just by touching it. Like every other essence, the Essence of Touch has an enhanced sense--- (touch, obviously). Even the littlest of dents this essence can feel. The tiniest bumps and spots they can feel. And along with that, the Essence of Touch can never forget a surface.

But let's take this a little farther. Texture can reveal a lot about an object. It can reveal its past scars and where it's been. It can also show you a person's past, what they've been through, and events with great significance that they've been through, all in one touch.
[You may tweak this to your content, it's basically a guideline for the power.]




[color=red]*| Bianca Willis | Female | Essence of Sight | Natsume Asako |

Taken by Ruth Soul <3 !

|

Look under the powers section! ---> Essence of Sight's Power.






*

| Amu Ginny | Female | Essence of Taste | Ichigo |

Taken by StrawberryGashes99 !

|

Look under the powers section! ---> Essence of Taste's Power.






*

| Name | Male | Essence of Smell | Kazehaya Shouta |

Reserved by CressxThorne ! [Reserved on 12/20/14. 2 days left.]

|

It's not rare that people spray some kind of freshener in their house to get rid of a disgusting smell; to mask it. And it's very often that people use lies to hide the truth... to mask it. The Essence of Smell can actually see through lies (but that doesn't mean they can see the truth!). Also, since Smell was originally meant to detect danger, food, and things alike, the Essence of Smell can also 'sense' danger. Or at least, they can smell danger. It comes more as an instinct than a smell.

The Essence of Smell can also smell emotions... and this idea was inspired by the commonly known phrase, "I can smell your fear." In other words, the Essence of Smell can smell your fear. And you happiness, your depression, and your anger.

This Essence also has enhanced smelling capabilities. [Feel free to tweak to your heart's content! Though try not to make it like taste... I had a hard time coming up with the powers for these... because they're basically the same thing.]






*

| Gwendolyn Demitriou | Female | Essence of Sound | Hakaze Kusaribe |

Taken by Kura Ravengade !

|

Look under the powers section! ---> Essence of Sound's Power.
---
~CHARACTER SKELLY~


I'm too tired to make a coded character skeleton, so I'm leaving the coding to my fellow roleplayers. Make your skelly shine!

REQUIRED ITEMS:

You must include your character's...



Name/Nicknames
Age
Role
Sexuality
Power (sense-wise/talent?)
Likes
Dislikes
Relationships with the other characters
PICTURES! :D
A brief description of their personality
Backstroy! (Make it interesting!)
Fears
Weaknesses
Strengths
---More requirements may appear as they pop into my mind, keep an eye on this list!---


*Side note* Absolutely anything can be added to your character skeleton, these are just REQUIRED parts.
---
---
No G-moding
Keep OOC and IC separate. We're all friends here!
Be semi-literate.
Say if you're not going to be able to post for a while. It's all fine, as long as you tell me. <3
Anime only, please!
DO NOT DISAPPEAR!
Cussing is allowed.
Only one character per roleplayer, unless special circumstances arrive.
And the most important rule of all--- have FUN! :D
Taking place in...
7 posts here • Page 1 of 1
7 posts here • Page 1 of 1
Arcs are bundles of posts that you can organize on your own. They're useful for telling a story that might span long periods of time or space.
There are no arcs in this roleplay.
There are no quests in this roleplay.
Here's the current leaderboard.
There are no groups in this roleplay!
Welcome home, Promethean. Here, you can manage your universe.
Arcs are bundles of posts from any location, allowing you to easily capture sub-plots which might be spread out across multiple locations.
You can create Quests with various rewards, encouraging your players to engage with specific plot lines.
Settings are the backdrop for the characters in your universe, giving meaning and context to their existence. By creating a number of well-written locations, you can organize your universe into areas and regions.
Navigation
While not required, locations can be organized onto a map. More information soon!
There are no groups in this roleplay!
By creating Collectibles, you can reward your players with unique items that accentuate their character sheets.
Once an Item has been created, it can be spawned in the IC using /spawn Item Name (case-sensitive, as usual) — this can be followed with /take Item Name to retrieve the item into the current character's inventory.
Give your Universe life by adding a Mob, which are auto-replenishing NPCs your players can interact with. Useful for some quick hack-and-slash fun!
Mobs can be automated spawns, like rats and bats, or full-on NPCs complete with conversation menus. Use them to enhance your player experience!
Current Mobs
No mobs have been created yet.
Locations where Mobs and Items might appear.
You can schedule events for your players to create notifications and schedule times for everyone to plan around.
Add and remove other people from your Universe.
The Forge
Use your INK to craft new artifacts in Senses and Souls. Once created, Items cannot be changed, but they can be bought and sold in the marketplace.
Notable Items
No items have been created yet!
The Market
Buy, sell, and even craft your own items in this universe.
Market Data

Market conditions are unknown. Use caution when trading.

Quick Buy (Items Most Recently Listed for Sale)
None
Discussions
Topics

Replies
Views

Last post
We're Allliiiivveee!
by Ruth Soul <3 on Mon Mar 02, 2015 10:42 am


2 Replies
338 Views
Last post by Senpai
on Mon Mar 02, 2015 10:13 pm

Senses and Souls
1

,

2by Ruth Soul <3 on Fri Dec 19, 2014 9:54 pm


38 Replies
1507 Views
Last post by Kura Ravengade
on Sat Jan 24, 2015 12:59 am

NPC's
by Kura Ravengade on Mon Jan 05, 2015 12:21 am


4 Replies
782 Views
Last post by Ruth Soul <3
on Tue Jan 06, 2015 9:45 am
Most recent OOC posts in Senses and Souls
There have been no posts in the OOC topic for this roleplay!