Bianca (Bia) Willis
---
---
---
---
"HAKUNA MATATA!"
---
| Face Claim |
Natsume Asako
| Age |
Twenty One
| Role |
Essence of Sight
| Nicknames |
Bia, Anca, Bian, Willi, Will. She loves being
called Bia, but only by her friends.
| Gender |
Female
| Sexuality |
Bia, Anca, Bian, Willi, Will
---
"Oh... I love birdwatching in Autumn! With the leaves' pretty colors and the birds, it's wonderful! ...But not winter. I hate snow. With a passion."
---
| Likes |
✔ Birdwatching || Bia is obsessed with birds, and she loves watching them. She finds peace and her creativity through watching nature. Birdwatching is one of her favorite ways to watch nature.
✔ Birds || Once again... hardcore obsessed with birds.
✔ Autumn || She loves the different colors; red especially. She's always had a fondness for maple trees.
✔ Watching birds in Autumn || Her two favorite things, combined. How is it not spectacular?
✔ Reading
✔ Sunny days
✔ Hot chocolate
✔ Pastries || One of Bianca's favorite things to do is to experiment with deserts. She absolutely adores pastries and it's not rare that you see her stuffing her face with a cannoli. ...Some people wonder why she's still skinny.
✔ Painting || She's actually an astounding painter, though she never shows anyone her paintings. She likes to paint pictures of the birds she's seen, and nature in general.
✔ Photography || Another one of Bia's hobbies is photographing. She likes to take pictures of nature (and birds!) all of the time. She's used to being still and silent when she watches birds, so she doesn't shake much when she's taking photos. This goes for painting as well.
| Strengths |
✦ Optimism || Bianca's cheerful tendencies allow her to pull through many hardships. She's hard to break and at times, her optimism inspires others as well.
✦ Creativity || Her inventive and creative mind allows her to come up with clever and unusual solutions to many things. She's good at making plans and loves to challenge herself.
✦ Observant || 50% due to her interest in nature and birds, and the other 50% due to her being the Essence of Sight, Bia is very observant. It isn't even intentional; her enhanced sight causes her to see things others wouldn't.
✦ Prepared || Bianca has always been ready for action. She works well under pressure, and due to her creativity, plans are a breeze. As long as the execution is perfect, her plans (almost) always work.
✦ Naive || Though her naive nature can lead her into disaster at times, it can also count as a blessing. For there are some things in the world that may appear beautiful at first, but have a darker meaning. Since she's naive, she rarely sees the darker meanings, but is blinded by the false beauty. This beauty, though false, tends to make her happier and inspired at times.
| Dislikes |
✘ Winter || Bia hates the cold, and she hates snow. To her, snow is wet, cold, and annoying.
✘ Sadness || Bianca absolutely hates it when anyone she cares about it upset. She always does anything in her power to make them feel better and feels she is responsible for her friends' happiness. She will stop at nothing to please a friend.
✘ Animal Abuse || She highly despises any kind of animal abuse and even works at an animal rescue center. If you have a pet (bird, especially) she will instantly like you. Though, if she disliked you before you told her about your pet, it won't change anything. Probably.
✘ Silence || Never has Bia liked complete silence. She's so used to hearing, if not herself talking, nature, that she feels... uncomfortable when it's silent. If quiet for a prolonged period of time, it will start to unnerve her. She'll start to feel alone, and will start to panic.
✘ Rain || Bianca doesn't appreciate rain as much as others do. She hates getting wet, and rain stops her from going outside and watching the birds.
| Fears |
✳ Acrophobia || Fear of heights.
✳ Sedatephobia || Fear of silence.
✳ Claustrophobia || Fear of confined spaces.
✳ Pnigophobia || Fear of choking; of being smothered.
| Weaknesses |
⊹ Clumsy || If Bia is anything, it is not graceful. She often trips over air and bumps into things, and her balance is a joke. Call her agile and you obviously have no idea who Bianca is.
⊹ Gullible/Naive || Due to her personality, she trusts people too easily, which makes her rather susceptible to pranks and tricks. Even when scorned, her trust is easily recoverable. The first few times, that is.
⊹ Stubborn || As charismatic as you may be, you'll find it a challenge to change Bianca's mind. Once she's set on something, let's just say it's not a walk through the park to change her opinion.
⊹ Easily Distracted || It's very easy to lose Bia's attention, whether it be because of the birds or a lack of interest. In fact, it's very often that she frustrates people because of her lack of attention.
---
"Oooh! Can you see the red birds over there? They're like, in that tree. Behind that chipped leaf. The one with the green caterpillar on it... Gosh, how can you not see that?"

---
| Power |
Bianca is the Essence of Sight. She can see in much more detail than most people. For example, if something were extremely far away (a bird's nest, for example), and even partly hidden, she would be able to see it. She has no trouble making out objects or words from a distance, nor does she have trouble reading things close up. Her sight is perfect. Things with similar colors don't throw her off, either. If there was a green caterpillar on a green leaf a mile away, she would be able to see it. She can also see fine in the dark and in very bright places.

But if you go deeper into her power, you'll find she can do much more than birdwatch without binoculars. Sometimes, what you see isn't real. It's just a figment of your imagination; it's nothing to worry about. Bia can make you worry about it, for with the power of Sight, she can make it seem authentic. With sight comes the power to mess with people's sight and create massive illusions. Though, the illusions she creates you cannot touch, smell, taste or hear. Only see. But with the others' help, she can create such an illusion-- just not by herself. And with the power of sight, she can also blind people. She can't take away sight, but she can make it so all a person sees is darkness, or maybe a blinding white light.

Speaking of light, her illusions work best in very bright environments or extremely dark environments. This is based on the fact that when you're in the dark, it's very easy to think that something's there, when in reality, it isn't. It's also easy to forget something's there, when in fact, it is still there. She can hide things from people's sight, as well. In a sense, she can become invisible, and she can make other people/objects invisible. Her powers are also stronger when it's very bright. When you stare at a bright light for a prolonged period of time, you tend to see spots that aren't really there. This helps Bia when she's creating an illusion, for there's already something that isn't there, she just has to add to it. On a normal day, she'd have to conjure up the illusion all on her own.

But of course, right now she has no idea that she posses these powers. The only way she'd be able to create an illusion is if she were being emotional. And of course, her imagination is also a huge factor. If she were to imagine something, there's a chance someone nearby (if she was thinking about them), that they'd see it as well. Once she gets more advanced, this will stop, but for now, she can't help it.
---
"Sometimes the fates are cruel. But you've gotta learn to keep on going, yeah?"
---
---
| Optimistic | Playful | Stubborn | Compassionate | Gentle | Creative |
| Loud/Outspoken | Protective/Loyal | Brave | Childish |
| Optimistic |
Bianca, or Bia, has always been quite the cheerful person. She hates it when others are sad and does everything in her power to cheer them up. Never is she satisfied until all of her friends are. And though she isn't very charismatic, Bia does well at making others happy. Just being around her makes you want to smile. Her bubbly attitude and whimsical grins always seem to lift the mood. Because of her optimistic and cheerful tendencies, it's easy to tell if she's conflicted. If she's not bouncing around or rambling on about birds, there's something wrong.
"Everyone gets dealt a bad card every now and then, but that doesn't mean you can't get a good one later. As long as you pull through, that good card will come. I promise!"
| Playful |
Playing around is one of Bia's favorite activities. She loves having fun and often comes up with unique and creative ways to amuse herself. Games are one of her specialties; ones that involve adventure and mystery are her favorite (video games included). She doesn't mind physical activity, though she usually gets hurt, due to her clumsiness. Some people take her playfulness for childishness. In a way, she is childish She isn't selfish or greedy, though she has the imagination and innocence of a child.
"Hey, I just got a new game idea! Wanna test it out?"
| Stubborn |
If you're looking to change Bianca's mind, there's a good chance it isn't going to happen. Once her mind is set on something, it isn't changing. Even if your evidence against her ideas is logical, she will still stand with her own opinion. The more you pester her, the more irritated she'll become, and the less convincing you'll sound. This is one of the many things that make her childish.
"You think I'll change my mind? You're a funny guy!"
| Compassionate |
If there is anything Bianca cares about, it's people and the things around her. She cares about every plant and animal, every insect and bug. Other peoples' feelings are the things she'd never dare hurt. In fact, she does everything in her power to nurture those who are upset. To her, souls are fragile things. They should be cared for, no matter what. She lives by this statement and devotes her time to others' happiness, usually not keeping hers in mind. Though she claims it's okay, because other people's happiness makes her happy.
"Hey... Are you alright?"
| Gentle |
Not only is Bia a compassionate person, but a gentle one. She approaches all with hesitance, knowing how things can get and how sensitive people can be. She usually knows the best way to approach a person, whether it be to push or to have patience. She also treats everything with respect, even her enemies. If she doesn't respect you, there's a good chance she hates you (with a passion). As mentioned before, she tries to help everyone she can. This gentle and understanding nature of hers tends to come in handy.
"Oh, the poor bird... It broke its wing... I better bring it to a veterinarian or something."
| Creative |
Making new games, coming up with complex plots and unique ideas are many of the things that come to Bianca with ease. She's always been an inventive individual. She can create a new story or idea out of nothing. Just one object, just one thought can easily inspire her, and in the end she'll find herself with an astounding new idea. And not only that, but her creativity allows her to get out of lots of unfortunate situations. She's an amazing problem solver.
"Give me a riddle, and I bet I can solve it!"
| Loud/Outspoken |
Bia loves being loud. In fact, she doesn't really know how to whisper, which can get quite annoying. Since she's almost always bursting with energy, one of the ways she gets this energy out is by talking. Very loudly. You can also say she has a loud personality, which is true. She can be very outspoken. She isn't afraid to confront people with her opinions. Though at times, she keeps her opinions to herself, for the sake of others' feelings. Other than that, she doesn't hesitate to say anything.
"What do you mean, I'm not whispering!?"
| Protective/Loyal |
Bianca is very protective, and extremely loyal. Those who she trusts, she doesn't hesitate to protect. She would to anything for her friends, and that includes sacrificing her own life. She wouldn't hesitate to defend them, whether it be in a fight or a simple argument. Her words may not have much impact, (she's never been charismatic), and she may be clumsy, but she's very intelligent in battle. And since she's protective, she tends to be very loyal. Betrayal would never cross her mind, and the thought of it disgusts her. Despite her apologetic personality, if you betray her, there's a good chance you've lost all her trust--- forever.
"Hey, YOU! BACK OFF MY FRIEND!"
| Brave |
One of her best traits is her bravery. Bianca is never afraid to rush into battle. Her bravery is part of the reason why she is so calm in battle, and is able to use her smarts. Though she tends to panic at first when confronted with a problematic situation, she quickly snaps out of her panic and tries to work it out. It's not rare that her bravery rubs off on others.
"Me? Afraid? Never,"
| Childish |
Bia is childish in many ways. First of all, she's stubborn like your stereotypical child. Even if she's presented with cold, hard facts, she still won't change her mind. Secondly, in her mind, (nearly) everyone is trustworthy. She's also very gullible; it's easy to prank/trick her, though she doesn't enjoy being scorned in any way. You could call her naive. In fact, many do. She also enjoys playing games, usually meant for kids. She doesn't care that she's childish, in fact, she'll admit it if she has to. She's always had a high self esteem.
"Hey, I bet I could beat ya to the park!"
---
"Can you? Can you hear the birds sing, can you see the leaves dance along?"
---
| Backstory |
Bianca was born into a busy family. Her Mother was always working, and when she wasn't working, she was sleeping. Her Father was always off on business trips. He'd be gone for a couple days or three months; it depended on what he was going out for. Her parents were away so often that she was used to being alone. She had no siblings to play with and not many friends to comfort her. Bia found herself lonely and depressed; it was always so silent and her house remained vacant. It wasn't that no one cared for her... it was just that no one had the time to show Bianca that they did care, but she never saw it that way. School was her only salvation; it was bustling, always busy and was where her few friends were.

But for the majority of her life, she felt rejected. She came to doubt herself and her qualities. Bianca never thought she was good enough. And of course, kids, as venomous as they are, began to realize this and picked on her. This did nothing but make her feel worse about herself, and ruined the one place she was somewhat happy. Though she hid her sorrow from her parents, from her friends, and from everyone she considered slightly close, only because she didn't want to burden anyone she loved. In fact, she made herself grow away from her friends, for 'their sake', as she put it. She never wanted anyone to worry about her, so she created her own bubble, hiding her feelings and shutting out the world.

But Bia found that she struggled bottling up her emotions. So, she took walks. On these walks, she'd find a way to get out her feelings without burdening others. She'd cry her eyes out on these walks or knock over every garbage can she came across. Though, surprisingly enough, she found the most soothing thing about these walks were the sounds that she heard; the things that she saw. She loved to hear the birds chirp, or sing, as she liked to put it. For some odd reason, hearing the birds chirp gave her peace. Whenever she was around birds, or just nature in general, you could tell she was much happier. By watching the birds, she began to realize that all bad things can come to an end. Her outlook on life started to shift. She wasn't lonely, she pushed away those who cared about her. Bianca learned to be optimistic and brave. By the time she fully developed into a bubbly and courageous person, she was starting high school. (Also: due to her love of birds, she began birdwatching.)

As her outlook changed, as did the way she looked at other people. Knowing what sorrow could do to you (from her experience), she began making an effort to help others with their problems. She had always cared deeply about others, and now she cared even more. She began to do everything in her power to help others. She seemed like a different person, and she was, despite a few aspects.

Since Bianca was lonely when she was younger, she began to trust people too much, because she was so desperate when it came to friends. It's more a subconscious thing than a conscious one, but that has stayed with her to this very day.
---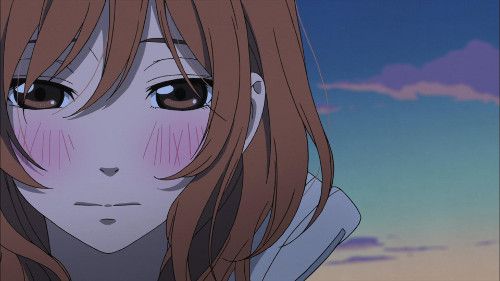 ---
| Character Relations |
TBA
---
---
| Theme Song || Lost Woods/Saria's Theme |