Name: Akemi Fujioka
"If you don't know my name then that's probably because I didn't want to tell you."
Age: 17, almost 18
"Does this matter?"
Gender: Female
"Oh you know the boobs, hair, and makeup are OBVIOUS signs that I'm male...idiot *insert eye roll here*"
Class (Normal or Special): Normal
"I'm normal, but tell me what really is normal?"
Role: The Tsundere
Theme Song (Optional):
Personality: Akemi is a girl that comes off very sarcastic, cynical, and cold. She appears to not have a care in the world for anyone and she generally doesn't cause about hurting others feelings. She typically says things how they are and doesn't care who if effects. She also has a short fuse which causes her to become angry easily, often times resorting to punching the person. If you can manage to break past her hard outer shell, then you'll find that she does have a soft, gooey inside. She can be very sweet, loving, and vulnerable if you can take the time to get to know her. She often hides that side of herself in fear of being hurt which causes herself never to be honest with her feelings.
Appearance:
"Take a picture, it lasts longer."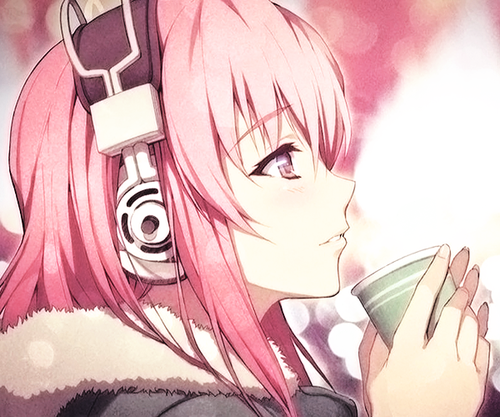 Background: Akemi was born in Tokyo, Japan and lived there most of her childhood. When she was five she remembers her parents getting in a fight, resulting in her father storming out of the house and never coming back. She remembers her mother being so brokenhearted and lonely. They ended up moving a lot because her mother wanted to try and find happiness somewhere else and because of this Akemi was never very good at making friends. Actually the truth was she didn't want to make friends because she knew one day she'd have to leave them and it would end in heartache. She also watched her mother fall for many men and it always ended in them leaving and her mother being hurt. This caused her to promise herself never to fall in love in order to keep from being hurt.
Crush (If any): No one she'd be willing to admit to
"Yeah not happening."
Hobbies:
Reading manga
Drawing
Reading manga
Singing (in secret)
Did I mention reading manga?
And playing/listening to music
"I am not obsessed with manga! I just like to read."