Name: Setsuna Ohara

Age: 18

Gender: Female. "What else did you think?"

Class (Normal or Special): Special, "since obviously, I can't walk and my hands have frozen. It can't feel anything anymore."

Role: The Nice Girl. (Though she doesn't really flunk her exams, just average but with high marks in Science)

Theme Song (Optional): A way of life - Persona 3 Portable OST

Personality: As her role implies, she tries to get along with everyone (especially the special class members). Though, she tries to maintain a smile, she feels the inferiority every time she sees members of the Normal Class.

Appearance: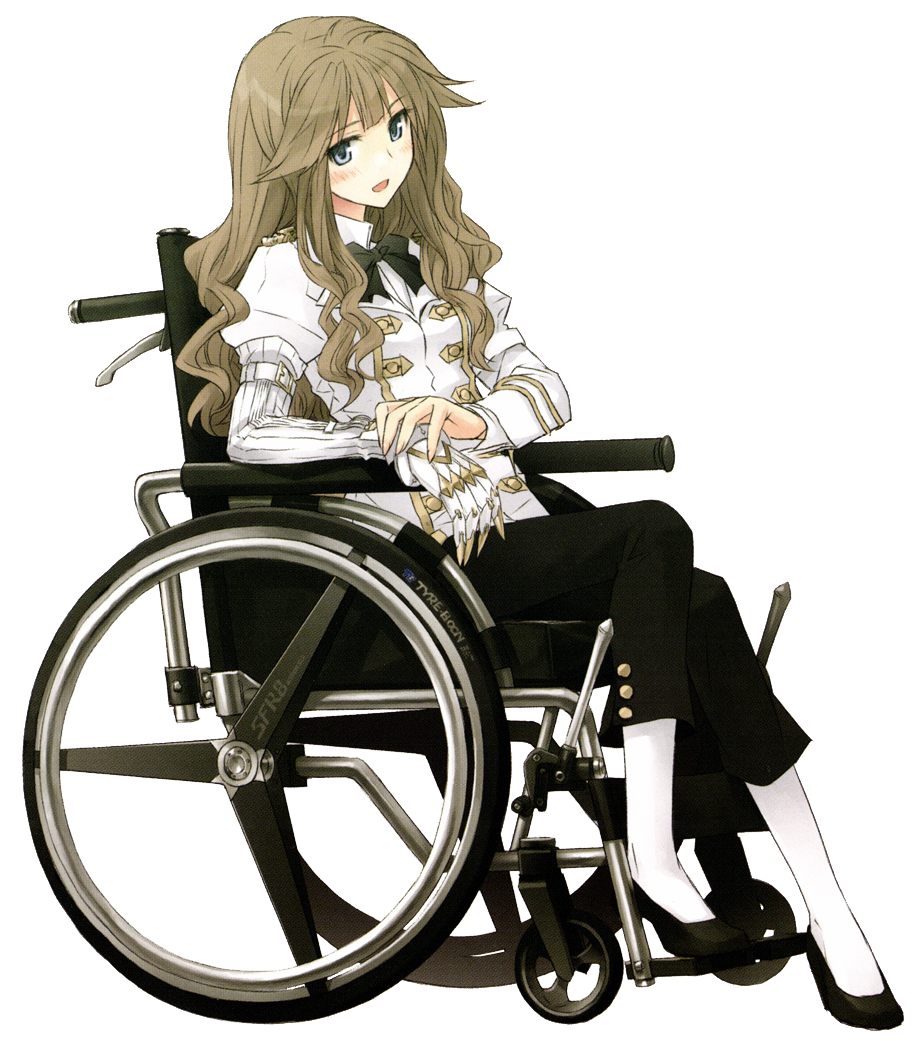 Background: Setsuna was born in a rather wealthy family but due to an accident her mother experienced, she was born lame. In middle school, she got caught in a road accident that claimed her entire right hand so her family, able to afford it, had a bionic hand made for her (which she heavily customized). Her disabilities have started her fondness for machines and she has taken quite a habit in fixing them. She became fond of G*ndam because she saw them as very "strong and upright" machines.

She enrolled in Evening Star Academy because it was relatively known and because of the Special Class section. Her parents wanted her to study in an environment where she will feel normal and accepted.

Crush (If any): TBA

Hobbies: Reading, drawing, building model kits (especially G*nPla).