There's more magic in a baby's first giggle than in any fancy trick I could conjure up, I'm certain.
---
NAME


Antillar Merle, or... It might be Merle Antillar instead?
He's misplaced it's order far too many times now, so he's rather confused on that matter.



NICKNAME(S)


Any variations of Antillar or Merle are generally accepted and given attention.
However, he does seem to have a fond preference for being called 'Bast' (on account of his heritage and the Tail).



AGE


19 (...In reality? Unknown.)



GENDER


Male



SPECIES


Warlock



ETHNICITY


Egyptian, smidgen of Greek



SEXUAL ORIENTATION


Flustered or Oblivious -- He really doesn't have a clue.
---
....................
....................
---
HEIGHT


5'9"



WEIGHT


158.3#s



HAIR


Unremarkable Black-Brown; Usually seen to be left fluffy on-top, and close-shaved on the sides.



EYES


Mischievous Green-Blue



BODY TYPE


Coltish. Strapping. Well-built.



DISTINGUISHING MARKS


Other than the occasional scar, or that rather faded tattoo around his collar, his most remarkable feature would have to be his Warlock Mark - a "Cat" Tail. The fur-color is usually the same as his hair, but it has become wildly spotted or was an outrageous color with an occasional magical accident. It's length can touch the ground, but he often keeps it wrapped tightly around his waist or a leg to keep it from being stepped on or Lord forbid - pulled. The Tail can be quite expressive with showing his thoughts and emotions, whether he wants to or not; from knocking stuff off tables in his excitement, to nervously twitching, to even flicking violently upward to curl puffed dramtically at his neck as he crosses his arms tightly around it in terror, etc.

---
....................
....................
---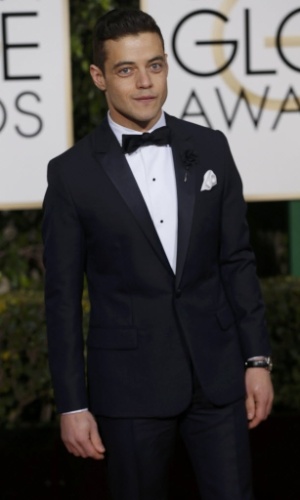 Love all. Trust a few. Do wrong to none.

Eccentric may be to kind of a word to describe him, and Mad far to harsh; but it is certain that 'Bast' is a bit of a pickle of a person, let alone Warlock. He is a true idealist, always looking for the hint of good in even the worst of people and events, searching for ways to make things better. He is guided by his principles, and the purity of his intent can become infectious - as is his general excitement with the world (and with magic). However, sometimes he can be too idealistic, too altruistic, that it becomes impractical; and he is spread too thinly that he runs out energy, becoming dejected and overwhelmed by all the bad in the world that he can't fix. Eventually the feelings of being misunderstood is high, and the anxiety wells, that he'll often neglect day-to-day upkeep when he loses touch with the world at such times... It does seem like a pointless up and down, he is well aware of his problems, but he manages well enough for now (or so he likes to think).


✔ The smell of cooking waffles, and coffee... Cats... Magic...
✔ Music, many forms; and making it... Languages (listening and learning...
✔ Random acts of kindness... Making people laugh or smile, at his own expense sometimes...


✖ Brussel sprouts... Being touched, physically... Violence/fighting...
✖ Dogs... Devout/Religous types... Pulling his tail, literally and figuratively...
✖ Realizing he's not in the hidden safety of the Spiral Labyrinth anymore...


☠ Xenophobes... Being the last one to leave an area (he checks everything a million times)...
☠ He has extreme potential in combative and defensive, if he wasn't so terrified of the idea. He likes to be assumed to be good in basic portal magic and have adequate healing gifts, even he's completely rubbish in both.
☠ Demons (and sometimes other Warlocks too); because they either have more belief in themselves and more talent/ability period than him, and/or they know his demonic father/mother.

---
....................
....................
---



PLACE OF ORIGIN


Alexandria, Egypt




HISTORY


As nervous and hesitant 'Bast' can be, despite how large his heart is with the World and People on his mind; it is fair to assume that he's forgotten much of his history, accept for small fragments that he doesn't care to remember about the family who abandoned him because he was different, before being brought into the safety of the Spiral Labyrinth. It has been a quiet life, for most, being left more or less alone with ancient research books to study and varying degrees of magic to practice. Only recently, talk of a school - a high school for the young of the Shadow World, Shadowhunters, and even humans blessed with the sight - being created happened to catch his attention in the midst of his self-buried isolation, and he thought of it being a ridiculous notion even if it was a 'plan' to keep together over the sake of the new world order. Or well, that was until he was asked (or really, shoved forward) to be a Warlock candidate for the process, because it was a fine opportunity to learn new spells and further his understanding on the other races (and get him out of hiding from the mortal world).




FAMILY


Unwanted...
His human father disgusted. His human mother horrified.
His Demonic Father/Mother (something like Ammit he fears) probably pleased with their work.
An Old Warlock that took pity on him, saving him in the long run, and brought him to the Spiral Labyrinth for safe keeping.
---
....................
....................
---
DIALOGUE




#A65200





FACE CLAIM


Rami Malek



PLAYED BY


listentothetimpani
---
---