▄ ▄ ▄ ▄▄▄▄▄▄▄▄▄▄▄▄▄▄▄▄▄▄▄▄▄▄▄▄▄▄▄▄▄▄▄▄▄▄▄▄▄▄▄▄▄▄▄▄▄▄▄▄▄▄▄▄▄▄▄▄▄▄▄▄▄▄▄▄▄▄▄▄▄▄▄▄▄▄▄▄▄▄▄▄▄▄▄▄▄▄▄▄▄▄▄▄ ▄ ▄ ▄
▌
▌
▌
▌
▌
▌
▌
▌
▌
▌
▌
▌
▌
▌
▌
▌
▌
▌
▌
▌
▌
▌
▌
▌
▌
▌
▌
▌
▂▂▂▂▂▂▂▂▂▂▂▂▂▂▂▂▂▂▂▂▂▂▂▂▂▂▂▂▂▂▂▂▂▂▂▂▂▂▂▂▂▂▂▂▂▂▂▂▂▂▂▂▂▂▂▂
Ben Howard - Oats in the Water
speech ~
#1e9802
// thoughts ~
#65c387
fc ~ Dylan O'Brien
▄ ▄ ▄ ▄▄▄▄▄▄▄▄▄▄▄▄▄▄▄▄▄▄▄▄▄▄▄▄▄▄▄▄▄▄▄▄▄▄▄▄▄▄▄▄▄▄▄▄▄▄▄▄▄▄▄▄▄▄▄▄▄▄▄▄▄▄▄▄▄▄▄▄▄▄▄▄▄▄▄▄▄▄▄▄▄▄▄▄▄▄▄▄▄▄▄▄ ▄ ▄ ▄
▄ ▄ ▄ ▄▄▄▄▄▄▄▄▄▄▄▄▄▄▄▄▄▄▄▄▄▄▄▄▄▄▄▄▄▄▄▄▄▄▄▄▄▄▄▄▄▄▄▄▄▄▄▄▄▄▄▄▄▄▄▄▄▄▄▄▄▄▄▄▄▄▄▄▄▄▄▄▄▄▄▄▄▄▄▄▄▄▄▄▄▄▄▄▄▄▄▄ ▄ ▄ ▄


[ NICKNAMES ]

__

Lex, Fray.

[ AGE ]

__

He appears eighteen, however he has been around for longer than his memory will stretch. He has been 'resurrected' for around one month currently, give or take a week.

[ GENDER ]

__

Male.

[ ORIENTATION ]

__

Unknown (in question).

[ SPECIES ]

__

Eidolon Demon.




▄ ▄ ▄ ▄▄▄▄▄▄▄▄▄▄▄▄▄▄▄▄▄▄▄▄▄▄▄▄▄▄▄▄▄▄▄▄▄▄▄▄▄▄▄▄▄▄▄▄▄▄▄▄▄▄▄▄▄▄▄▄▄▄▄▄▄▄▄▄▄▄▄▄▄▄▄▄▄▄▄▄▄▄▄▄▄▄▄▄▄▄▄▄▄▄▄▄ ▄ ▄ ▄
▄ ▄ ▄ ▄▄▄▄▄▄▄▄▄▄▄▄▄▄▄▄▄▄▄▄▄▄▄▄▄▄▄▄▄▄▄▄▄▄▄▄▄▄▄▄▄▄▄▄▄▄▄▄▄▄▄▄▄▄▄▄▄▄▄▄▄▄▄▄▄▄▄▄▄▄▄▄▄▄▄▄▄▄▄▄▄▄▄▄▄▄▄▄▄▄▄▄ ▄ ▄ ▄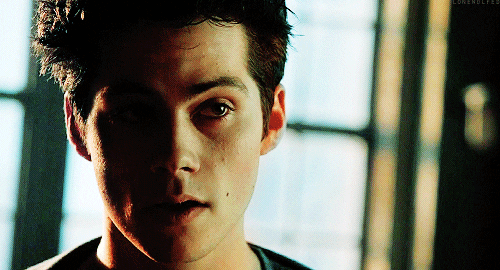 [ APPEARANCE ]

__

Standing at an approximate height of 5'10", Lexas is a decently tall individual, with a build that could generally be described as 'slender'. He's not particularly muscular, but neither is he skinny. It's easy to assume that this body was not built much for strength or endurance, but instead speed and agility.

Overall, Lexas has the general appearance of a human whose health is somewhat declining. It looks as if there's no colour to him whatsoever, kind of like he's unwell or just incredibly cold, which only serves to exaggerate the greyish-pink patches of skin around his eyes; the thick backs underneath them indicate a lack of sleep, even though such functions are not necessary for his kind. His appearance is a true contrast to his energetic demeanour, and he claims that his seemingly worn-out body does not feel the way it looks.

His hair is an incredibly dark shade of brown, almost black. It has a more modern style but he doesn't bother with it much, although he keeps it pulled back away from his forehead more often than not. He has dark brown eyes to match, which again exaggerate his pale complexion and darker patches.

With clothing the last thing on his mind, it's easy to say that Lexas doesn't care much for fashion. He wears clothes simply because he's aware that other people would find it awkward if he didn't. His wardrobe consists mainly of skinny jeans, plain t-shirts and hoodies. He also displays a fondness towards converse sneakers, and wears the same black pair with every combination.

Lexas doesn't have any distinctive markings, scars, piercings or general traits, making him rather unremarkable when mixed into a crowd of teenagers.




▄ ▄ ▄ ▄▄▄▄▄▄▄▄▄▄▄▄▄▄▄▄▄▄▄▄▄▄▄▄▄▄▄▄▄▄▄▄▄▄▄▄▄▄▄▄▄▄▄▄▄▄▄▄▄▄▄▄▄▄▄▄▄▄▄▄▄▄▄▄▄▄▄▄▄▄▄▄▄▄▄▄▄▄▄▄▄▄▄▄▄▄▄▄▄▄▄▄ ▄ ▄ ▄
▄ ▄ ▄ ▄▄▄▄▄▄▄▄▄▄▄▄▄▄▄▄▄▄▄▄▄▄▄▄▄▄▄▄▄▄▄▄▄▄▄▄▄▄▄▄▄▄▄▄▄▄▄▄▄▄▄▄▄▄▄▄▄▄▄▄▄▄▄▄▄▄▄▄▄▄▄▄▄▄▄▄▄▄▄▄▄▄▄▄▄▄▄▄▄▄▄▄ ▄ ▄ ▄

[ ABILITIES / STRENGTHS ]
✧ Shape-shifting; limited to other human forms; only when necessary.
✧ Enhanced form; more powerful than your ordinary mundane, at least.
✧ Intimidation; being a demon, he's naturally very unsettling, and this can be used - in most cases - to his benefit.
✧ Harm resistance; he cannot be injured by ordinary means.
✧ Intelligent; he can learn, store and use information he gathers to his benefit.
✧ Combat; he knows how to fight, it's as simple as that.

[ FLAWS / WEAKNESSES ]
✦ Angelic power / heavenly fire; the main weaknesses of his kind.
✦ Foul odour; he carries with him the overwhelmingly strong stench of death.
✦ Sunlight; while this form can somewhat withstand the sun, he is a demon and as such he is naturally vulnerable to it.
✦ Physical harm; major physical damage (falling from a high place, being crushed, etc.) can still injure or even kill him.
✦ Holy symbols; causing negative reactions and sometimes harm.
✦ Stubbornness; it gets him into a good deal of trouble.



▄ ▄ ▄ ▄▄▄▄▄▄▄▄▄▄▄▄▄▄▄▄▄▄▄▄▄▄▄▄▄▄▄▄▄▄▄▄▄▄▄▄▄▄▄▄▄▄▄▄▄▄▄▄▄▄▄▄▄▄▄▄▄▄▄▄▄▄▄▄▄▄▄▄▄▄▄▄▄▄▄▄▄▄▄▄▄▄▄▄▄▄▄▄▄▄▄▄ ▄ ▄ ▄
▄ ▄ ▄ ▄▄▄▄▄▄▄▄▄▄▄▄▄▄▄▄▄▄▄▄▄▄▄▄▄▄▄▄▄▄▄▄▄▄▄▄▄▄▄▄▄▄▄▄▄▄▄▄▄▄▄▄▄▄▄▄▄▄▄▄▄▄▄▄▄▄▄▄▄▄▄▄▄▄▄▄▄▄▄▄▄▄▄▄▄▄▄▄▄▄▄▄ ▄ ▄ ▄
✧ confident ✦ mischievous ✦ sarcastic ✦ merciless ✧
______
✧ curious ✦ youthful ✦ analytical ✦ distrusting ✧
Being more demon than anything else and having only been conscious in the mortal world for around a month or so, it's hard to define Lexas' personality considering he has a very limited understanding of the world around him and the emotions of humans, and as such has not developed a true personality of his own. His demeanour and outlook on life is ever-changing as he gains more knowledge and experiences new situations, although being "good" is an unlikely outcome of his time at the Academy. He can't change the fact that he was created from evil; every instinct in his body tells him to be cruel towards others and merciless in the face of human emotions. However, as each day passes and he spends more time around the mundanes, he finds himself becoming just that bit more sensitive.

Almost as if he has no real concept of fear, Lexas acts - for the most part - without giving so much as a single thought to the consequences. He is mischievous by nature, causing him to be more of a trickster and troublemaker than anything else. He is incredibly stubborn and can even appear disobedient, despite the old tales referring to his kind as the servants of Satan. Even Lexas will use this as a sort of excuse to get out of doing things, kind of an 'I don't answer to you' type of situation. Lexas finds it difficult to accept new authority figures into his life, and will outright refuse to take orders from shadowhunters, downworlders and mundanes alike, not considering them to be above him in any way.

In his day-to-day life, he finds himself torn between his demonic urges to cause pain and destruction, and his desire to fit into the society/culture of the mundanes. And while his purpose for attending the school is not yet known (even to himself), he seems to be very aware that as a demon his main purpose in life is to wreak havoc and make things generally unpleasant for everyone. However, despite the uncanny, nauseating feeling that he gives off, Lexas has a rather youthful quality to him. This is mainly because he seems incredibly naïve about the world around him and displays a large curiosity towards new, unexplored territory. He despises other people but would willingly give them the time of day if they offered to teach him things. Despite this, he cannot and will not place his trust in others. Lexas, for the most part, is a wary individual. Some would call him a pessimist for the way he is constantly trying to poke holes in things or the way he thinks everyone has an ulterior motive; even if he has one himself.

One thing that Lexas is picking up (perhaps a little too quickly) is a sense of humour, although in its current state it is dark and twisted. He is incredibly sarcastic, but he does not have an answer for everything, and often times when he can think of something witty, the moment has already passed.
▄ ▄ ▄ ▄▄▄▄▄▄▄▄▄▄▄▄▄▄▄▄▄▄▄▄▄▄▄▄▄▄▄▄▄▄▄▄▄▄▄▄▄▄▄▄▄▄▄▄▄▄▄▄▄▄▄▄▄▄▄▄▄▄▄▄▄▄▄▄▄▄▄▄▄▄▄▄▄▄▄▄▄▄▄▄▄▄▄▄▄▄▄▄▄▄▄▄ ▄ ▄ ▄
▄ ▄ ▄ ▄▄▄▄▄▄▄▄▄▄▄▄▄▄▄▄▄▄▄▄▄▄▄▄▄▄▄▄▄▄▄▄▄▄▄▄▄▄▄▄▄▄▄▄▄▄▄▄▄▄▄▄▄▄▄▄▄▄▄▄▄▄▄▄▄▄▄▄▄▄▄▄▄▄▄▄▄▄▄▄▄▄▄▄▄▄▄▄▄▄▄▄ ▄ ▄ ▄
[ HISTORY ]

__

Lexas knows nothing of his past lives: how many there were, who summoned him during those times, what kind of chaos he was forced create. Absolutely nothing. Every attempt he makes to bring about memories of the past either results in images too blurry to decipher or complete, unsettling darkness. He has no conscious memory of his time - which he assumed was spent in the Void or Hell - all he knows is that he was one of many demonic energies waiting for a chance to wake and enter the mortal realm. And he finally got his chance, but for what reason he still does not know. It was his own curiosity that caused him to end up at the Shadowhunters Academy, or so he believes.



▁▁▁▁▁▁▁▁▁▁▁▁▁▁▁▁▁▁▁▁▁▁▁▁▁▁▁▁▁▁▁▁▁▁▁▁▁▁▁▁▁▁▁▁▁▁▁▁▁▁▁▁▁▁▁▁▁▁▁▁▁▁▁▁



r e l a t i o n s h i p s





[ FRIENDS ]

__

None, as of yet.



[ NEUTRAL ]

__

None, as of yet.



[ FOES ]

__

None, as of yet.





▄ ▄ ▄ ▄▄▄▄▄▄▄▄▄▄▄▄▄▄▄▄▄▄▄▄▄▄▄▄▄▄▄▄▄▄▄▄▄▄▄▄▄▄▄▄▄▄▄▄▄▄▄▄▄▄▄▄▄▄▄▄▄▄▄▄▄▄▄▄▄▄▄▄▄▄▄▄▄▄▄▄▄▄▄▄▄▄▄▄▄▄▄▄▄▄▄▄ ▄ ▄ ▄