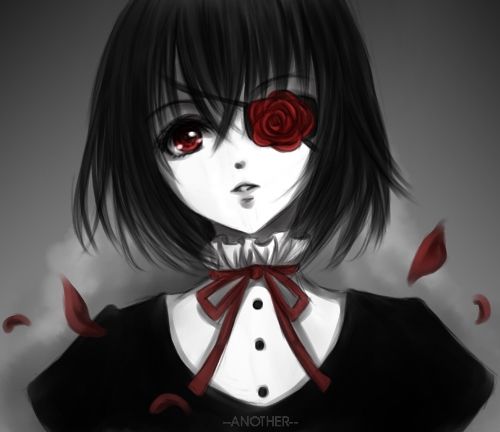 ---
"Can you hear them too? The voices of the doll when they express their cravings for a soul..."
---
Name:
Maria Silencia
Age: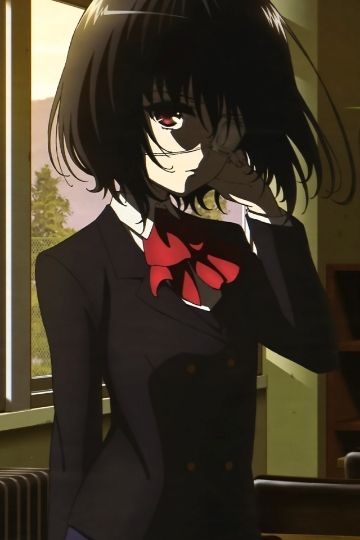 16 (soon 17)
Gender:
Female
Personality:
Maria is a soft spoken and kind person, if not a little shy. It is not like she gets embarrassed as soon as she is confronted by someone, but she dislikes being in large crowds and if she were to chose, you would avoid it at all times. Although she doesn't speak much, especially not with strangers, she does like being surrounded by friends, however, and won't mind it most of the time. Just sometimes does she enjoy simply being by herself with the dolls her father and she created as her only company. Yes, Maria has always had a strange affection for dolls- perhaps like her father. Her favorite hobby besides drawing is creating dolls. That is why she took over Noctis's business after... he passed away.
Appearance Description:
Maria is average in hight and slender- almost too much so. Or well, at least it looks like it. She inherited her body form from her fathers, and as they both were not only half starved (mainly Sepiroth) but already genetically thin (mainly Noctis) her body has a similar form. She is rather flat chested and although her curves are subtle, they are there. Maria is of pale complexion and her features are rather delicate. Her hair has been cut rather short and reaches to about her shoulders, only curling at the tips. However, when her hair is long it it has a wavy, almost curly substance to it. Although her eye (the one which visible) now is read, it used to actually be crystal blue when she was younger. What happened to it remains a mystery... to everyone but perhaps Maria.
Equipment and Abilities:
Maria has no remarkable equipment other than a charm that was given to her by her father before she died. What exactly it does she is unsure of, but he told her it was for her protection. Maria has the ability to, when removing her eye patch, recognize people, creatures and objects that do not belong to the dimension she is currently in- even if they are in disguise. She also has the ability to breathe life into a doll- if only for a short while, and make it carry out her will. It is unknown if she has any more abilities, as she doesn't seem to be using magic or demonic powers very often. Then again, her father was a powerful magician... so perhaps she does hide some sort of special abilities or powers.
Historical Background:
The first five years of her life Maria spent with her two fathers, Sepiroth (Papa) and Noctis (Mapa). Shortly after her Sepiroth died, however, Maria and Noctis suddenly disappeared. Or so those left in the Leviathan thought. In truth Noctis had somehow managed to take his daughter to another dimension (the human world) in order to protect her. It didn't take him long to get them settled in and soon he opened a doll shop to make a living, crafting and selling his otherworldly beautiful dolls. Maria always watched her father work in fascination, wishing that she herself one day perhaps could do the same. So, she took the courage and asked him to teach her. Noctis did so gladly and it turned out Maria, like him, had a natural talent for the trade. Although her work is still far from as good as her fathers, it is most certainly not bad. They lived happily like this for several years, until Noctis a few months ago was... killed. She never speaks of it and no one (other than her) know for sure what actually happened. An old lady Noctis had befriended has moved in with Maria and will take care of her until she is old enough to live by herself. Considering it her duty, Maria has continued her fathers work in her spare time. She does, however, attend school, so many hours of her days are spent on that and homework.
---
"Never will I let your work go to waste... I will keep it going until my very last breath, Mapa... it was your passion, and now it is mine."
---