Many

, many years ago, Shikkun became a live town built from the ground up into a civilization of beautiful trees and grasslands.
The town was meant to be one without currency and laws, where anyone could do anything and so forth. Of course anyone could have seen
how that would have went wrong. What was supposed to be peaceful quickly turned into that of a battlefield for citizens. People seem to
seek out control over others and before anyone could stop it, old Shikkun was in the dirt.

They tried again two years later in a different place, also failed. Then again and again until they finally came to the realization that there was
no possible way to control this land

without

laws! So they enforced three, and they enforced them with officers. With laws, came complaints
from those who did labor with no pay. They wanted money! They wanted that currency they had ran from as some sort of reward... And thus it
happened. Shikkun was just as any other town with their laws and their set currency.... but they liked it.

The laws were simple. 1.

Always respect those in higher authority.

(cops, officials, job owners.) 2.

Always live by the Shikkan Code!


(don't get caught committing crime, pay your rent, etc.) 3.

Defend yourself.

These were the laws that held this city together.

As the once small town advanced, it soon became a booming city with more generations and more demand! They wanted buildings and this and that.
And they got it. Soon, travelers from all over came to Shikkun to live and become something! And now, you can too.
Welcome to Shikkun City, the world of order and possibilities.
➥ Go to school
From daycare to college, you can enroll in school and get your education! Role play in the school to have a better chance at higher paying jobs.
➥ Explore Shikkun
Walk around, visit Inns, go to stores, etc. as a guest in Shikkun. You don't even have to stay! Just come by for a day and see if you'd like it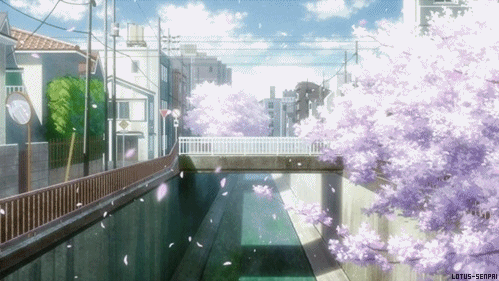 ➥ Rent a home, or build your own!
Have

Nanami

escort you to a randomly picked home, or make your very own! Ask the GM how.
AND MUCH

MORE

TO COME!
The RULES of Shikkun
» The following rules may be altered or added onto without notice, for your convenience check back often for changes.
❊
Respect everyone
: Treat others as you want to be treated. Don't insult, provoke, or bully/harass anyone.
❊
No Fighting OOC
: Do
NOT
fight out of character. Resolve all issues maturely or you will face consequences.
❊
Take your time and check to make sure your messages make sense
: Self explanatory.
❊
HAVE FUN!
: Enjoy yourself.
Arcs are bundles of posts that you can organize on your own. They're useful for telling a story that might span long periods of time or space.
There are no arcs in this roleplay.
There are no quests in this roleplay.
Here's the current leaderboard.
For those interested in the daily doings, job openings, and even the weather!
Welcome home, Promethean. Here, you can manage your universe.
Arcs are bundles of posts from any location, allowing you to easily capture sub-plots which might be spread out across multiple locations.
You can create Quests with various rewards, encouraging your players to engage with specific plot lines.
Settings are the backdrop for the characters in your universe, giving meaning and context to their existence. By creating a number of well-written locations, you can organize your universe into areas and regions.
Navigation
While not required, locations can be organized onto a map. More information soon!
By creating Collectibles, you can reward your players with unique items that accentuate their character sheets.
Once an Item has been created, it can be spawned in the IC using /spawn Item Name (case-sensitive, as usual) — this can be followed with /take Item Name to retrieve the item into the current character's inventory.
Give your Universe life by adding a Mob, which are auto-replenishing NPCs your players can interact with. Useful for some quick hack-and-slash fun!
Mobs can be automated spawns, like rats and bats, or full-on NPCs complete with conversation menus. Use them to enhance your player experience!
Current Mobs
No mobs have been created yet.
Locations where Mobs and Items might appear.
You can schedule events for your players to create notifications and schedule times for everyone to plan around.
Add and remove other people from your Universe.
Orphanage
By marking a character as abandoned, you can offer them to your players as pre-made character sheets.
"Life is about living, freedom, doing what you can while you can. I'm not going to let anyone hold me back!"
Vagrant with few needs but an eventful life
The Forge
Use your INK to craft new artifacts in Shikkun City. Once created, Items cannot be changed, but they can be bought and sold in the marketplace.
Notable Items
No items have been created yet!
The Market
Buy, sell, and even craft your own items in this universe.
Market Data

Market conditions are unknown. Use caution when trading.

Quick Buy (Items Most Recently Listed for Sale)
The wind swooshes against the newcomer's skin. Who they are, no one knows but hopefully their story will be written soon.
3-7 Everlone Drive, Shikkun City 33598
For the younger children to get a fun education!
This is a college for the adults who plan to continue their learning experience.
High school on the east side of Shikkun.
Owned by Nanami. Not sure what is sold here but it's said to be "everything".
2-3 Meadow Lane, Shikkun City, 33499
High school on the west side of Shikkun
Discussions
Topics

Replies
Views

Last post
Most recent OOC posts in Shikkun City
There have been no posts in the OOC topic for this roleplay!