===================================================================================
The one who controls my fate:
~Code6435~
I art thou:
I was named:
Kayama Shinjiro
However I prefer:
Kayama
I have traveled on the path of faith for:
17
I am:
♂
Can't you tell? I'm :
Straight
I-I can't t-tell you that!:
None
I am in:
12th
My weapon of choice:
Dual wield weapons, preferably swords
Basic Attack Type:
Slash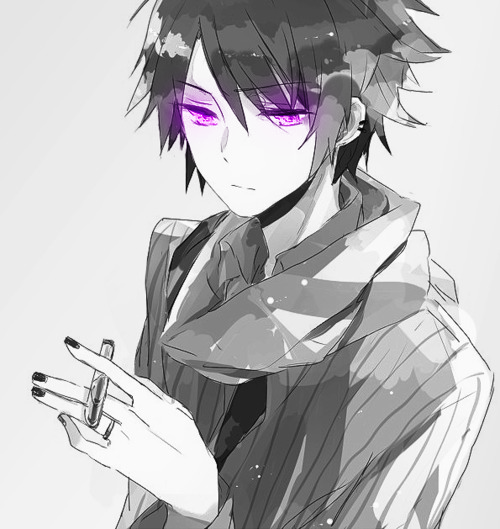 This is who I am:
Other:
As a normal healthy Japanese male, Kayama stands about 5 feet 11 inches tall. He has a somewhat long black hair that covers his left eye, and during his club activities, he usually ties it up to a ponytail. Kayama's eyes contains a certain color of purple if observed closely, however, it is difficult to tell whether he has a pair of colored eyes when looked afar or was paid less attention to the eyes. While it is true that Kayama is a handsome man, it was also undeniable that he also has the physical capabilities on par with a hardcore athlete. It was once commented by one of his juniors in the club that whenever Kayama looks into the distance, a sight of despair and a pled for help can be seen through his eyes, but he always shrugs it off as some kind of false accusation from people who admires him.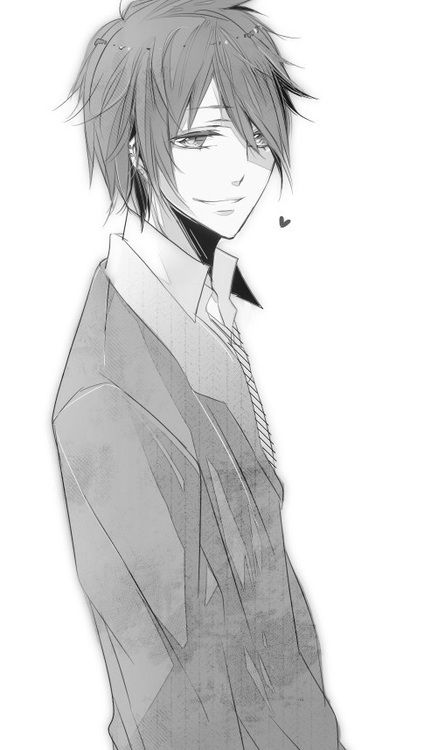 This is the true me
You can find me to be:
A strict captain during club activities and practices, Kayama holds a commanding status while he forces harsh training on the club members. He was nicknamed to be the Demon Captain of the male Kendo club, and while it is an unneeded title for him, Kayama decides to leave it as it is. The title is but a name most would know him by, and the more that knows of his strict nature, the better. He does not want half-hearted members to join "just for fun". But, when Kayama is strict towards the entire club and probably to some of his friends too, he is also at the same time kind. From time to time, he visits some of his classmate's house when they called in sick to give them the paperwork of the day. As kind as he is, he is also very strict to everyone who is healthy and still kicking. Again, he is mostly known for his strict nature and not his kind side.
My story:
Born into a family of samurai descendants, Kayama is expected to be the best of the best in his school. Forced to enter Kendo trainings every day since young, he was also tasked to study without a day's rest and score first in his every test. He wasn't able to handle it; he couldn't escape this cruel fate of his. He tried to run away from home. It only ended up worse as his parents tortured him more. It was then he thought. What if he did what they wanted him to do, to achieve a rank higher than anyone else and to stand above all? He decided to take the bet and studied and trained as hard as he could.
Eventually, Kayama had held a position for himself at his elementary and middle school; being the top first at his club, class and probably the entire school. For years he had never lost the title of top place until the last year in his middle school. He had the title that everyone was jealous of and became famous instantaneously. He was respected at everywhere he went and it was almost as if he was the king of the school. That was only until a certain student threw him off his throne. It only lasted for one exam period. Before he knew it, he had regained back his top place position at the school. The name that had once overcame him was gone without a trace from the school. There was no more "Hyouka Hajime". It was if she never existed. Soon, he learned the reason why. His parents threatened her family that if she dared to take his place again they would obliterate her family, along with the existence of her family.
Kayama thought that it was outrageous. How could his parents
do
that? He quickly confronted and demanded the truth from them. He opposed their way of doing things and fought back, only to be suppressed by strong henchmen. Since then, after Kayama had entered his high school year, he was tortured over and over again by his parents. They kept telling him to keep his opinion to himself and that he should not be opposing his family's ideals, that he should just kill his own emotions and to just become their puppet. And that was what happened. After months of trapped in the basement with only leftovers per week and the constant whipping whenever he complains or talks, he had came out to be a man who has no dreams or goals of his own. Kayama became the puppet of his parents, hiding from them that he is only obeying them on the surface.
However, he knows that he can't show that he still has his own will anywhere at all. He is being monitored by his parents everywhere, and the moment he lets down his guard, he will be dragged back into the basement and will have to go through the same torture over again for months, this time, probably worse. He doesn't have the courage to face his parents again, and so he will wait. He will wait until it is their time to leave this world for good and that is when he will take over the family, changing what they had already done to this family to a better one so that everyone can be relieved to hear the name "Shinjiro".
Where I hang out:
The Kendo club and occasionally the library.
My fears:
His only fear is going back into the basement again, where only more torture awaits him.
What I hide from others:
Kayama's true feelings and opinions. Everything he does and say is all what his parents wants him to act as.
Thou art I
My arcana is:
Fortune
My persona's name:
Verethragna, the Persion God of Victory
Skills:
Cleave(Slash), Zio(Lightning), Tarukaja(Attack enhancement)
Strengths:
Physical attacks(Slash and Strike), Lightning attacks
Weaknesses:
Light, Darkness, Ice attacks
Traits:
Verethragna consists of abilities that varies from enhancing a single ally's stats to using different types of physical attacks, thus it is mainly an all-rounder persona. Although it leans more on physical skills, it still fairly does well on magical attacks and is also capable of supporting other, although it is still fairly limited to what it can learn.
My persona looks like:
========================================================================================