Name: Maso Hiroshima
Age: 14
Grade: 8th grade
Gender: Female
Role: Female Easter Pawn
Personality:Maso is rather complicated. She acts like she doesn't care about anybody except for Nashi. She would do anything for him and it is quite obvious. She likes to tease others and can be quite a flirt. Most people, think she just joins them because she wants to, but Nashi knows she's there for him and her sister. Her anger can get the best of her sometimes and she often loses it making stupid mistakes. She refuses to lose at anything. She speaks her mind when she wants to to everybody, well, everybody but EASTER that is. They would probably punish her if she said and did what she pleased around them. But that doesn't always stop her...
Likes:
Dark Colors
Modeling
Teasing others
Dislikes:
Losing
Aya
Being forced to do something she doesn't want to.
Love Interest: Male Easter
Abilities:
Character Skeleton for Guardian Characters
Name: Mara
Gender: Female
Appearance: Mara has short black hair and a short black dress the is poofy at the bottom. Her eys are red and has what seems like a permanent smirk on her face unless she gets angry. She doesn't wear any shoes and has on a black rebel hat. Is rather pale and has little mini black wings on her back.
Personality: Basically she likes to cause trouble. She doesn't listen to anybody and doesn't care about others feelings. She messes with the other Guardian characters alot and is the prefered Guardian to Maso, although she almost never uses her because Miri is used for Easter's uses. She does uses while fighting though
Character Change: Whenever somebody talks about a prank or something she gets mini wings on her back and gets to be a trouble maker
1. Can make huge pranks that always work
2. Can jump really high, almost fly(wings)
3. Can break something just by touching it
Character Transformation: (Death Angel) When transfoming, her wings appear small on her back, but they slowly grow to be huge feathery filled wings. Her hair goes into pigtails tied by blood red ribbons and her attire starts to change into a dress that looks ripped in places. It's a rather short pooky dress but there are tatters all over it. There is a gash revealing her stomach and two at the sleeves making the seem to hang. Her shoes are turned into black heels and her eyes become a deep red.
Abilities-
1. Black Wing- Razor sharp wings fly towards target.
2. Constricting wind- A huge gust of wind from her wings that circles people and makes them have to stay in the spot they're in
3. Fallen Helpers- She uses the X eggs around her to do what she wishes, she can control them with this
Name: Miri
Gender: Female
Appearance: Has medium length hair and likes to wear flowers in her hair. She wears kimonos that are normally red and her hair is normally in a bun
Personality: Miri is a sweet character even though she is the character normally used for easter, being the model guardian character. She can be a bit of a drama queen though and exagerates a bit.
Character Change: When changed a rose appears in Maso's hair and she becomes a bit dramatic. She changes at different moments but always when somebody calls her a dramaqueen
Abilities:
1. Can do things in a flash, (Like changing)
2. Can do anything and make it look good
3. Can make her own clothes
Character Transformation: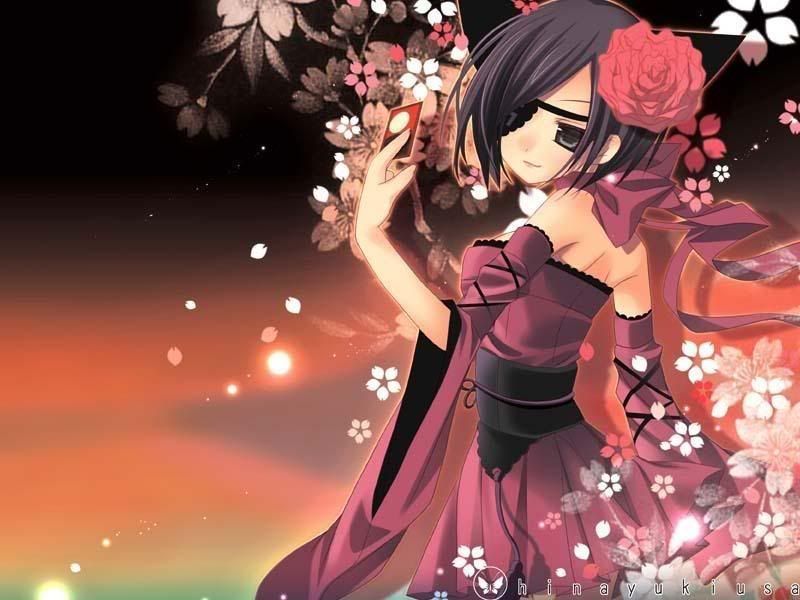 Abilities:
1. Frozen Gaze- When looking at a person or X eggs, can make them paralyzed
2. Healing Petals- Petals seem to fall from nowhere and can purify eggs
3. Ribbon Suffocation- Wraps around somethings waist and tightens, suffocationg them (Just like a model XD)