O S H A R E K I N
Role
Follower
Gender
Female
Age
15
Personality
Oshare is fun and quirky though far from being good. She loves to mock people and make them seem inferior to her, but she only does this to those who annoy her. Very smart, she likes to take in as much information as she can, analyzing and disecting it until it bores her. She despises boredom and will do anything to get rid of it, sometimes even going to the extremes. Most of the time she's seen daydreaming and thinking up fantasies to amuse herself, she rarely pays attention to what's going around her. She'd rather much not fight, since she deems it stupid and illogical. This makes her more neutral than evil. Still, she loves playing badgirl now and then.
Brief Description
She stands at 5'2", weighing 98 lbs. Very lean and slim, barely has any muscle. She's not a fan of physical activity unless needed. She always has an intense gaze, mostly because she's calculating and thinking about everything and anything. Always makes eye contact knowing that it's the best way to intimidate her opponent.
Likes
+Daydreaming/Dreaming
+Sleeping
+Thinking
+Mocking people
+Money
+Freedom
+Meeting new people
+Feeling superior and unique
+Being lazy
+Researching/Gathering information

Dislikes
-Boredom
-Loud noises
-Being interrupted
-Shallow minds
-Physical activity
-Wasting time
-Making decisions/Taking sides
-Being ordered around
-Not having the best of the best
-Stupidity

How many Shugo chara's
2
Transformation

Silent Rush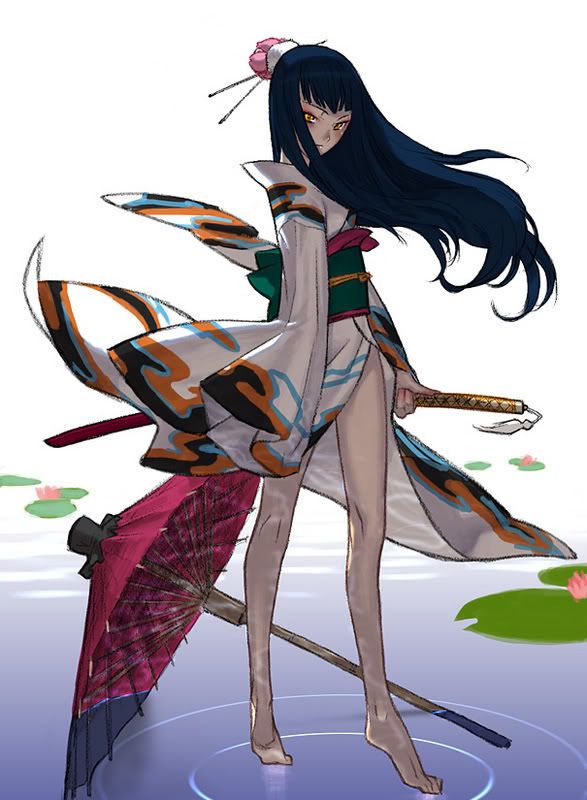 Scathing Rose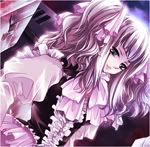 (Sorry the pic is so small~)

Powers
Silent Rush: Gives her rapid, sword-type attacks. Preferes the hit-and-run style, using her environment as hiding and for surprise attacks. Her agility/speed is increased, making her much faster than normal. Her weakness is the lack of armor and a shield, so she can be attacked easily and damaged quickly. Rarely uses this form since it's more of an offense type and she doesn't like fighting.
Scathing Rose: Defensive, tactic type. Surrounded by roses and vains at all times so it makes it hard to cause damage. Can't attack in this form but can preform traps such as caging someone in or putting them in a bind. Usually uses this form and acts as a shield for the team.
Other
Very rich so she usually gets whatever she wants. She dyes her hair. Tried out many things like piano, swimming, dancing, acting, etc but quit all of them one by one finding them boring.
S A L A M A N D E R by Ellegarden
There ain't no fear
There ain't no hope
There ain't no right
There ain't no wrong
Just make it loud
Just make it loud
Just make it loud
And feel no touch

There ain't no past
There ain't no fate
There ain't no thoughts
There ain't no rules
Spoken words
Broken hearts
Instant dreams

Just let it slide, wasting time
Just keep it going and going
Just let it slide, wasting life
Just keep it rolling and rolling
Just make it loud in your room
Just make it loud, no one cares
Just let it slide

There ain't no pain
There ain't no help
There ain't no doubt
There ain't no name
Just make it fun
Just make it fun
Just make it fun
Carry on

There ain't no hate
There ain't no grace
There ain't no harm
There ain't no truth
Empty bowls
Springer falls
Lost and found

Just let it slide, wasting time
Just keep it going and going
Just let it slide, wasting life
Just keep it rolling and rolling
Just make it loud in your room
Just make it loud, no one cares
Just let it slide

Now I hear it snows
This year is getting colder
How I feel inside
Losing my concentration
Now I need more time, somehow I'll make through
I just need more time

Just let it slide, wasting time
Just keep it going and going
Just let it slide, wasting life
Just keep it rolling and rolling
Just make it loud in your room
Just make it loud, no one cares
Just let it slide, yeah


----------------