Run
|| Daughter
---
---
|| Name ||
Eileen River Joseph
|| Age ||
Twenty-three
---
---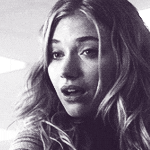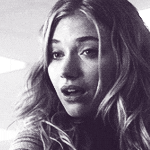 || Character B - Second in Command ||
|| Allegiance ||
The Birds
|| Face Claim ||
Imogen Poots
---
|| Personality ||
"The leader's Second in Command, likely to be smart and able to boost morale. Possibly acts as a shoulder to lean on for the leader, and also as back up. Can stand in as leader if the leader is not there to do it. Likely to have many similar traits to the leader but also be completely different at the same time".
Eileen doesn't trust herself to be a leader once again, so she stepped back for Cole. There was a time where she would've accepted nothing but absolute control, but time passes. Eileen realizes that Cole depends on her just as much as she depends on him, but they are two different people entirely. Eileen has natural leading abilities, just like Cole, but has no strength left to be fighting herself. That's why he relies on her, she is a level head who cannot blame herself for things that aren't her fault. She never could.
She has become apathetic to many situations and needs Cole's bleeding heart to keep her from sociopathy. Protection comes before all else, including happiness or comfort. Eileen is a danger to herself in the fact that she has no value of her own life, or if she does, it's behind the value she places on others. Because Cole has so much guilt and emotion that she is often his shoulder to cry on, and she encourages him to vent to her so it won't explode inside him.
---
---
|| Early Life ||
Eileen River Joseph was the older sister of the three Joseph daughters. Her mother Sarah was a midwife and her father Henry owned the only diner in their small town. Although she never went into the kitchen, she often accompanied her mother on many visits to help deliver the children.
She had a lover, Joshua. He visited the small town once a month to deliver goods from the fishmonger his father owned. Her father loved the idea of them, especially since she could get them extra whenever she saw Joshua. Sometimes she would even ride back into the port city with him and return the next day. She loved riding in the car, letting the wind blow through her hair as they listened to old music. Joshua even found a song called "C'mon Eileen" that he would play everytime he road into town. The local mothers gossiped that Joshua and Eileen would be engaged by Christmastime. Her mother even asked Joshua when he was planning to pop the question, out of Eileen's presence of course. Unfortunately, the world had other ideas.
---
---
|| After 2018 ||
Joshua was patient ten. He begged everyone to keep away from him, especially Eileen. She watched from behind glass doors and windows with a constant wad of tissues around her. She didn't want to live in a world without him. One day she decided she didn't care whether she contracted the illness or not and sat by his beside for the last ten days of his life.
Eileen was one of the first to be detained for her immunity to the disease, and one of the last to escape, because she planned so many of them and made sure everyone was gone, meaning she was usually caught. The expedition she escaped on caused the death of her small group and re-detainment. It took Cole and his band of birds for her freedom.
---
---