Skelly:
** Means its found on the front page
Name:
Kenzie Parker
Age**:
16
Gender**:
Female
Sexual Orientation**:
Gay
Grade Level:
Junior
Issue**:
Alcoholic
A Mistake Made**:
Got into a bad accident, killing two people (Male A's parents). She lied about the accident.
When do you plan on leaving:
Graduation
Talents:
Guitar, basketball, and skateboarding... She's also has a high tolerance to alcohol, and can usually be the last one standing at a party.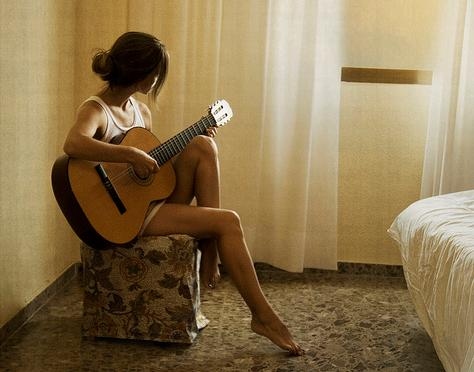 Favorite Color:
Navy blue
Relationships**:
She's friends with Female C
Personality:
Sarcastic and a bit of a smart ass. Kenzie likes to wear a smirk or cocky grin, but her friends can usually tell that there is a lot of pain behind the mask. She's reckless about her own safety, incredibly independent, and hates for others to see her as weak. She doesn't know how to handle emotions or understand them, and suffers from debilitating guilt. She's loyal, and would do anything for her friends, but she does get defensive and likes to push people away. Most see her as just an adrenaline junkie and party animal, but her friends don't believe the act, no matter how hard Kenzie tries to convince them. She doesn't want people to waste time on a lost cause. She's extremely flirty and seems over confident, until people start to ask about her as a person. Her friends are her only link to reality, and she'd do anything for them.
History**:
Kenzie was six when she remembers hearing the first argument between her parents. It was loud, and violent, and her favorite Christmas ornament got broken. She didn't know how long it really lasted, just that she could see and hear everything going on from her spot perched between the railings on the top of the stairs. She was waiting for Santa, hoping to catch him in the act. Instead, she saw her mother throw a pair of underwear at her dad, along with just about anything she could reach. Suddenly, her mother was out the door, and Kenzie heard the tires squealing in the driveway. Her father bent down and picked up the underwear, putting it in the pocket of his suit jacket. That was the first time Kenzie saw them fight.
Fast forwarding a few years, the fights increased and intensified. She woke up early on a Saturday, throwing on her basketball uniform for their tournament. In a rush, a ten year old Kenzie ran down the stairs, tripping over the suitcases on the final step. Frowning, she wondered why there were so many. Usually after a particularly bad fight, her dad just left with his briefcase and one duffle bag. More cautious now, she headed into the kitchen to see both of her parents there. They didn't speak, they didn't react. Her mother just stood by the counter, sipping her coffee with a dead look in her eyes, completely emotionless. Her father sat at the table, texting on his phone with an untouched bowl of cereal in front of him. It was then that he glanced up with a smile, telling her that he'd drive her to her basketball game before heading to his apartment to settle in. Her mother didn't speak a word, just stared into her coffee mug with that same dead expression. That night, her dad never came back to the house... not the next night, or the one after that. He never returned, and nobody said goodnight to Kenzie anymore. Her mother would bring home dinner, half-heartedly ask her daughter how her day was, and then say goodnight. Kenzie wondered why her mother never looked her in the eyes.
Thirteen was the first time Kenzie had ever tasted alcohol. Her mother finally returned from work, but she reeked and stumbled into the house. Kenz had seen tv and the movies, guessing that her mother was drunk. What she didn't expect was the verbal assault from her mother the second the woman caught sight of her. With a sharp tongue, her mother ripped and tore Kenzie apart. Her mother confessed how Kenzie served as a reminder of the biggest mistake of her life, of how Kenzie's navy blue eyes were the mirror image of her father's traitorous ones, and how Kenzie's smile was just a reflection of every lie her father ever told her mother. After about an hour and a quarter of a vodka bottle later, her mother passed out on the couch. Kenzie was sitting against a the kitchen counters, her knees drawn up under her chin as she trembled with tears that she refused to allow fall. Even though her mother's voice still bounced against every wall in her skull, Kenzie had been known the alcohol put her mother to sleep... and all the thirteen year old wanted was to fall asleep and forget the night had ever happened. Stealing the bottle from next to her mother's unconscious form, Kenzie took a big gulp, only to spit the fiery liquid all over the floor. Little did she know that she'd grow accustom to the taste, and saver the painful swallow.
Her mom was gone still. She was working, and had missed another one of Kenzie's basketball games. This time, the fifteen year old had had enough. No one was there to watch her play on the varsity team for the conference championship. Kenzie wasn't surprised by her mother's lack of attendance, but her dad had always been to her games. He loved watching her play, and it was really the only time she could see him. But today, on the most important day of her basketball career, he was gone. No phone call. No text. Nothing. She threw her jersey into the dirty clothes bin, slamming her fist into a locker. Some of her teammates jumped in surprise at the action since they had won. Kenzie was upset, but she wouldn't admit that to anyone. As she finished showering and changing back into her clothes, an upperclassman offered her a ride to a party, knowing the girl was quite an animal. Kenzie nodded bitterly, checking her phone again for a voicemail or something from her dad. As she saw that there were no notifications, she threw a dark smirk at her teammate, planning on getting drunk and hooking up with a girl at the party. Kenzie didn't realize that she was never going to get that phone call or text.
It was about four months after that night. Basketball was long since over, and Kenzie had lost all motivation to even pretend to care about life. Her mother was never home, and when she was, she wouldn't talk to Kenzie. And quite frankly, Kenzie refused to listen anymore. She'd grown tired of her mother's lectures and preaching about how her father was a coward, how he ran away, how he was pathetic and didn't care about anyone but himself and the whores he slept with. Kenzie knew all about her father's indiscretions. She once asked him about it, and he admitted to it. She also asked why her parents never divorced, and he answered with a shrug, mentioning that he still loved her mom even if she stopped loving him. That confused Kenzie, but at least her father tried to be there for her when he could. Her mother just avoided her like the plague, preferring to be at work. Kenzie now had her own supplier of alcohol, who was able to get her the strong stuff at a decent price. It was after a sizable exchange that Kenzie got fed up with pretending that nothing was wrong. With a bottle of rum in one hand, she staggered to her mother's older car. It had poor tires, and when her mom bought a new vehicle, she didn't really know what else to do with it, so she just shoved it away. Kenzie fumbled with the hideaway key before starting the vehicle.
Somewhere inside her head, she knew that she shouldn't be doing this. But all the broken promises, the lies, the ridicules just kept screaming louder in her brain. Kenzie accidentally shifted the car into drive, crashing into the garbage cans that were in front before throwing it into reverse. The bottle of rum was near her feet, and Kenzie just stepped on the gas pedal. It was late on a Tuesday night, and not many people drove on the old highway that wrapped around the lake. Most of the road had a guardrail on the side of the lake, since it was an abrupt drop towards the lake, but the road was also due for construction work. Crossing the center line several times, Kenz just stepped harder on the gas. Taking a turn, she didn't see the other vehicle until it was too late. She didn't notice anything wrong until the crunching of metal and pain ripped through her. Blinking, she glanced around lazily as water was quickly filling her car. The windshield was heavily cracked, suddenly gushing water as it broke away. She couldn't breath, she couldn't think. Blood mixed into the water around her, but luckily she was in too much shock to feel the pain in her head and leg. She was choking now, fumbling with her seatbelt through adrenaline and alcohol. Kenzie vaguely remembers seeing the other car sinking to the bottom of the lake just in front of her. She could see the man and woman in the front seat, but neither moved. Couching, Kenzie found herself blindly breaking the surface of the water. Her memory was fuzzy now. She managed to make it to a wooded shoreline, but she didn't know how.
The next time she awoke, the sun was setting. At first, she didn't know what was going on until bits and pieces of her memory flooded her brain much like the water flooded her car. Kenzie limped up the embankment and along the road for a mile before someone stopped, seeing the disheveled, bloodstained teenager. An ambulance was called, and Kenzie said there was another car. By the next day, work crews pulled both vehicles out of the lake and the two bodies were identified, and notice was given to the family. Kenzie was tested for alcohol, but it had been nearly twenty hours from the time the accident happened to when she was found, so nothing showed up in the tests. Her car was searched, but also, the bottle of rum that was in there must have been dislodged during the accident. Kenzie lied, saying that she was just out to practice driving since she'd just earned her license a week ago. While there were suspicions, there wasn't any proof and it was seen as an accident. Her license was suspended, but that was it. Kenzie's mother only visited once, and brought her daughter home from the hospital. Kenzie had shattered her shin from the impact and a piece of metal also was embedded into her right shoulder. After extensive surgery on her left shin, which entailed pins and a plate to be placed in there, Kenzie walked away with crutches, a broken wrist, a concussion, and four hundred stitches in her shoulder. Her drinking got worse, because now instead of just fighting back her reality, she also wanted to drown out the nightmares and memories of the lifeless faces of the two people she killed. While lots of people blame her and suspect, Kenzie has never actually told anyone what really happened...