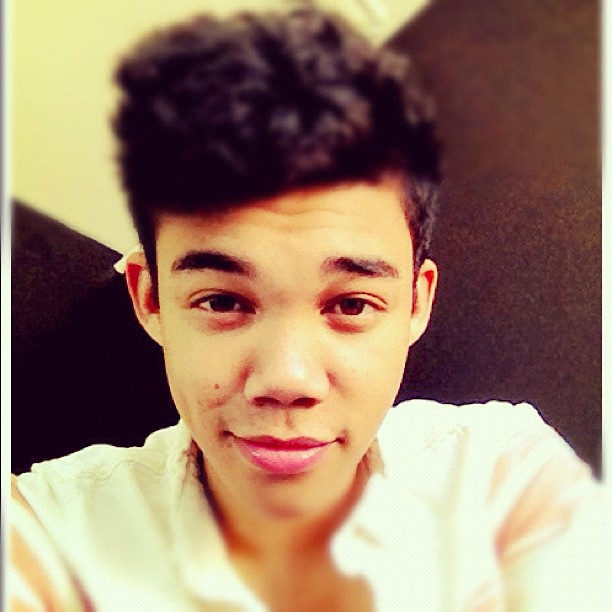 Heaven is like electricity. You don't see it. It is within you.
---
---








Name: Xavier Adams
Nickname: Xav
Gender: Male
Romantic Interest: None as of yet
Sexuality: Heterosexual
Age: 17

---
---
Appearance


Hair Colour: Black
Eye Colour: Wooden Brown
Weight: 162 lb
Height: 5'10
Ethnicity: Born in Birmingham, England, making him British - Also has French and Jamaican blood within him, due to Mother
Detailed: Standing at the height of 177cm, Xavier isn't exactly tall. His body is lightly defined, showing evidence of muscle development- especially around the biceps. His skin contains slight color to it, making him appear tanned almost, allowing his eyes to compensate against his skin tone, which makes them easy to gaze into. He has a small birth mark laying on his right cheek, which used to bother him back when he was younger, but now that he has matured, it doesn't bother him (as much). His smile is always bright, making it distinctive as pretty much every time you see him, he will be smiling, instantly giving the impression that he is one jolly fellow. As for clothing, Xavier doesn't really go for style. What matters most to him is whether or not it feels comfortable, as a result, Xavier is usually seen in casual clothing.
---
---



Personality: A personality to match his smile. Big, distinctive, bright and warming. Xavier is perhaps one of the happiest guy's around, making him pretty easy to get along with. He isn't the cliche 'happy-go-lucky' idiot, as he does have common sense. His 'Brummie' accent tends to win people over, as it's pretty unusual to come across such a voice when you're in France. Because of his differences, others tend to laugh at things that he may say, not because he's being stupid, but because of the way words flow out of his mouth. He loves to socialize, so Xavier would idealistically get along with everyone he comes across, but he knows that this cannot be the case.

He is a very honest man, despite his jolly ways, Xavier knows when to talk and when not to. If there's something he does not agree with, he will let it be known. He isn't afraid to share his opinion, and at times where you'd expect him to lie, you'd find that he'd just tell it how it is. Because of his honest ways, Xavier is a man of his word and is very ambitious. He's always wanting to achieve and seeking ways to improve not only physically but also mentally, having the courage to match his ambition, Xavier isn't afraid of failing.

Xavier is a realist, he dislikes people who do nothing at all and yet still expect to be treated like they've just saved the world from mass destruction. But even so, he has the uttermost respect for hard workers.

Now he isn't all golden, he does have rust that stains him. It's very hard to push Xavier's buttons, but when he's pissed..It'll be pretty damn obvious. He does also have a dirty mind, thinking about perverted things usually during normal conversations- Particularly with girls. He also has a slight weakness for alcohol, although small, he doesn't mind drinking. He can also exaggerate quite a bit, simply because he's always trying to learn new things, which may in-turn, cause him to ask numerous of questions during classes.
Ability: Electrokinesis- The ability to create electrical currents and manipulate them.
Being a medial student, Xavier has proven to be quite skilled with his gift. With room to improve, Xavier is keen to reach the stage above him, as at that point he may be able to unlock the doors to electromagnetism.

Technokinesis- The ability to manipulate forms of technology. Being a media student, Xavier can activate and deactivate technology without touching it, he can also morph forms of technology in order to improve them. He can literally 'talk' to a computer using Technopathic Perception. However, he cannot have control over vehicles and other big forms of technology. If it doesn't have any kind of electricity flowing through it, Xavier cannot control it.

Magnekinesis- While also working on the abilities that he's already developed a little, he has also noticed that he can induce a magnetic pulse on magnetic objects. Choosing whether they attract or repel. However this is still basic, he only has full control over small magnetic objects such as paper clips.

Currently Xavier is able to: Have control over electric currents, generate electricity, use fulgurkinesis (basically fire bolts of electricity) and slight magnet abilities which he is still working on as he has freshly developed the skill.


---
---
Likes
+Girls in Leggings
+Socializing
+Music
+Knowledge
+Hard workers
+Laughing
+Questioning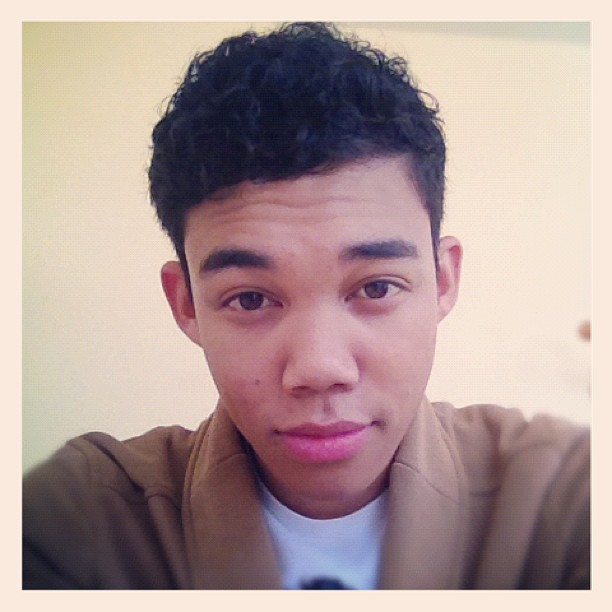 Dislikes
-Ignorance
-Silence
-Loneliness
-Arguing
-Bullies
-His Voice
-Tedious Activities
---
---
---
---
History
No one would expect to receive an electric shock whilst giving birth. But who was to know that she was giving birth to a child that had a gift to do such a superhuman thing? Being from France, Xavier's mother knew very well of the slight rise in people having supernatural powers, besides, she was one of those people. Having the power to rage storms was one thing, but to win the heart of an English business man was another. His mother and father aren't what you'd consider a typical couple, for one, Xavier's mother still hasn't mastered the English language yet, but even so, His father had decided that she was the one.
When Xavier was three, His Father and Mother got married.
And that's when life started to change for him. His Mother wanted to teach him how to control his power more effectively, while his Father wanted him to fit in with all the other normal humans, and try to become a businessman just like him. The tearing became clear over time, as Xavier became older and more independent, arguments thrusting from Mom to Dad became all too much, resulting in a divorce.
His Mother had packed her things and had moved back to France, while Xavier was left to live with his Father and pursue the path of a business man. Well..For two years anyway. When Xavier was 14, huge electrical currents began to flow within his blood, due to the fact that he hadn't released electricity for many years, all the built up electricity needed to be discharged. But Xavier knew how much his Father disliked him for showing off his powers, referring to them as a 'hindrance'. Because of his lack of control Xavier had almost killed his Father by simply passing him a spoon. As his Father was sat down on the chair and the spoon was made out of metal, the second his Father made contact with the spoon, all the built up energy had discharged from Xavier's body.
Soon after he was regarded as a freak of nature, a big ball of static ready to explode. People were starting to fear him as his powers were becoming more evident, which resulted in him becoming rather anti-social. While his Father was recovering in hospital- Xavier was left to live with his aunt. She was what you could call a 'geek', but she had every reason to be. She was gifted with Datakinesis- She was able to have control over things that had data within them. She was so talented that she was able to control people due to their DNA being a part of data. Xavier's aunt was under threat of the government as she was able to access classified information effortlessly- luckily for them, she had no time to be dealing with such things.
She had developed a special kind of blog, which allowed Xavier and his Mother to keep in contact without anyone knowing, a blog that Xavier still uses today. His Mother had explained that the longer he stayed around normal people, the stronger their fear will become. She sadly had to learn that the hard way with her husband, and because of that, she didn't want Xavier to go through the same thing. And so she begged him to live in France- there's a good place waiting for him.
Ever since then, Xavier has been attending the Sihouette institution- and it's proving to be better than trying to be a businessman.
-During times of tense training, Xavier will have to recharge quite literally. He's pretty much a battery, as he can regain energy from electric sources.
-If not using his powers regularly, Xavier will have to dispose of his 'charge' resulting in a discharge.
-He may often give accidental static shocks as he walks past you.
-May 'short circuit' if dowsed in too much water.
-Xavier contradicts himself regularly.
*Just want to say thanks to Roshon Fegan for being so damn presentable.
---
---
*The blog he uses in to specifically keep in contact with his Mother. As a result he is very sensitive about it and will do his uttermost best to avoid people from seeing it.
*He feels as though he has failed his Father, which explains his studious nature. The word 'failure' sends shivers down his spine.
*Put a girl in hospital due to giving her a powerful electric shock via kissing.
---
---
Weaknesses
-Water isn't the best of friends. Xavier can find himself powerless if surrounded by too much water, as it causes him to short circuit, draining all of his power. As a result, he cannot swim.
-Anything that isn't conductible has a huge advantage over him, as his powers are useless against it.
-He is heavily reliant on the modern society, simply because his powers are heavily reliant on it too. This may explain why he doesn't pay much attention when it comes to learning about History
-Girls definitely deserve a mention here. If there's eye-candy around, he will surely pay all his attention to it.
-When pushed to the limit, he requires a recharge. He does this from 'feasting' from nearby sources of electricity.
-Discharges rarely, but can be deadly if one does occur.
-When it comes to Technokinesis, he can't control machinery which have no electrical current pulsing through it
---
---
---
---
I've lost count of the ways I've tried to shut this down
But the flame never goes out
All the dangers I've faced I've taken on my own
I've never had reason to doubt.
But you, you've opened through
I've got no defense as you take me over the edge


I don't want to lose control
But the minute I feel you next to me your fire takes hold
Falling like a burning stone
But it feels like you're my gravity
I'm gonna let myself go


The one and only piece that I need to make me feel complete
the rest means nothing to me
The one and only wish that I get is you
just when you're right there
you know you fill my head you push my senses over the edge


I don't want to lose control
But the minute I feel you next to me your fire takes hold
Falling like a burning stone
But it feels like you're my gravity
I'm gonna let myself go


Falling into you there's nothing I can do
I got no defense against you
Falling into you the ways you pull me through
I keep falling deeper into you


I don't want to lose control
But the minute I feel you next to me your fire takes hold
Falling like a burning stone
But it feels like you're my gravity
I'm gonna let myself go