"You have always worn your flaws upon your sleeve
And I have always buried them deep beneath the ground
Dig them up; let's finish what we've started"
Twenty || 'Finch' || Werewolf
---
|Gender|
Male
|Sexual Preference|
Heterosexual
|Rank|
Beta 1
|Mate|
Beta 2 | Eva Callis
|Face Claim|
Souh Mikoto
---
|Eye Color|
Naturally a deep amber color, Theo's are observant and thoughtful. Like most wolves they are known to glow even brighter when in the midst of the change, and linger in that ethereal motel gold hue until a few hours after he's shed his fur.
|Hair/Fur Color|
Burnt red, fur and hair alike look like they've been left out to rust. The latter is almost always kept swept back and out of his eyes by a stray hand.
|Body Type|
Lithe and athletic, this Beta tends to favor agility and dexterity over brute force. However, he's known more for his stamina and durability, able to take more hits than he's likely to throw. As such his frame, in both forms, is built to suit his preferred style of movement and combat.
|Standard Dress-up Attire|
Nothing special, the typical attire of someone who spends a lot of time outside working and being active. Jeans, t-shirts, loose fitting zip up hoodies.
|Height & Weight|
6ft 2in & 183lbs - give or take.
|Birthmarks, Tattoos, and Scars|
A bunch of little things really. He crashed his bike into a barbed wire fence as a kid, and got into a bit of a nasty scrap with one of his older brothers. As a result, his hand are speckled with small white flecks, and his left leg has some mean bite in it. Everything's all healed up though, they're nothing more than old memories now.
---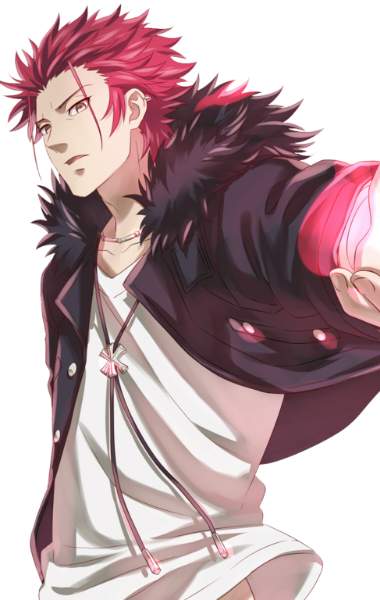 |Personality|
The best way to describe Theo in one word: Valium. Yes, a drug - and a depressant at that. But that's not to say this young man is the down and out type, but rather..mellow. The kind of guy you can't rile up easily, one who doesn't sweat the small stuff, and strides along lazily to the beat of his own, slow and steady drum. Not much sneaks past Theo's lips unless he means it to, and even then - those words are few and far in between. If you've got a keen eye, and most supernatural folk tend to, then you'll be just fine picking up his own quiet form of communication. Hand gestures and eyebrow raises, body language and facial expressions - such things are wielded as if they were words. On the same spectrum, Theo is also a very patient individual, thoughtful and observant without really bringing attention to these traits. But all of these doesn't boil down to boring or lazy by any means. In fact, when he knows what he wants, knows what is right, or knows what needs to get done - there is quick efficiency about him. He works hard and at a moments notice can be there for you if you need a shoulder to lean on, or a fun distraction just for the hell of it. He is however, equally reliable as he is impulsive, fearful as he is protective, and stubborn as he is loyal. To sum Theo up in a stereotype, one might peg him as the strong, silent type.
|Likes|

|Dislikes|


✔ Warm Weather || ✘ Liquid Medicine
✔ Early Morning Runs || ✘ Ticking Clocks
✔ Thunderstorms || ✘ Boredom
✔ Cooking || ✘ Crowds
✔ Animals || ✘ Being Cooped up
✔ Spearmint Gum || ✘ Pointless Violence


---
|Strengths|


Confident, Agile, Calm under Pressure, Protective, Unorthodox.



|Weaknesses|


Stubborn, Impulsive, Lethargic, Indifferent, Sarcastic



|Fears|


Vulnerability || Being unable to protect his family/pack || Losing Eva.



|Abilities|

Subject to change~
|| Thick Skin || - Thicker than most, Theo can really take a hit - multiple hits. You'll have to sink your teeth in a little deeper, or pounce that much harder to really get the effect you might be looking for.

|| Animal Sensitivity || - Maybe it was time spent working on his family's farm, or maybe it's because he's got a beastly side himself - whatever it is, it allows him to connect with the local wildlife. He can sooth and calm a bucking stallion, and he might be the only bear sized wolf you'll see fraternizing with rabbits and squirrels.

|| 'Wolfy Sense' || - Much how animals are known run from storms or anticipate danger, Theo too gets a sort of prickling in the back of his subconscious when something significant or bad is about to happen.

---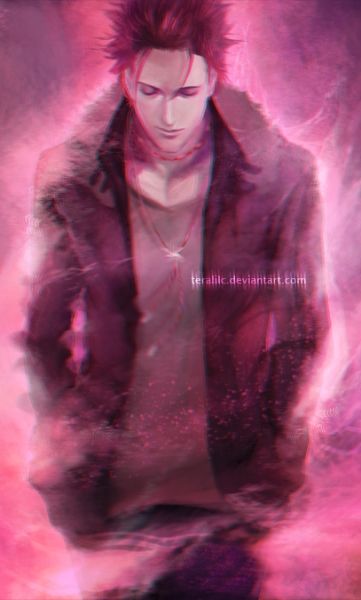 |Family/Relationships|


Father - Samuel Finch || Deceased || Former Beta, Farmer, Landscaper, Handyman.
Mother - Anastasia Finch || Living || Seamstress, School Teacher, Widow.
Sister - Delilah Finchi || Living || Normal Human being, annoying yet lovable 8 year old girl.
Father - Sean Finch || Deceased || Former Gamma, Cocky Eldest son.
Father - Benjamin Finch || Deceased || Former Omega, prankster, Second Eldest - Twin.
Father - Marcus Finch || Deceased || Former Omega, Middle child (by three minutes) - Twin.





|History|



history history history history history history history history history history history history history history history history history history history history history history history history history history history history history history history history history history history history history history history history history history history history history history history history history history history history history history history history history history history history history history history history history history history history history history history history history history history history history history history history history history history history history history history history history history history history history history history history history history history history history history history history history history history history history history history history history history history history history history history history history history history history history history history history history history history history history history history history history history history history history history history history history history history history history history history history history history history history history history history history history history

history history history history history history history history history history history history history history history history history history history history history history history history history history history history history history history history history history history history history history history history history history history history history history history history history history history history history history history history history history history history history history history history history history history history history history history history history history history history history history history history history history history history history history history history history history history history history history history history history history history history history history history history history history history history history history history history history history history history history history history history history history history history history history history history history history history history history history history history history history history history history history history history history history history history history history history history history history history history history history history vv
---