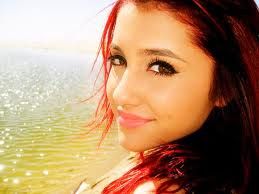 ♦ The Basics ♦
»
Name:
Amanda Stone
»
Age:
17
»
Role:
Head Cheerleader
»
Gender:
Female
»
Sexual Orientation:
Straight
»
Occupation:
Waiter at the local cafe
---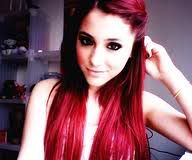 ♦ The Description ♦
»
Face Claim:
Ariana Grande
»
Hair:
Redish Brown
»
Eyes:
light brown
»
Face:
Tan
»
Build:
Toned
»
Style:
Preppy/Modern
»
Markings:
She has a tattoo of the phrase 'Mi amor♥' on her right shoulder blade
---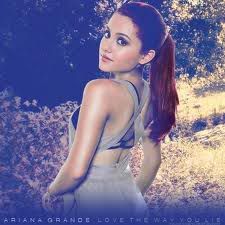 ♦ The Character ♦
»
Likes:
Cheerleading, Money, Boys, Chocolate, her bunny and her brother
»
Dislikes:
Anti Socials, being broke, being alone, sour things,
»
Phobias:
arachnophobia
»
Habits:
Twirling her hair, fiddling with her fingers
»
Personality:
Amanda is a world class bitch. She is only like that to Anti-social people and those who get on her nerves. But if you dig down deep enough and actually get to know her a little, she can be sort of nice. She has more feelings towards children and animals than she does for her only family. As bitchy as she can be though, she would never spread rumors about anyone. Even if she can't stand the person. She is always real with people and she doesn't lie to spare people's feelings. She has a tiny addiction to candy and she can be a little flirtatious, but she is honestly good at heart.
---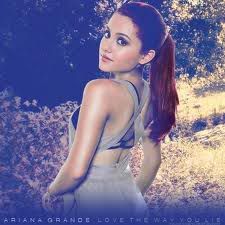 ♦ The Past ♦
» History: Anyone that knows Amanda, knows that her parents are rich. It always shows even if she hasn't told anyone. Even though she has practically told everyone. Her family wasn't picture perfect though. Her mom was an alcoholic and a workaholic. Her father was the same way except his drunken nights affect Amanda the most. He doesn't touch her in that way, but he has tried many times. She usually just gets a bruise or something that she could hide with makeup. Her brother has saved her many times before so she is semi-nice to him for a sister, but still mean.
Her relationship with her brother is strange. There will be some days when they are the best of friends and they go out together and there are other times when they want to kill each other. It may seem like a typical relationship, but when those two get into a fight they usually bring everyone else into it. They never fight at school though. Washing dirty linens in public is not cool. She doesn't have a relationship with her parents. The only thing that they share is a bank account. Other than that she pretends they aren't around.
» Family: Mom, Dad, Aaron
» Relationships: No one yet
» Secrets: She is a virgin: Almost everyone in the school thinks she has had sex.
**Her dad hits her and tries to abuse her**major one
» Password: Forever Moi
» Other: NOPE!