Lily Dawn Evans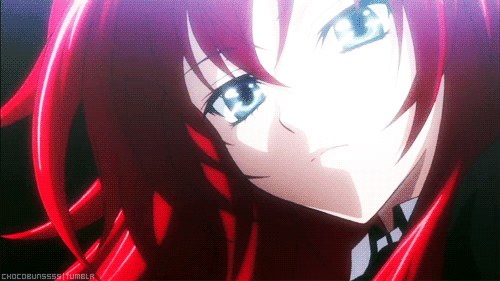 Name:
Lily Dawn Evans
Age:
16
Gender:
Female
Theme Song (Optional):
Skyfall
Personality:
As soon as you meet Lily, you either love her or hate her. She has an alarming amount of vitality, almost like a bottled miniature sun burning inside of her. Lily Evans has a happy-go-lucky type of attitude. She almost always has a smile on her strawberry pink lips, and is always the optimist among her friends, rarely seeing the glass half empty. She's also a bit of a scatterbrain and many of her friends say she'd lose her own head if it wasn't attached already and tease her about adding glue to keep it on for her.
She has a deep love for dancing, in particular ballet and ballroom, and gymnastics, the lot of it taken since she was only six years old, using these abilities in her fighting against the Sinner's Circus, but unfortunately, she's a bit clumbsy, which lands her into humorous situations. Her strategistic side is very helpful in battle, having become an excellent chess player over the years, beating her siblings soundly in the game.
Lily also has a deep love of horses, having two at the manor where she grew up, outside the city. A beautiful Arabian, black with white boots and a white star on his head she named Moonlight and a Lipizzan, a very special birthday gift from her parents named Starlight.
Appearance:
Lily Dawn Evans has flame bright red hair that falls to her waist, ending in the slightest curl, usually tucking it behind her ear when not put up in a braid or love-knot, which are her favorite styles, favoring it over just a simple ponytail. Occasionally, when she wishes to be serious, she'll place it in a bun style, sometimes braided, sometimes not. It just depends how much time she has.
She is rather short for a sixteen year old at five feet tall even, weighing around a hundred and fifteen pounds, making her thin, yet not bone-thin. Noteworthy for her pale ivory skin and sakura pink lips, she has high cheekbones, and a pointed heart shaped face, with perhaps just a touch of an aristocratic flair, and an adorable button shaped nose which has a patch of freckles on it in the shape of a fish.
Perhaps her most startling feature is her eyes. The almond shaped orbs appear on close inspection to be carved from living emeralds, and to enhance their beauty even more, gold flecks decorate the green irises.
Child Of Chastity
Side (Circus/Synchronicity):
Synchronicity
Role:
Chasity
History:
Why did you accept the contract? (Catalysts/Child only):
Who hadn't heard of the Sinner's Circus? Lily did her best to be as good as she could possibly be, but when the sinners killed one of her cousins, albiet he was a very greedy person, wanting everything for himself - that included loyalty from family ties, which she gave freely, even if something didn't sit right with Lily about him - she knew she had to do something. Then, something amazing and wonderful happened: she was chosen as one of the force that would fight against those creatures of darkness. . . and her clearest target was Greed. . .
Insignia (Sin/Virtue only):
[img]http://media.photobucket.com/user/Sun-has-failed_Moon-is-dead/media/11.jpg.html][IMG]http://i205.photobucket.com/albums/bb13/Sun-has-failed_Moon-is-dead/11.jpg[/img]
The White rose, which stands for purity.
Weapons/Abilities:
(If allowed, a fire caster, because fire purifies, if not, a sword/staff wielder. If not allowed, I'll remove the fire circle/magic related stuff.)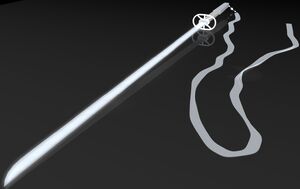 Her main weapon, the white rose blade, which can purify spirits. She wears it on her side, in its sheath.
Her secondary weapon, worn on her back, and used when she can't get to her sword, or as a defense when she's casting a spell.
A fiery circle that flares up around her feet as she's casting any magic. She can only do a few spells at a time, or it drains her stamina, leaving her weak and an easy target - and spells take up to a minute to cast, leaving her vunerable.
Trivia (Optional):
Greed killed her cousin Quinn.