You are a sketch. You were lovingly created by the hands of the Artist, and are living in the world of Illustratio, otherwise known as the Sketchbook.
The Artist feels much joy over the creations, who grow, and make romances, rivalries, and friendships with one another. Every one of the Sketches can talk to each other through dialogue boxes and move through the pages of the Sketchbook with ease, each page filled to the brim with details of urban cityscapes and soft watercolor scenery.
Then one day he drops his magic Pencil, and it falls into your world. Artist decides that he will allow the sketches to be the sketchers, and create their own creations. The Sketches decide to take turns with the Pencil. Will it be a tool of joy...or a weapon of destruction? You decide.
--
The Artist has decided to leave his creations alone and watch them develop day by day, although he will sometimes use the almighty death tool, the Eraser, to destroy any Sketch guilty of misbehaving or a crime worthy of capital punishment. He can even reach into the sketchbook and touch his creations, resulting in many handshakes between the Sketches and this almighty being. They eat and drink in soup kitchens created by the Artist.
CHARACTERS:
The Artist(OPEN)
Sketches(OPEN): The Artist is very talented, and each tiny figure in his massive Sketchbook is extremely detailed. Most are realistic, although some are anime or cartoon style. They can be human, humanoid, supernatural (vampire, demon, angel, etc), or anthro.
1.
2.
3.
4.
5.
6.
Character form:
Name:
Race:
Physical Description (include a pencil/pen sketch of the character if possible):
Age:
Personality:
Likes:
Dislikes:
Equipment and Abilities:
Date Created:
Historical Background:
Illustratio: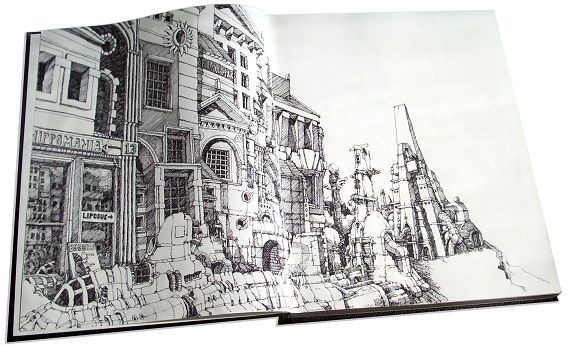 Taking place in...
There are no characters in this universe yet!
0 posts here • Page 1 of 1
0 posts here • Page 1 of 1
Arcs are bundles of posts that you can organize on your own. They're useful for telling a story that might span long periods of time or space.
There are no arcs in this roleplay.
There are no quests in this roleplay.
Here's the current leaderboard.
There are no groups in this roleplay!
Welcome home, Promethean. Here, you can manage your universe.
Arcs are bundles of posts from any location, allowing you to easily capture sub-plots which might be spread out across multiple locations.
You can create Quests with various rewards, encouraging your players to engage with specific plot lines.
Settings are the backdrop for the characters in your universe, giving meaning and context to their existence. By creating a number of well-written locations, you can organize your universe into areas and regions.
Navigation
While not required, locations can be organized onto a map. More information soon!
There are no groups in this roleplay!
There are no characters in this universe yet!
By creating Collectibles, you can reward your players with unique items that accentuate their character sheets.
Once an Item has been created, it can be spawned in the IC using /spawn Item Name (case-sensitive, as usual) — this can be followed with /take Item Name to retrieve the item into the current character's inventory.
Give your Universe life by adding a Mob, which are auto-replenishing NPCs your players can interact with. Useful for some quick hack-and-slash fun!
Mobs can be automated spawns, like rats and bats, or full-on NPCs complete with conversation menus. Use them to enhance your player experience!
Current Mobs
No mobs have been created yet.
Locations where Mobs and Items might appear.
You can schedule events for your players to create notifications and schedule times for everyone to plan around.
Add and remove other people from your Universe.
The Forge
Use your INK to craft new artifacts in Sketched: the world of Illustratio. Once created, Items cannot be changed, but they can be bought and sold in the marketplace.
Notable Items
No items have been created yet!
The Market
Buy, sell, and even craft your own items in this universe.
Market Data

Market conditions are unknown. Use caution when trading.

Quick Buy (Items Most Recently Listed for Sale)
There are no characters in this universe yet!
None
Discussions
Topics

Replies
Views

Last post
Most recent OOC posts in Sketched: the world of Illustratio
This looks great! I was wondering if I could reserve a character please?