Age:
17
Sexuality:
Straight
Height:
5' 7
Weight:
120 lbs
---
---
Appearance: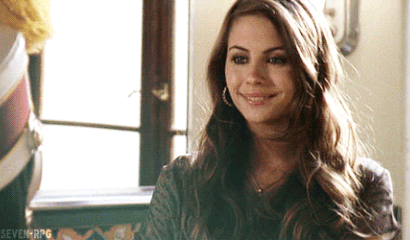 She has a slim figure with curves in all the right places.People would describe her green eyes as mesmerizing,though she herself finds them ordinary and boring.She has light brown hair which length extends to the middle of her back,and she usually wears it long and straight with just a hint of soft waves.She has a soft and blemish free olive skin just like her mother.Her face shape is best described as a cross between oval and heart shaped.
Tattoos:

Piercings:
She has these on both ears
---
---
Occupation:
Student
Personality:
Cadee is your typical rich girl: tempered and stubborn. She doesn't like to take orders from others and gets really moody if they order her to do something. Especially when her parent are the ones giving her orders she will do exactly the opposite, and make a big commotion to embarrass them. Underneath her strong and independent image may lie insecurity. Cadee tends to live a adventurous life and likes to be the center of attention. She is also very impulsive and usually does not think before she acts - or speak. Cadee loves the new and extraordinary, she despises dull, regular routines and if this is what she is faced with, she will simply create her own drama and excitement. This makes her prone to stir up a situation out of nowhere just for something to keep her vivacious temperament satisfied. If her friends are in trouble she will be there either to help them out or take the blame with them.
---
---
---
---
Likes:
Partying,
Alcohol,
Drugs,
Flirting,
Shopping.
Dislikes:
Her parents,
Rain,
School,
Bugs,
Family gatherings.
---
---
Family:
Father - Richard Leroy (CEO of Leroy Inc.)
Mother - Elizabeth (Mason) Leroy
Grandfather - Lionel Leroy
History:
Lionel Leroy came from a poor family so after finishing college he decided to founded Leroy Inc. The company was expanding rapidly and soon become one of the biggest company's with branches all over UK. Before he gave the seat of the CEO to his only son, Richard, he made sure that he married the daughter of biggest competitors, Elizabeth Mason. After the wedding the two companies merged. Over the first two years the company opened a few more branches in US and Europe. Cadee was born four years into their marriage, on the 5th of February. While Cadee was growing up her parent would do anything to keep her happy and satisfied, because even at young age she would throw tantrums until she got what she wanted. Be it a kitten, a pony or porcelain dolls from all over the world. The only thing she never got from her parents was a sister. She was angry at them. She was lonely, they were always away on business trips and all she wanted was someone who would play with her. But now she is older she is thankful that she is an only child.
As she became older she realized that her parents didn't love each other. That explained everything. Cadee discovered that both of her parents had lover of their own and most of the time the business trips weren't about business at all. At the age of fourteen she was thrown out of the private school she was attending because she got drunk and broke valuable school equipment and a couple of windows. Her parents didn't know how to deal with her and her constant school skipping after what she would always come home either drunk or high, sometimes even not going home. They took all of her money, her phone and made her go for consultations. When that didn't help either they gave up trying and left her alone to do as she pleases.
---
---