╔
╗
secretive || dreamer || intuitive || fears commitment || independent
[
hurricane || halsey
]
i'm a wanderess, i'm a one night stand, don't belong to no city, don't belong to no man

╚
╝
---
---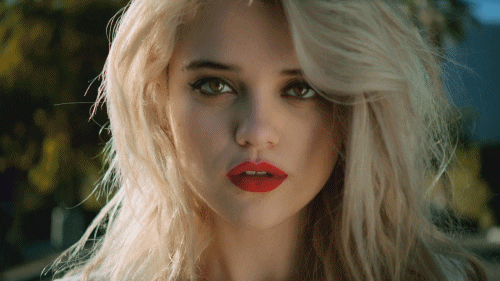 Full Name: Eleanor Maria Wallace
Nicknames: Ellie [preferred || used by everyone]
Wallace [dislikes || used by people who dislike her]
Age: 18
Sexual Orientation: Pansexual
Occupation: Student, also teaches horse riding lessons at the weekends
Religion: She doesn't identify with any one religion.
Heritage: American
Ethnicity: White
Birth Day: January 7th
Birth Sign: Capricorn
Home Town: Aberdeen, Scotland
Languages: English is her first language, but she speaks Russian, Spanish and Italian to high standards.
School Year: 12
Character Role: FC: Sky Ferreira
---
---
╔
╗
Brave || Unsentimental || Destructive || Artistic || Street Smart
[
oh no || bring me the horizon
]
i'm bigger than my body, i'm colder than this home
i'm meaner than my demons, i'm bigger than these bones

╚
╝
---
---
Family Members:
Ellie lives with her older brother and her mother. Her father serves in the military and is Ellie's soft spot. As independent and detached as she seems 99% of the time, a surprise visit from her father for her birthday reduced her to tears. Her brother is five years older than her. While they were growing up, he tried to look out for her and make sure she didn't get into trouble- but Ellie was far too headstrong for that. By the time she was 15, he'd accepted that and just tried to ensure she didn't get arrested or anything. She and her mother have a strange relationship- they may seem detached to many, but their relationship is actually incredibly strong. Her mother learned not to try and control Ellie, just as her brother is, and now just makes sure that her daughter doesn't get hurt.
Academic Career:
Ellie scraped passes in most of her GCSE's, with the exception of art, which she got an A in. Things haven't changed much- she turns in her homework and her assignments and she does enough to pass- but no more than that. She doesn't feel like she belongs in school, but she stays going to keep her parents happy. They've promised her that if she passes at least 4 A levels, they'll buy her her dream camera and let her study photography.
Future Plans:
She wants to study photography in a pretty campus and has already got several colleges that fit the bill picked.
Personality:
Most people are unsure what to make of Ellie. She seems friendly enough, even if a little cold and detached, but the rumours that follow her around aren't so friendly. Rumours of drug abuse, of being on the witness protection scheme, of having been convicted of a violent crime... If Ellie could be compared to a fictional character, it would have to be that of Jay Gatsby. People love to talk about her- but nobody really knows her. She's aware of most of these rumours, but doesn't view them worthy of her time or energy. Besides, people don't really believe her when she does tell them that they aren't true.

These rumours aren't helped by the fact that Ellie doesn't do commitment. Nobody would dare call her a slut or whore- that rumour of a previous conviction keeps that away- but everybody knows that the longest relationship Ellie has had lasted a month. One night stands are a common occurrence with her, and she's been known to disappear in the middle of the night when her partner has fallen asleep. Ellie is an enigma to everyone. Even to her family, to a certain extent.

Only one of those rumours is true. She's on methadone after a brief heroin addiction and overdose last year. Her parents covered it up by saying that her appendix burst- which wasn't a lie. Her appendix did have to be removed while she was in recovery, but the recovery was much more straightforward than her parents let on. She's been clean from everything except methadone and alcohol for nine months now, something she's proud of- but she's still ashamed of having to be on the methadone in the first place.

When Ellie gets stressed or upset, she gets destructive. Whether it's self-destructive or destruction of another kind, she needs to damage something. It's for this reason that so many of her relationships end abruptly- she gets paranoid that they're cheating or that they don't really love her, or she doubts herself, and she breaks off the relationship. She took up kick-boxing to try to deal with it.

However, the fact remains that Ellie is one of the warmest, most caring people you could ever meet if you break down her walls. She'd hate anybody to feel alone or like crap, and she always, always tries her best to make people feel better. She's gone through phases of depression, and she would hate anyone else to feel like that. The only reason she acts so cold and aloof is so nobody will get attached to her and so she won't get attached to anyone else. Her self esteem isn't the best, and she is constantly afraid that she will hurt someone or end up hurt. So she stays aloof and cold so she won't get hurt.
Fears:
Being abandoned is perhaps her biggest fear. She is also incredibly claustrophobic and while she can swim, large bodies of water frighten her.
Quirks:
She talks using her hands. She always, always has a camera with her, whether it's on her phone or her practically professional camera. She plays with her hair when her hands are idle.
Hobbies:
Ellie adores photography. If she could do only one thing in her life, it would be taking photos. She finds a strange sort of peace in it, and she enters a different frame of mind. She also loves horse riding, and teaches kids how to ride at the weekends. She likes to draw as well, but prefers photography.
Passions:
Photography is Ellie's biggest passion. She feels like her hands were made to hold a camera, like she's only truly whole when she's taking photos. She has no preference, loving to take photos of both people and inanimate objects. She always has a camera with her, just in case she spots a perfect photograph opportunity.
Bad Habits:
Chewing the lids of her pens, daydreaming, one night stands
Guilty Pleasures:
Kids movies. She loves kids movies, and they can often make her cry more than a romance movie where somebody dies. She frequently goes to see the newest releases by herself, and doesn't care what anyone thinks.
Likes:
Movies, photography, her independence, animals, horses, freedom, the countryside, unfamiliar cities, the 1920's aesthetic, drawing, 80's rock, subtle perfume, eyeliner
Dislikes:
Being abandoned, stress, rap, the feeling of being stoned, large bodies of water, sweet perfumes, sticky lipgloss, feeling forced to do something, the sensation of falling, horror movies
---
---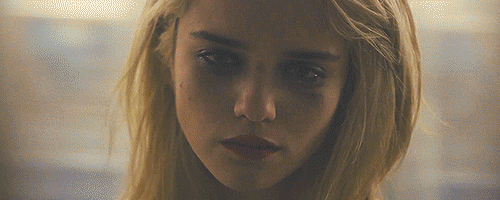 ╔
╗
╚
╝
---
---
Face Claim :
Sky Ferreira
Height: 5'6"
Weight / Build : She's a slender build and a healthy weight for her height and build. Her figure is an hourglass, but her curves are small.
Hair Colour: White-blonde
Eye Colour: Brown
Other: Both ear lobes are pierced, but they're the only piercings she has.
---
---
╔
╗
passionate || confrontational || determined || honest ||
[
while we're young || marianas trench
]
love how you hate yourself sometimes, because goddamn, at least there's still something to hate

╚
╝
---
---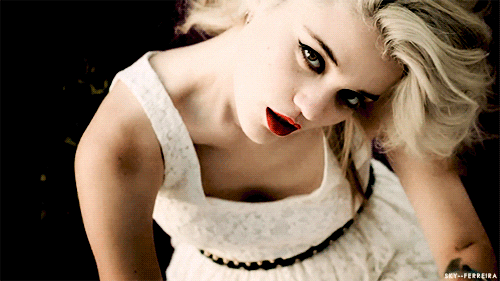 History:
Ellie was born on the 7th of January, on one of the stormiest days either of her parents can remember. They often joked about Ellie being born of the storm, about her being some sort of mythical creature instead of a human being- and indeed, 4 year old Ellie went through a phase where she really thought she could control the weather. Ellie was a happy child- but she was never popular. She always had a few friends, but was never part of the popular crowd. Some of her old friends like to recall the first time a boy asked her out. Ellie was genuinely shocked and confused that somebody found her attractive.

However, this turned out to be a joke, and many believe that is when she first started growing even colder and more aloof. When boys asked her out, she'd tell them where to go. Her father joining the army when she was 12 didn't help much, and often only disrupted her. For two years, she turned down every person who asked her out, not wanting to get involved. She started dating when she was 14, but her relationships never lasted long. She was always the one to break them off.

That changed, however, when she was 16. She was going through a stressful time, having just had an argument with one of her best friends, and her father's imminent return to service. She was even more aloof and closed off than usual, and her boyfriend broke up with her, unable to deal with the mixed signals she was sending off. This resulted in Ellie running away for 24 hours. She only went as far as the next town, where she stayed in a hostel overnight and then phoned her mother the next morning, saying she was on her way home. She told her mother everything that had happened and everything that she was feeling, and agreed to go see a psychiatrist to help her deal with it.

She started her one-night stands at the age of sixteen, wanting a release but not wanting to date. It was this point that the rumours started to fly about her- but by that point, she'd stopped caring. She took up kickboxing to help her deal with stress and her self-destructive urges and found it good. Her parents hoped it would be a way for her to make friends- but Ellie wasn't there to make friends. She was there for one reason.

However, that didn't stop her from trying drugs when she was 17. She quickly became addicted to heroin, but then ended up overdosing and being sent to rehab. She was ashamed of her addiction, and that helped her recover. She wanted to wean herself off of the methadone as soon as possible as well, but her doctors agreed that she should stay on a steady dose for a certain period of time, before slowly reducing it down. She's now starting to reduce her dose, but is frustrated at how long it's taking.

Recently, she's also been having a recurring nightmare where everyone she loves dies, and she's terrified that it's going to come true. As soon as she finishes one Skype call with her dad, she's waiting for the next, terrified something will happen in the meantime. She knows she should talk to someone about it, but doesn't know how. This anxiety is screwing with her eating habits. One day, she can forget to eat anything except lunch at school, and another, she's binging on junk food. She's concerned that these may become habits, but again, doesn't know how to bring it up.