Partner:
Talyera Asimov
Gender:

Male


Age:

17


Height:

6'


Weight:

200 lbs


Hair:

Long, Black, and in a ponytail


Complexion:

Dark Tan


Country of Origin:

Lorthus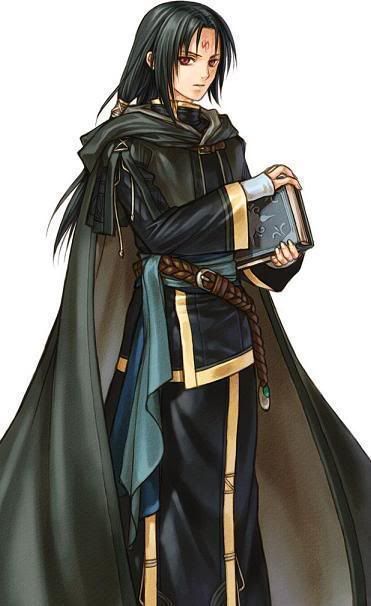 Relationships:
TBA
Characteristics and Traits:
Altan is both tall and muscular, with long legs and broad shoulders. He has an awkward appearance despite his muscle, proving he is not yet a fully mature adult. He often trips over his long legs and large feet, but as a single-minded perfectionist he refuses to give up on anything until he thinks it's perfect. If he isn't satisfied with his progress in a task, he will forget to take care of his own needs, until he passes out. This has rarely happened in his training, though. Altan also seems to lack a sense of humor or know how to laugh. Because he is sensitive to cold, he usually wears multiple layers of clothing when not training, and clips his Skyguard seal to the collar of his outermost layer. He is proud of his identity in the Skyguard, and feels it is his only identity that matters.
Abilities and Talents:
Like his partner, Altan has a strong and active mind, but it is usually occupied with focusing and strengthening his skills in magic and aerial combat. He enjoys talking strategy with his partner, but studies psychology and history, particularly dragon/sentinel history, in his own time.
Magic:
Confusion:
A protective spell to help his partner and later his team when the odds are stacking against them. An example of when it's used would be fighting multiple opponents from different angles or when significantly outnumbered. He could give a low whistle or hum, which would confuse the opponents and set them against each other. This would reduce the number his team was against. He has little practice with this spell and is just as likely to set the entire field into chaos including his own side, as it requires precision to work.
Dragonshield:
This is a spell to boost defense of his allies and is frightening to witness, as he shoots a ball of lightning into the air above them where sparks appear to strike his own people, but the sparks do not harm them. He has mastered this enough that it is almost second nature to use on his partner who is no longer afraid of it.
Meteor storm:
This is a multi-attack spell Altan can use in both human and dragon form, but it is stronger in his larger form. In human form, he cups his hands together to charge up three to five small fireballs that he then releases in quick succession. In dragon form, he uses his aura to heat the air under his wings and releases up to ten large fireballs. To avoid risk of harming civilians, it's best to use dragon form meteor storm far outside of cities.
Lightning strike:
This is a more targeted electric blast, a single stream of electricity that can strike either a single enemy or sweep over to wipe out multiples. He can also use it in human form with just his right hand. This spell requires a constant stream of mana to sustain.
Invigorate:
Altan's unique healing spell that can also recharge a limited amount of mana while healing wounds, but he can only use it on other people. Essentially, he's transferring some of his own energy into the other person. He will most likely only use it if there was no other alternative.
Dragon Form:
A large golden dragon with a long neck and two straight white horns above his eyes. His muscular body is also covered by interlocking golden scales that are stronger than human plate armor but let his body be more flexible, though he's not the most agile in his dragon form. As a dragon, Altan would be a middle to heavyweight fighter.
Dragon Abilities:
Altan's breath weapon is electricity, usually shot in short bursts to do more damage with less effort. Even though he has a strong aura and high mana reserve, he is unwilling to take the risk of using it up too quickly.