Cassadin Hawke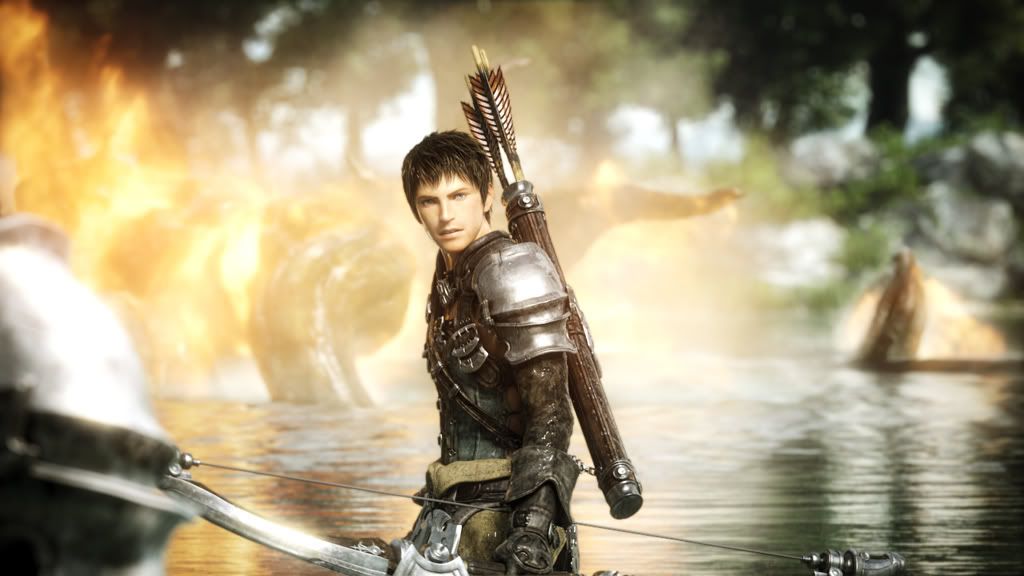 Basic Info
Name:
Cassadin Hawke, though people often call him "Cass".
Race:
Nord
Age:
23
Gender:
Male
Personality
Cass is known for his mischievous ways, and can't help pulling pranks and joking around. He is sarcastic and witty, always cracking jokes at inappropriate times. Dispite this, however, he is kind and caring, always giving coin to the beggar children and helping out in any way he can. The Mentor has taught him discipline, justice and self-control.
Equipment
Cassadin wears leather armor, with fur lining on the neck and hood, steel pauldrons and steel bracers, as well as leather gloves and fur boots. For weapons, Cassadin mainly uses his enchanted bow, named "Pagonia", that has frost and fire enchantments. He also has a dagger and can use basic enchantment magic.
Abilities
Although Cass isn't great at hand-to-hand, or blade-to-blade, he is an incredible archer, being a great far-range shot, as well as a mid-range expert, able to perform in the middle of the battlefield, under high-stress situations.
History
Cass is a bastard son of a noble, who abaondoned his mother before he was born. Growing up, his family was extremely poor, and he had to steal to survive. He stole jewelry at the market to sell, bread from the bakers, clothing, ale and much more. He even learned pick pocketing, and after much practice, he was able to pick pocket rich men and women in the market just by bumping into them at the right moment. When he was 14, his mother became ill, and without the money to seek medical treatment, he was out of options. He learned of his father, and sought him out for financial support. Cass spent a year tracking the man down, and ended up in Whiterun, were he finally found his father.
At first, the man denied that he was even related to Cass, but after the boy pestered him and demanded recognition, his father finally acknowledged that Cassadin was his son. Expecting money, and, finally, a father figure, Cass was extremely upset when the man denied him both, saying that, instead of a secret romantic paramour like he expected, his mother at the time was nothing more than a prostitute, and he had never loved her, nor would he spare her son any coin. Cassadin, furious, cut the man down, stealing his money and leaving him on death's door in the woods. As he was leaving, he felt a small pang of remorse, and decided to drag the man to the clinic and left.
When he returned, he was able to buy treatment for hs mother, but, the disease was uncureable, and woud require much more money in the long run. After a while, he had visited all the wrong places, and talked to all the wrong people, and ended up in a Skooma outfit, creating, and selling the drug to any who had the coin. His job was to deliver the drug, and collect payment from the customers, especially those who neglected to pay. After a while, Casssadin became addicted to the drug himself, and ended up spending all the money that wasn't used for his mother just to get high. The drug turned him into a different person, and he was no longer the kind, caring young man who would do anything for his mother. Instead, he was cruel and thuggish, that is, until he met the Mentor.
They met at a bar. Cassadin, high out of his mind went for a drink, and bumped into the Mentor, who was there visiting some old friends. His spilled his drink, and started a fight with the man, and promptly was beaten senseless. Afterwords, the Mentor dropped him off at the clinic, and visited him in the morning. He asked Cass his story, as he was curious how such a young man would be involved with Skooma. He told the Mentor his tale, and they quickly bonded, the Mentor enjoying Cassadin's non-high company, and the Mentor told him to meet him in the fields the next day, as he had a proposition for the boy. The next day, they went and Cassadin demonstrated his abilities in Archery. The Mentor offered him a position in his band of Sellswords, in exchange for providing care for his mother, and taking him in. The only condition was that Cassadin never touch a Skooma pipe again. He kept that promise, and the master kept his. Nowadays, Cassadin is still working with the Mentor and the Sellswords, although recently, his mother passed away. He took it surprisingly well, as he was now at peace with himself, and his mother, only having good memories of the latter. Since the Mentor's disappearance however, his cravings for Skooma have become stronger and stronger, and he is determined to find the man before he returns to the dark place he was once in.
OOC
These questions will let me know a little more about you as a player.
What experience do you have with the Elder Scrolls universe?:
I have played Oblivion, but not much of Skyrim, so forgive me if I'm a bit unfamiliar with the towns and such.
How often do you get online?:
Usually once or twice a day, but sometimes I miss a day or two.
How often can we expect you to be able to post?:
Probably once or twice every day or two, but I may have to take a couple days off soon, as I am starting exams.
Password:
Fus Ro Dah!