---
---
Age:
26
Gender:
Female
Race:
Bosmer (Wood elf)
Racial Perks:
50% resistance to disease and poison
Combatant's Skills:
Bow wielder, dagger executionist, animal tamer, School of restoration (Healing only)
Combatant's Weaknesses:
Fire/Ice elements, weak in close combat.
Combatant's Talents:
Nimble bodied (fast with higher stamina), Camouflage (Woodland and forests can hide her), Eagle eye (Good eye sight for long ranged combat and stealth take downs.)
Skin Tone:
Milky chocolate, tanned.
Skin features:
Tribal tattoos on her face. (See picture)
Eye color:
Chocolate brown
Height:
6'6 foot
Personality:
She very connected to nature, choosing to stay within the woods of Skyrim so her manner to 'city folk' is limited and cold less it is for some business to gain coin, like selling of surplus of animal meat she does not need, though does not like the cities much she in fact has a silver tongue and gains more gold with her compliments and 'sweetness'.
Equipment:
Bow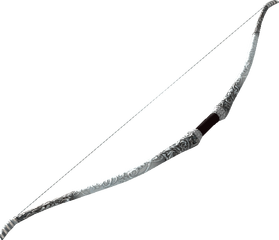 Steel Arrows
Steel Dagger
History:
Alice despite her Bosmer inheritance was in fact born and raised in Skyrim, in Whiterun as a youngster but when the war came to Skyrim her parents left to fight for the empire, leaving her to fend for herself. It has been 12 years since she last saw their faces and war being the main reason she hates cities because it is everywhere she has lived within the woodland area near Bleak Falls Barrow and Riverwood, gaining coin by selling off fresh meat and herbs to them. They welcome her and most of the time which her to stay but let her go as it is her was or no way, she is a stubborn and detached Bosmer over time animals came to see her as their own even feral beasts and will often be found with a furry companion.