---
---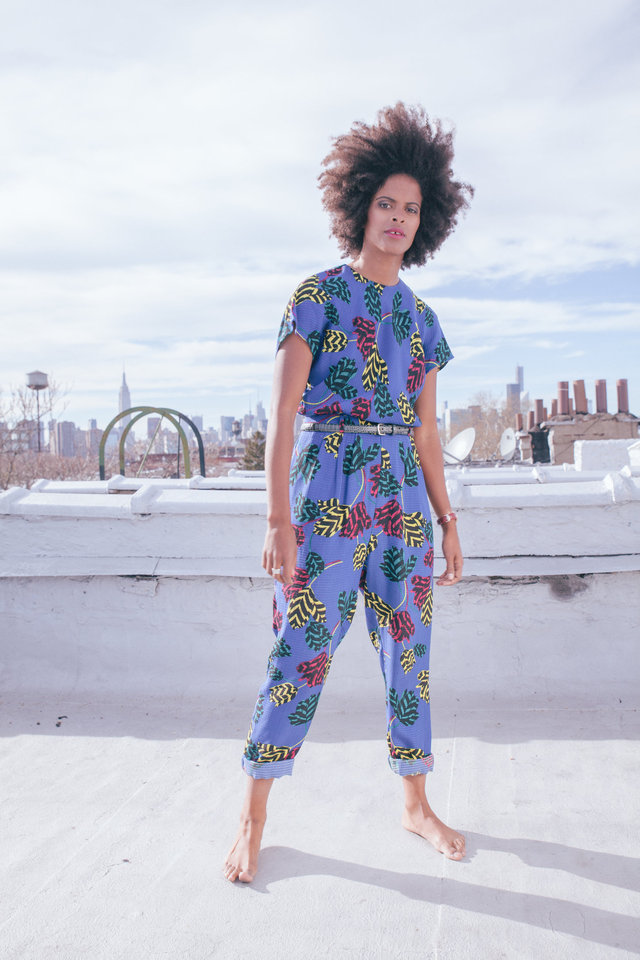 ---
---



[Name]


Dakota Coleman


[Alias]


Edana


[Species]


altered human


[Gender]


Female


[Sexuality]


Homosexual


[Hometown]


Brooklyn, New York


[Faceclaim]


Leigh Anne Pinnock





[Backstory]


She grew up without a mother figure in her life; only a sister and her father.
Her childhood was fairly normal until she was 15. She had always had a short temper, but one day it went much too far and her alteration unlocked. She had no control over it and while having an argument with her sister she caught fire, and her body was encased in flames. She was unable to control it and set fire to the house, killing her sister and burning the house down. Her father came home to his dead daughter and ashes; Dakota had run away. His whereabouts and status are unknown. Dakota dropped out of school and lived on the streets for a good two years before she finally secured a poor-paying job working the food stand at a small baseball stadium. It was here she met her current girlfriend, Isuel.
When she was 18, she received contact from Roxanne Veeta, claiming to be from a government agency that specialised in altered humans, the AHA. From there she met her team and now lives with them just off location along with their supervisor. She is well known among the agency as well as the general public as Blaze, a codename chosen by herself. She has since become a sort of icon for the agency, when general government think of the AHA, Dakota's face is usually what pops up in their mind.




[Personality]


Dakota has never been the most positive person, but after the events that activated her alteration she's practically never happy. When speaking she's mostly curt and straight to the point; but still has a sense of humour, though she usually only uses it for witty insults thrown at people. Her temper is very short: a side affect of her mutation. This short temper doesn't mix well with the lack of control she has over her power. In most group conversations she remains quiet and keeps to herself unless she has something important to say. Even when in a one-on-one conversation she hardly speaks and avoids them if she can. Although she's not like this so much with people she knows and trusts completely; there's only a few people she trusts this much. She's too afraid to get close to people for fear of hurting them. When she does get close to a person and lets loose she turns into a massive dork. She's immature and will laugh any time someone says "duty", and likes relating anything she can to sex. She'll make stupid faces while standing behind someone making an important announcement and has no regard for the feelings of the government people that visit the AHA, she refuses to respect them until they respect her, as a black gay woman.




[Appearance]


The first and most noticeable feature Dakota possesses is her hair. A big afro that defies all known laws of gravity, usually styled back into a puff of left to it's own devices, but sometimes straightened or put into a protective style. She's fairly short, around 5'3", but if you ask her she's 5'4". She's slim and fit, and describes her own butt as "the best you'll see on a skinny bitch". She jogs everyday and works out at a gym once a week, but she could beat you in a fight even if she didn't. Her skin is a soft light brown and her face quite often has a small sprinkling of red spots on her chin, but has more noticeable freckles littering her face, and they're easy to spot if she's not wearing makeup.




[Powers]




Pyrokenesis

: Dakota is able to create and control fire. She can either control already existing fire or create her own. This creation of fire appears like her limbs are catching fire, and most often comes from her hands or arms. This fire's temperature can be altered but this is not a skill she is mastered.


Shapeshifting

: If she generates enough fire the spans across her body Dakota can shape-shift into what appears to be a burning coal, though she is still in her same shape and can still move freely. This form is very dangerous as she is not in control of what happens while in it; almost like a completely different person.




Temperature Control:

She has mild control over temperature and can make things hotter at will. She can either heat a room, a person, an area or a certain object.


Heat Resistance:

Dakota cannot be hurt or affected by fire or heat, including her own.


Enhanced strength

: She has enhanced strength to some degree. She is slightly stronger than a very well trained bodybuilder or weightlifter


Enhanced Healing rate:

Her healing rate is significantly faster than that of the average human, but quite slow compared to that of other altered humans. For example, a correctly treated broken arm would take a week as opposed to the six weeks it takes for a human to heal.