---
---
---
---



[Name]


Emmilia Landwood


[Alias]


Pink Streak


[Species]


Altered human


[Gender]


Female


[Sexuality]


Pansexual


[Hometown]


Los Angeles, California


[Faceclaim]


Scarlett Leithold





[Backstory]


From a young age Emmilia was very quick-thinking and witty. She picked up on things extremely fast and was a good learner. But it soon came to her mother's attention that she was hyperactive and had a short attention spa, more than that of the average child. She was diagnosed with ADHD (a side affect of her powers) and struggled with it a lot, she accidentally let it slip at school, and the children began to bully her relentlessly, and despite her intelligence, her grades began to slip, and she became reckless and rebelled against her parents. She smoked weed (still does, casually) and started breaking into places and causing trouble with the only people who didn't make fun of her. These people, by the way, were the WORST type of people. Once, when she was 15, while they were hanging out in a run down and overgrown park, all high as hell, they were busted by the cops. Obviously, she got up to run, but much to everyones (including her) surprise, she accelerated to unimaginable speeds, and was back home in seconds, still high, and confused as hell. She thought it was some sort of weird hallucination, so she went to sleep. But it happened again and again. She quickly realised that it was no hallucination, she had powers. She used these powers mostly to her advantage, but soon began using them to help others. She was a sort of masked vigilante, and a bit of a Robin Hood figure, stealing things from the rich and greedy, and giving to those who really needed it. When she was 18, she was contacted by a government agency, the AHA, who requested that she consider employment with them, giving her a job and making her work as a robin hood legal. She took this opportunity and quickly became one of their best and most elite field agents, and is known to the public by her codename: Pink Streak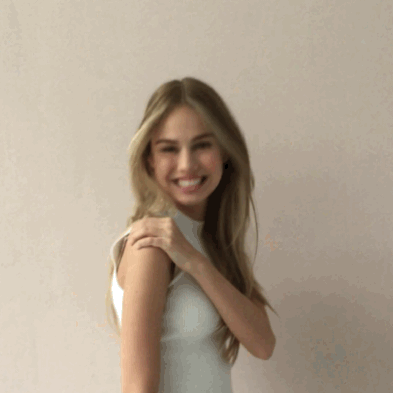 [Personality]


Simply put, Emmilia is one of the friendliest people you'd ever meet, the problem is that she doesn't have a filter between her brain and her mouth, so whatever she thinks of you, she'll say. Which is unfortunate, she has a stark lack of friends because of it, but she doesn't mind, the few close friends she does share love her regardless. She generally keeps a positive attitude, but likes to consider herself "sassy", she doesn't like to be too serious and because of this, people see her as a beam of happiness during dark times; especially the people who's life she's saved, she's particularly popular in Los Angeles, where she grew up and constantly visits for missions. In fact, one of her conditions as an agent was that if there was any problem in Los Angeles, she is to be notified immediately because she cares so much about the place.



[Appearance]


First and foremost, Emmilia's shoulder length hair is naturally the bright blonde colour it is, and she won't let anyone forget it. It's almost always full of volume and styled to some degree, whether straightened or curled, or it's in two braids and otherwise left alone. She's quite short, around 5'4", and has a slim and well excercised body, but manages to fit a lot of attitude in such a small space. Her style is very "white girl with 10k followers on instagram" (in her own words), and mostly includes crop tops, skater skirts, white jeans, and generally whatever in fashion on the internet. Her skin is naturally smooth and clear, as well as naturally tanned due to living in the sun most of her life. She has bright blue eyes and likes to wear makeup on a daily basis, but never anything too heavy or full faced, it makes her feel gross.




[Powers]




Superspeed

She has to ability to travel at speeds faster than regular human perception, but not quite as fast as light. From her perspective, things appear to be almost frozen.


Extreme Healing Rate

: She is able to heal at a very fast rate, so much that if she had a gash on her arm it would heal within a matter of minutes.




Enhanced Anatomy:

a few of her features have been enhanced to be able to tolerate movement at such high speeds.


Time Travel:

In very rare and unlikely cases, Emmilia has to ability to travel back in time if she moves fast enough.


Slowed Aging

: Her alteration slows down the rate that her body ages, it is normal until 18 but past then it slows down and by the time she's 40, she'll still look 20


Enhanced Strength:

Her strength is much more than that of the average human, without having to work out.