---
---
---
---



[Name]


Lucas


[Species]


Altered human


[Gender]


Male


[Sexuality]


Heterosexual


[Hometown]


San Juan, Puerto Rico


[Faceclaim]


Anthony Ramos





[Backstory]


Lucas had a fairly standard childhood, if you don't count him having unlocked his powers at the mere age of 4. It was hell for his parents, who had to deal with a child randomly disappearing and popping up somewhere else while also dealing with their jobs. In school he excelled, despite the low budget school, using his powers to his own advantage. He was an only child and didn't have many friends, he came off as rude and stalker-ish because of how much he knew about people. His family moved from his hometown to New York just before he started high school, it was hard for him, being considered a FOB immigrant and speaking very little english. He grew up experiencing some casual (and more explicit) racism. As his understanding of english grew and his accent faded he learned some words his parents would rather not have him know. He began to excel in school again and was placed in advanced placement classes. When he was 20 he was contact by the AHA, and instead of becoming a field agent like they would've liked, he instead worked in the offices, searching for cases and supporting field teams. When he was 23, he was assigned to an entirely new team and he grew extremely close to them, despite a rough start.




[Personality]


Lucas is the perfect example of an annoying nerd type, but in a much more loveable way. He know everything about everyone (thats why his hair is so big, it's full of secrets). If there's something he wants to know all he has to do is look. He's very kind, though. Considerate and understanding, a good listener. He has a serious drinking problem and has had one for several years, it stemmed from a recreational thing but something worse as he gained problems. His work and friends have no idea that this is a problem, and he would prefer to keep it that way. Once drunk, he has a tendency to get in bar fights over little things. He most often wins them, but finds himself with a few lasting injuries. He can easily pass it off a work injury but some of them are far too suspicious. As a result of childhood bullies he's still extremely insecure about his accent and intellect, as well as his appearance.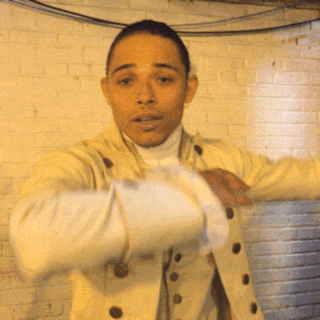 [Appearance]


The first thing you'd notice about Lucas is the freckles scattered across his face and all over his body. He's insecure about them even though every tells him its his best feature. He's fairly tall, he hasn't measured himself but he's sure he's 6ft. His shoulder length curly hair is usually tied back into a bun or ponytail but when its down it's quite unruly. He's quite attractive, and has a well built body, he works out three times a week.




[Powers]




Teleportation

He has the ability to teleport from one place to another within a split second, any distance, any place, but only if he's been there before.


Information Acquiring

: He can acquire information about anything just by looking at it if he so chooses.