DELILAH BLANC
---
---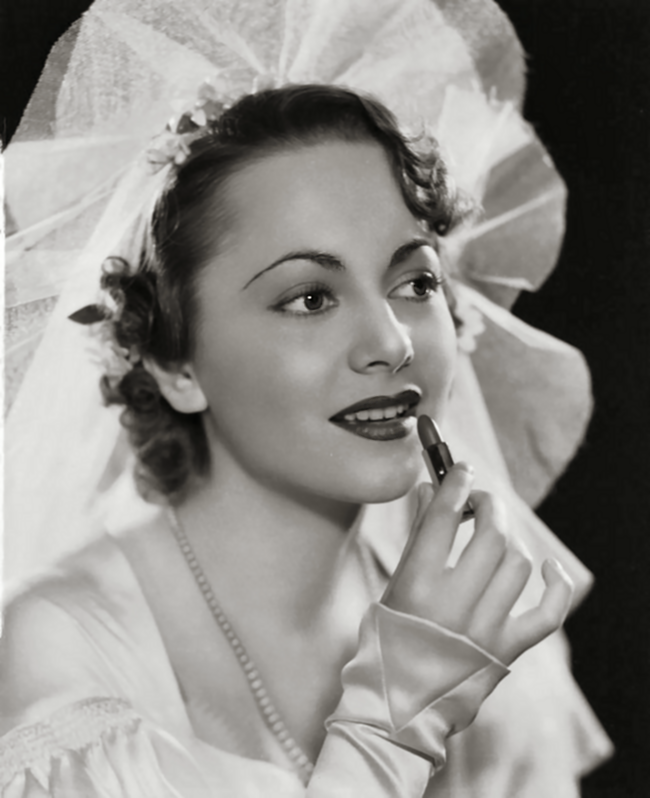 Face Claim: Olivia de Havilland
---
---
❝ The Basic Facts ❞
---
---
| Name |
Delilah Celene Blanc
| Gender |
Female
| Age |
22
| Occupation |
Stage Performer
| Sexuality |
Heterosexual
| Nationality |
French
| Ethnicity |
French
---
---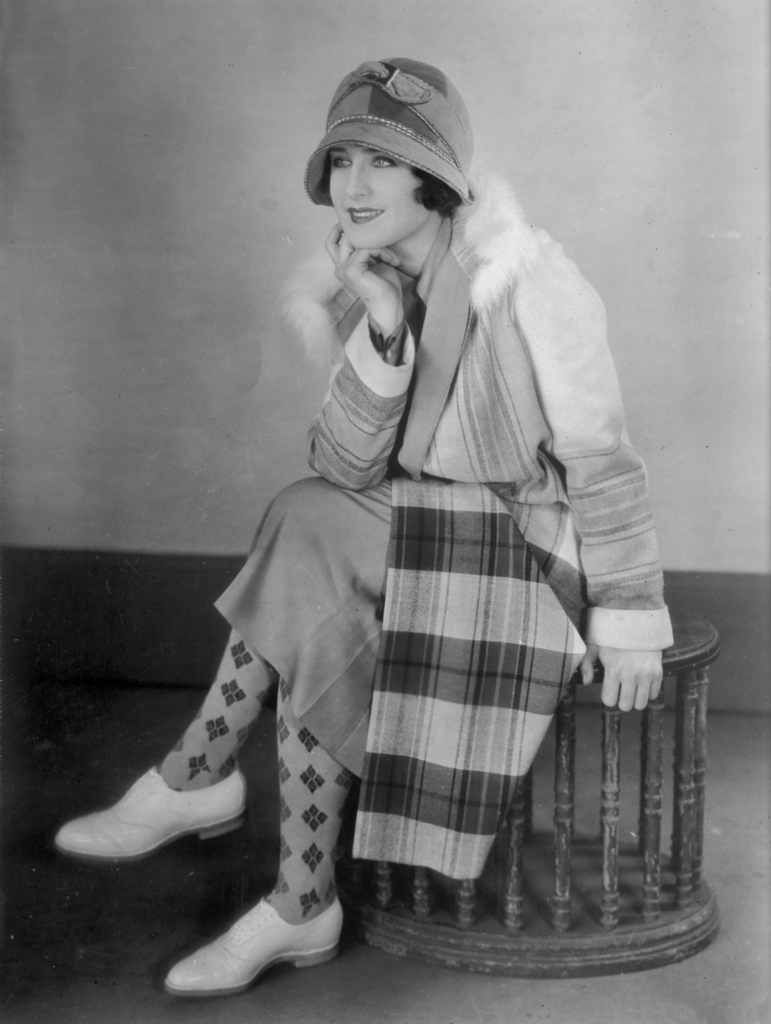 Face Claim: Norma Shearer
---
---
❝ Appearance ❞
---
---
Delilah is taller than the average person with a large, curved body. She has dark brown hair that she curls stylishly into a bun. Usually she pins it behind her ears, but when she performs, she lets it hang over her eye. She's always smiling with cheerful brown eyes and a bright red smile. She has light skin that is always wearing heavy makeup: dark eye-shadow, rosy cheeks, and red lips.
Her dresses are far more exciting. She often wears form-fitting pale dresses or bright skirts cut above the knee and covered in frills. She also covers herself from head-to-toe in accessories. Shawls, earrings, gloves, necklaces, anything that she can buy she will wear, especially if it is miss-matched. Her clothing is always patterned and she loves mixing styles to create odd combinations. She also adores hats.
---
---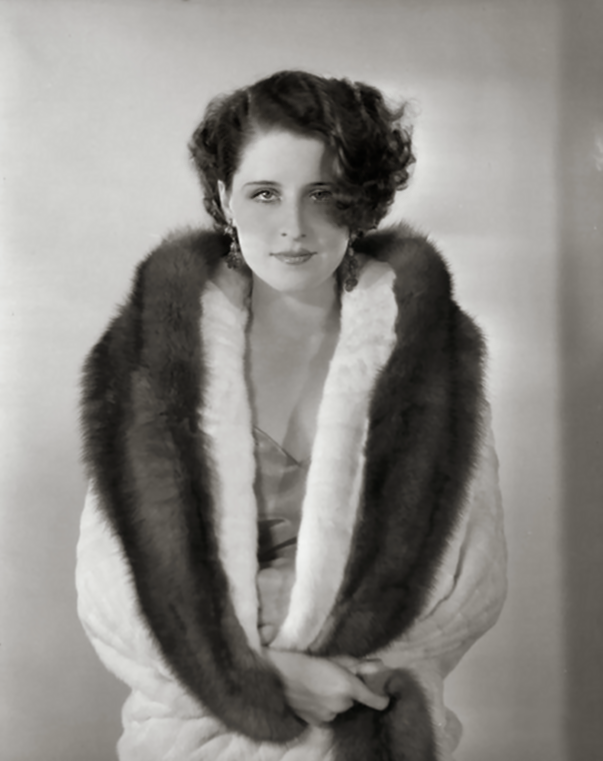 ---
---
❝ Personality ❞
---
---
Delilah is up-beat, energetic, and very enthusiastic. She loves meeting new people and is always out and about. She can never sit still for too long. She's very optimistic and is always smiling. She also likes things clean and neat, especially her skirts and random paintings on the wall. A habit of hers is to straighten picture frames whenever they are crooked. Her dream is to be the biggest star in all of France and her greatest fear is being forgotten.

Delilah loves to sing, dance, and anything to do with the stage. She's spent her whole life in a theatre and it's her passion to perform. She loves being involved with other people's lives and is very charismatic and outgoing. She'll do anything to be remember—in a good way—by anyone and she loves being the center of attention. She is also very proud of herself and her achievements. She knows how she looks and doesn't need anyone to remind her.
---
---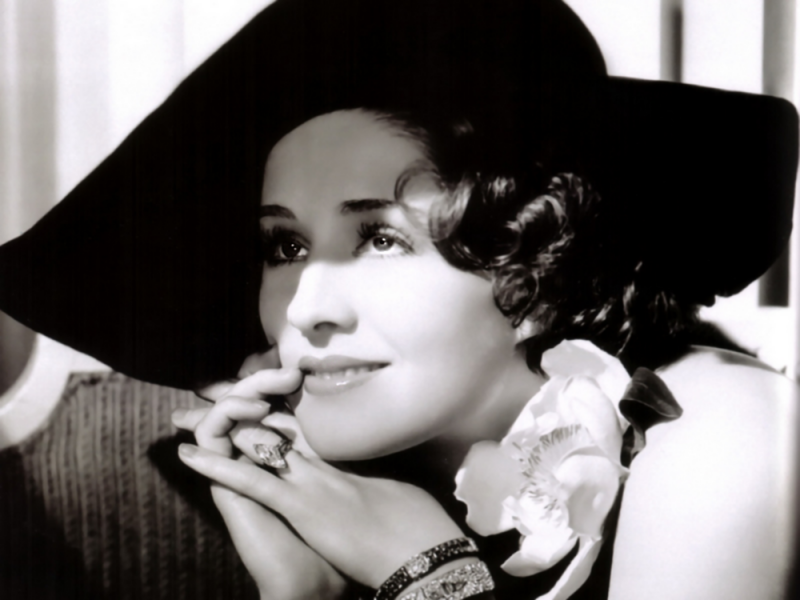 ---
---
❝ History ❞
---
---
Delilah was born in France but moved to London when she was eight. She currently lives in the same city with both her parents, her three younger sisters and one older brother at her parents' club, the Fickle Friend. She and her sisters often perform at the club with their brother acting as part time musician, bar-tender, and bouncer. She also once had a beau who was a patron that frequently visited the club. That relationship ended when he became an unwanted guest and he was thrown out of the club forcefully.

Delilah's reason for travelling from Nottingham to London is that she was coming from travelling to Sheffield, where she went to perform at a nightclub.

| Family |
Father: Auguste Elliot Blanc | 43 | Alive
Mother: Simone Delilah Blanc | 39 | Alive
Sister: Claire Eloise Blanc | 20| Alive
Sister: Abelle Dominique Blanc | 19 | Alive
Sister: Edith Madeleine Blanc | 17 | Alive
Brother: Basile Auben Blanc | 24 | Alive