Age: 27
Occupation: Lawyer
Sexuality: Heterosexual
Nationality: American
_______________________________________________________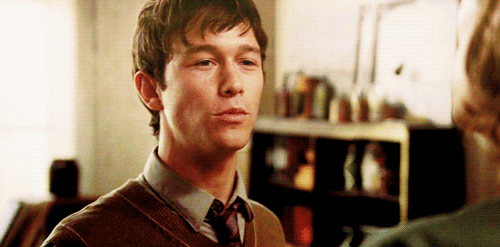 Appearance: Jackson stands at exactly 72 inches (6 feet) tall. He does not slouch, but when he is frustrated he tends to slouch a bit. He has hazel eyes and dark brown hair. He slicks it up to make himself look presentable. Besides his hair, he always wears a sweater vest or either a nice suit. With that he wears matching shoes. When he is working he always wears a suit. He has long legs so his torso his somewhat short. Underneath the clothing he is working on a six pack. He hits the weights several times a week to stay in shape.
When in public, Jackson tries to keep cool by having a relaxed posture when standing and walking. He does not tense up, but he doesn't slouch. He tries to be presentable since he is a lawyer, but he doesn't want to seem up tight like his dad was.
________________________________________________________
Personality: Jackson has never been one to except failure. In his life he has pulled out all the stops in law school and even though the odds were against him, he passed and became a lawyer. This just goes to show that Jackson does not play around. Well in a professional playground he doesn't play around, but when it comes to women though... he has quite a time. Jackson is a big fan of the women and he also enjoys sex, but he keeps it classy and tries not to bang every woman in sight like a scoundrel.
Jackson is one for a good game of poker. He usually always wins, but there is always the risk of getting caught when he cheats almost every time he plays. This makes him an excellent lawyer. After a long day of cheating the system, Jackson likes to have a drink. He is an occasional drinker. But most of the time he spends drinking is at the speakeasies since he can't get liquor into his home because his neighbor is a police officer. That doesn't stop him from going out and drinking though. But when he needs to get away from it all, Jackson goes to a little jazz club and listens to the artists on stage. He considers himself a big fan of jazz.
He has tried to settle down once in his life, but that turned out to be a disaster and led to him being lonely. Now Jackson just sticks to loose women and tries to just have a few dates and end it. He doesn't feel good about it, but it means he can explore more women than any married man. He plans to have more adventures on the train if you know what he means.
_______________________________________________________
History: Jackson was born on a cold January night in up state New York. He was born to two loving parents and an older brother. Jackson's childhood was normal to say the least, if you count his father being a drunk cheater a part of a normal life. It was true. His father would drink constantly when he came home from work. Sometimes he didn't come straight home. Sometimes he would come home from another woman's home. Jackson's mother was not happy to learn the news the hard way when she walked in on her husband and a hooker in her own bedroom. After that incident she tried to divorce her husband, but this lead to abuse. Jackson witnessed this abuse almost every night. When he father finally put down his last drink he would proceed to find his wife and try to beat her senseless. After a while, she got sick of the constant physical and verbal abuse. She contacted a hit man to murder her husband and make it seem like an accident. Jackson overheard a conversation about that, but he kept his mouth shut. After his father's death, Jackson tried to just ignore the situation as a whole. He lived as if he never met his father.
Several years later Jackson's brother was enlisted in the U.S. Army during World War One. Jackson grew up with his brother protecting him and to see his brother go was a travesty. He knew he would come back, but it would be a few years. Sadly, that day of return never came for his brother. Jackson had to live with yet another death in the family. This happened while he was attending law school. This caused Jackson's grades to plummet and he almost flunked out, but he didn't want that to happen. He didn't want to end up like a drunkard like his father. He kept studying and brought his grades up and came out on top. He joined a law firm, and before he knew it, Jackson was one of the top lawyers in New York. This is what led him to the train. Jackson received a message from overseas about a very serious murder trial. Jackson decided to take the opportunity. He took a boat all the way over the United Kingdom. He stopped off in Nottingham because he found out some relatives lived there. After a few day visit with his lovely relatives, Jackson decided to board a train going into London. This is where Jackson's real journey begins.