Name: Ellena Ravie, Ellie or Ell for short
Age: 16, born August 21
Sex: Female
Height: 5 foot 2 inches
Weight: 107 pounds
Description: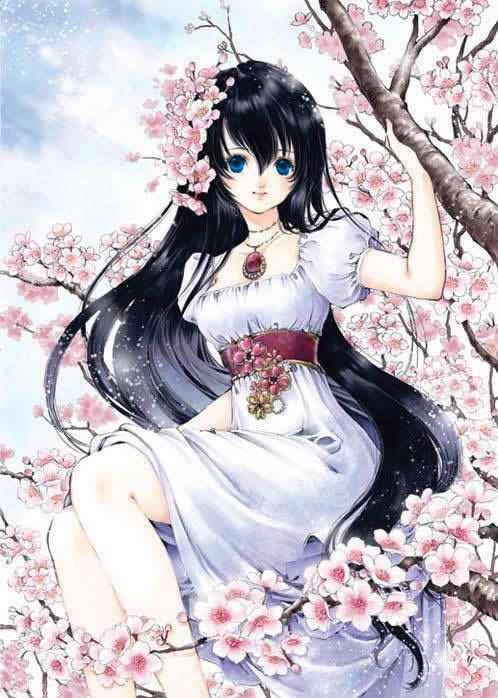 Ellie has waist long, raven black hair and porcelain pale skin. Every inch of her is soft, and she smells like cinnamon apple and clean linens. Her eyes are a bright, shocking deep blue, with long, dark eyelashes and soft pink lips. She is not especially curvy or endowed, but she is skinny and toned from dancing. She wears a large red amulet, a gift from her mother.
Role: Eldest Ravie child
Likes: Singing, Dancing, Cooking, Music, Climbing trees, Archery
Dislikes: Sadness, Silence, Her younger siblings being upset, People she cares about being hurt
Habits: She sings and dances constantly, without thinking about it, and she climbs trees a lot.
Greatest Fear: Darkness
Attitude: Motherly and sweet, though a bit naive. She believes that there is good in everyone, and wants to make everyone happy. However, she has an overbearing anger, and if she gets sad, she is nearly inconsolable.
History: She grew up in her home, with her mother and father, having everything a child could ever want or need. But something changed, and now her parents are rarely seen. She's taken over all the duties of the house by herself, but she's finally decided she needs help, and is hiring workers. She doesn't speak much of her parents, and tries not to speak much of her past.