The Basics
Name: Jettie
Nickname: Jet
Age: 22
Gender: Female
Ethnicity: Caucasian
Sexuality: Heterosexual
Role: Human 1
Occupation: Bartender & Waitress / Costume Designer & Seamstress
Height: 5'5
Weight: 126 lbs
Eye color: Green
Hair color: Blonde
Skin color: Light Tan
Scars/markings: Birthmark on the back of her neck. The mark is pinkish tan in color. Her mother called it a stork bite. Some say the shape reminds them of a tiny pair of wings. She also has some basic scars on her knees and elbows, reminders of her adventurous childhood.
Also, on her right ankle she has tattooed in black a spool of thread and a sewing needle.
Likes: Sales on fabric, sewing, designing, sketching, making cocktails, socializing, anything with sparkle, dogs, the color green, flowers, seeing the Vegas shows, Walking the strip and getting lost in the dazzle of the lights, ice cream
Dislikes: Being lazy, waiting for call backs, mean bosses, hardcore gamblers, rude tourists, sitting for too long,
Hobbies: Dreaming up new costumes for Vegas shows and bringing them to life, crocheting occasionally, attempting to bake
Positive Traits: Jet is very scrappy and driven with an upbeat attitude. She tends to find the silver lining in most situations and tries to be the voice of positivity. She is also a warm person, very caring and kind to others even when they're not so nice to her in return. She's also a dreamer with high hopes of being successful, not just in her career aspirations but in most aspects of her life.
Negative Traits: She wants to be a perfectionist, and gets a little frazzled when things don't quite work out to her expectations. She can be quick to jump to conclusions, which dampers things often. She's clumsy, which makes bartending and waitressing a challenge at times. She wears her emotions on her sleeve, and is not very good at respectfully hiding thoughts and feelings.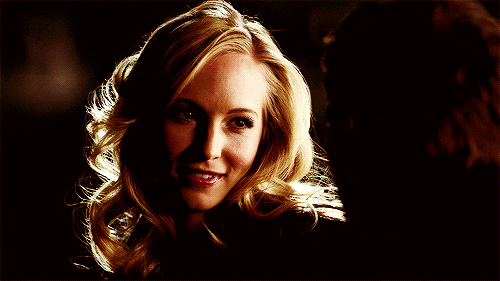 About Jettie
Jettie grew up in Overton Nevada, not too far from Las Vegas. She couldn't see the bright lights from her small town backyard, but she could imagine them. It was her childhood dream to dive into the bright neon of the strip and rise up a shining star with her blinking in light all around the city. Of course as time passes and children grow, dreams tend to change and the same was for Jettie.
She learned early in life that someone so clumsy could most likely not succeed in being a fabulous Vegas showgirl. She could barely walk and chew gum on her best day, throw in a fifty pound head dress and three dozen dancers whirling around... You could just forget about it. Singing was out too. Getting booed off stage on karaoke night on multiple occasions has convinced her of that one. The mysterious life of a street magician even crossed her mind but she never found the right cards behind ears and the huge flower bouquet up her sleeve gave her a rash.
It wasn't till late in her high school career that she stumbled upon her passion. While she couldn't exactly be the star of the show, she was still drawn to theater and performances. Acting was out so she soon found herself behind the scenes. Apter all, it didn't take a load of talent to paint a rock. It was the opening night of one of the Seniors' big dramas when Jet was forced into action. The Romeo and the Tybalt had been backstage goofing off when one wedgie turned into a seriously ripped pair of men's tights. No one could seem to find the Drama teacher and Romeo couldn't exactly go on stage with his Scooby Doo boxers showing.
Jet's stagehand intuition was quick to kick in. Finding some needle and thread, and surprisingly not finding it too awkward to be so close to a boy clad in only his underwear, she quickly stitched up the tights. The work wasn't half bad for someone who had never touched sewing tools before. After that, Jet started dabbling in the costume department and quickly grew to love it. Even more so costume designing and creating. She figured that with her love for the skill and her obvious talent that there might just be a place in Vegas for her yet.
However, even with a design degree under her belt, she found that entry level costuming didn't quite pay the bills. So now she finds her self in a quint apartment not too far from the strip. She designs and works behind the scenes on shows as much as she can but still bartends and waitresses in between to keep the lights on. When she's not at one of her jobs she is usually huddled behind a sewing machine or sketching, working to create something fabulous! On the rare occasion she can be convinced to have a little fun and maybe a drink or two she can be found at some of the local bars.