|| 19 || Seer || Heterosexual ||





Kilia enjoys wearing darker colors, clothes that curve to her body and make her look appealing. She has long light colored hair, pink in hue. It is soft to the touch and curls in locks around her frame. The light colored hair is long, coming down to the middle of her back and tends to look unkept as it is cut in layers and the layers tend to curl however they wish. Kilia has bright sky blue eyes that show her emotions easily. She stands at a slender height of just barely five feet tall.

---


Kilia learned the basics fairly quickly and so she's average in that aspect. Her main skill in the magic system is a healer. For this, she is exceptional. She can heal just about anything from small cuts to deep lacerations and broken bones. Kilia can also do creation to a small extent. Anything simple that one may need, she can usual create. Her favored conjuration should she ever need it is to conjure a staff.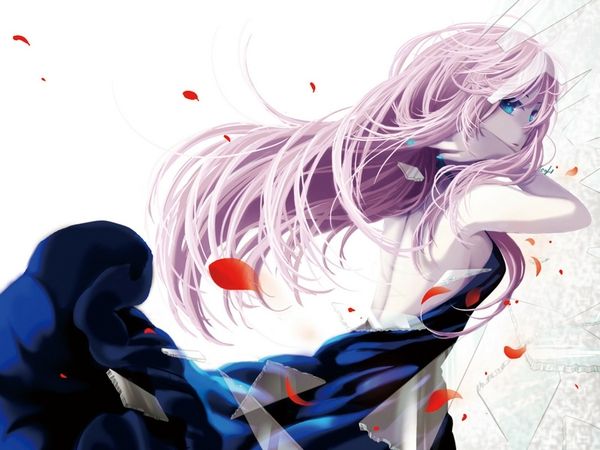 Kilia is rather quick on her feet, very nimble and agile. She is of average strength as well and should she be forced into a hand to hand fight, she can conjure up a staff to keep herself protected for a while. She good enough to the point of knowing how to bring someone down in a decent amount of time without seriously injuring them or killing them.


---


As said previously, Kilia is average when it comes to the magic system. Complex spells are not her fortay. Even for her healing spells, she struggles. The more critical the wound, the more complex the spell needs to be. This takes Kilia quite a while to create and can sometimes be a burden to her. Her simple conjurations don't last very long either because she cannot master the technique of adding more symbols and forms to the spell formula. Though Kilia is quite nimble she's no fighter by any means and tends to shy away from fights. If at all possible, Kilia will run from a fight. If there is no way out, she will hesitate to fight back, often putting herself in a dangerous situation.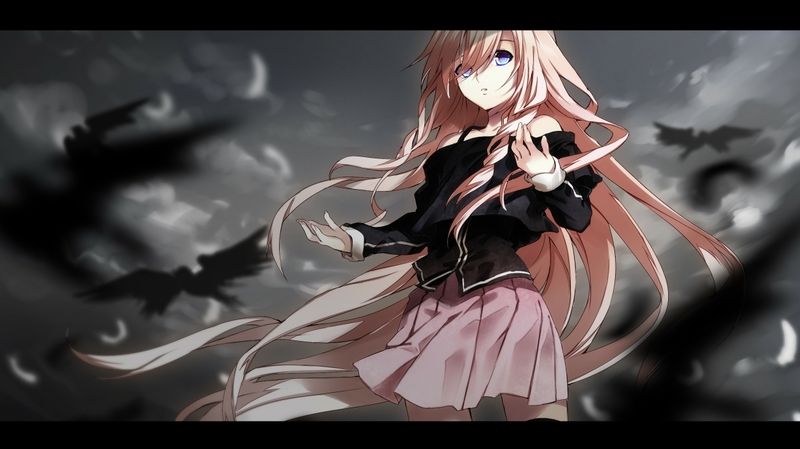 Kilia is a sweet girl, she's very nice to anyone she meets and smiles easily. She likes to laugh and hang out with friends. People tend to be very nice to her in return so she's unused to people being cold or mean. She's easily hurt, but tries not to show it all that much. Kilia has a strong sense of loyalty to those around her, even to those that might not consider her a friend. She tries to help everyone even if it means putting herself in danger or making people mad at her.

Though Kilia isn't timid, she doesn't like fights and is actually afraid of fighting because she doesn't like to hurt people. This is why she doesn't know how to fight and she has the awful habit of trying to stop people from fighting even if they're trying to help or protect her. It's a habit that her mother is trying to break, but is having no progress so far.

Kilia tries her hardest to prove to people that she is useful because of her many downfalls in the magic system. She constantly tries to overcome her weaknesses by –perhaps- trying too hard. Kilia doesn't like that she cannot conjure anything for very long and even gets frustrated about it fairly easily, to the point of tears most times.

Even so, she tends to bounce back fairly quickly with a strong sense of purpose. Kilia doesn't stay angry or sad for very long and it takes quite a bit to keep her that way, in other words you would really have to hurt her to a really deep degree to put her in a depressed state for more than an hour.

Being a daughter of a Seer brings a lot of other emotions with it as well. Kilia is fearful of being a Seer, not because she doesn't wish to be one, but because she doesn't know if she'll be a good Seer. Also, because of her dislike for fighting, she isn't comfortable with the fact that at some point she will probably have to fight against her will, especially if she is possessed by a God or Goddess that will use her body to fight. Kilia does wish to become a Seer, though this wish is never expressed openly. The main reason is because she wants to try to change the way the Seer families do things, she wants to stop them from constantly fighting against the Gods/Goddess and other humans. However, she is often told that it will never happen and thus, Kilia is naive in this sense.



---


Kilia's mother, Yve Linovahle, is a Seer, a very powerful Seer at that too. What Kilia lacks in magic and fighting skills, her mother more than makes up for. With her mother leading a wonderful example of the Linovahle family, Kilia had been expected to be just as wonderful. However, Kilia's lack of understanding with the magic system has put her at a disadvantage. It isn't that Kilia can't use the system, its just that she doesn't understand how to create more powerful spells like her mother can.

Yve has been teaching Kilia the magic system for as long as she can remember, but it doesn't seem to stick with her. Kilia gets frustrated with the system easily especially because all of her creations tend to fail. She cannot grasp the technique to create more complex spells. Yve is very pushy when it comes to learning the system and can often lead to Kilia getting angry with her. However, Kilia's mother holds hope that her daughter will eventually understand the system and be able to create more spells and stronger spells at that too.

Yve know's what it's going to take for Kilia to be a good Seer because she knows what's out there and what is waiting for her daughter when she inherits the role. Kilia, on the other hand, is ignorant of that fact and is even a bit rebellious on her mothers wishes for her to learn more magic other than her healing and conjuration. With that in mind, Kilia and her mother often disagree and fights do ensue. Kilia's ideals also clash with the other families as well, most especially because of Kilia's use of the conjuration side of the magic system.

The families are set in traditional ways and are strongly advocate to learning things through experience. Anytime one takes a shortcut (especially with using magic) it is considered 'dishonorable' to the families and most times the one responsible is humiliated. Kilia has gone through this once before and since then has not conjured anything to help her out in menial task or anything of the like in front of her mother or the other families.

Kilia's ideal of not fighting and trying to make peace with the Gods and Goddesses has been laughed at many times by the other families. Yve on the other hand has surprisingly supported her daughters ideal on this, though she does tell Kilia that she'll eventually have to realize that at some point during her life she will have to fight for something. Yve doesn't dislike the idea of having peaceful relations, but she does realize that it's not always going to be true for everything. This is where Kilia differs, she does not realize that it won't work out for everything.

The reason for Kilia's adamant wish for having peaceful relations with the Gods and Goddess is because of what happened during her childhood. It was an experience that she can't ever forget. A seven year old Kilia had been alone and playing by herself outside of her house, Kilia had wandered quite far from the home and into the woods behind the house. There she saw her first God. It was a lesser God and he was wandering the woods by himself. Kilia, not quite understanding that it was a higher being she was seeing at the time, asked him what he was doing all alone in the woods.

His name was Cryio and he had smiled at her when she asked him. He answered her simply, he was without friends and lonely. Kilia offered to be his friend and thus started their relationship. Kilia continued to go out into the forest whenever she could to visit Cryio. He would wait for her everyday also and they would play and talk. This lasted for a couple of years and it wasn't until she was a bit older that she realized it was a God she'd been talking to the entire time. However, she did not feel afraid of him and when she brought up the notion that she'd realized what he was, he only smiled at her and asked if she was afraid and what she thought.

Kilia told him that she wasn't scared and that she thought he was a really nice person. It was then that Cryio told her that there were not many God's and Goddesses like him and that he wished that there were. He told her that the others had a misunderstanding about the human population and most especially about the Seers and their Guardians. Cryio told Kilia that he hoped to see a day when the others would realize that they could live in peace, but there was sadness in his gaze as he told her this. Kilia didn't realize it then, and won't for quite some time, but the reason for his sadness was because he knew that it would be a very long time before the others realized that they did not need to continually seek for power.

Kilia never got the chance to ask him in later years why the Gods and Goddess went after the humans for power. She is not sure what happened to Cyrio, but one day when she'd turned twelve, he was no where to be found in the forest. Kilia grew very sad for a long period and still to this day is sad about her loss of a dear friend. She has never once told her mother or the other families that she met a God and befriended them for fear of what they might tell her or the punishments she might receive for such an act which had always been feverently discouraged while growing up.