---
|| 19 || Seer || Homosexual ||


Soran is a lithe young man of only five feet and nine inches in height. He likes to wear dark colors with a gothic edge to his style. Earrings pierce his left ear while the other is free of any additions. Soran paints his nails black most times to add to his style. Form fitting clothes is what he likes to wear. Usually black jeans with black shoes, dark colored T-shirts with skull designs or the logos of his favorite bands that he listens to. Chain necklaces adorn his neck most times and every now and then he'll wear a black patch over one eye. His eyes are a crystalline blue color, vibrant and a stark contrast to his style.


---


Soran is highly adept to the magic system. He is a master creationist and can build whole sections of a small area to reflect whatever he's imagining. If you want a building to be built to throw off someone, he can do it. Soran can create an entire forest scenery to confuse his enemies as well. The more complicated the spell is, the better he is at it. It will take him some time to do the creation, but once it's done it's nearly perfect with very little flaws. He can also create high level weapons such as a high powered rifle or hand guns. Generally, if you need anything complicated to create, Soran is the one to ask to have it made.




He is an exceptional hacker. Soran can get into just about any computer system and change it around if he needed to. He likes to tinker with all kinds of computer systems and builds his own stuff often. He has set up his own communications system which he's used with his family many times before. In addition to all of this, Soran is a highly skilled sharp shooter. Used to spending his days off at the range, he's gained an exceptional skill at shooting from long distances. Having honed these skills, he would be a great asset is something needed to be taken care of quickly and quietly.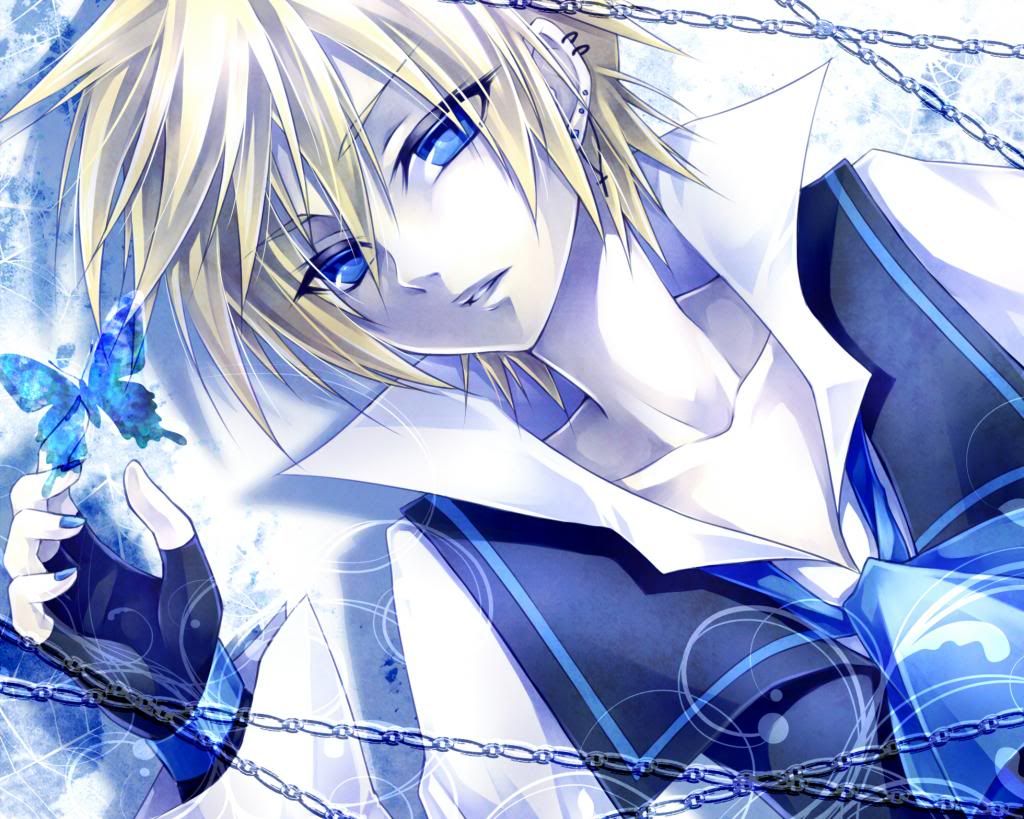 Soran's abilities to create complex spells is great, but ask him to do something simple and he'll just stare at you like you're crazy. Soran doesn't do simple, therefore his weakness lies in the fact that he absolutely, positively, has to create something super complex. Which means it takes time to do so. He's not the fastest user of the magic system. This means that if he needs to create something while being under attack, he would need to be protected by all costs so that he could accomplish his task. In addition to this, his ability to use a sniper rifle means that he is strictly a long ranged fighter. Getting up close and personal is not his forte. Once cornered, he's done for.


---


Soran is a bright young teenager with bountiful energy that never seems to diminish. He loves hard rock music and listens to it often, singing along as well (he's not a bad singer either :P). He likes to be surrounded by people as he's very friendly and open. Sharing what he's created is one of his biggest joys, even if someone thinks he's weird or strange. Soran can be a smart ass at times as well. Though he's not really good at jokes, he may come up with one or two should the opportunity present itself to him.

In addition, Soran isn't really all for the fighting that's going on between the Gods and Goddesses. Even so, he's not hesitant to fight back either. He will protect what he has to and what he cares about most no matter what. He just won't like it all that much. Soran is able to get angry, and this in turn can hinder his abilities should he get to be seriously frustrated. For the most part though, he works good under pressure and actually prefers it, saying that his best work comes from times like those. Soran can get very protective, especially over friends and family.

If there's a problem, he'll do whatever he can to solve it as that's his forte. Give him a personal problem and he'll listen to you whole heartily, and if he can give advice he will. He's not into telling people what to do with their lives, but will offer what he would do as a possible solution. Soran doesn't mind if his advice isn't taken, at least he was able to help in some small way. What he doesn't like are people who lie, and those who are ignorant. Being from a family of Seers, Soran often runs into this problem and has to restrain himself. He will speak his mind and often times get into trouble with other people who do not like Seer's at all or believe them to be monsters. Soran is honestly not good at keeping his thoughts to himself. He just speaks when he feels like it and doesn't really care if anyone agrees with him or not. That doesn't mean that he's out to hurt peoples feelings all the time, he just believes that everyone is entitled to their opinions and should be able to say them when the conversation allows.

He is completely different from his family. His family are all very snobbish and 'proper' whereas he is down to earth and laid back. He doesn't look down on anyone like his family does. His popularity in the college and from his high school days infuriates his older brother. Of all the people in his family, Soran doesn't like his brother at all. The two fight often and is usually the cause of Soran's stress. A stress that he doesn't allow in the way of his public life with his friends. He doesn't like putting his problems on others, especially when it comes from his family. That is something he can handle on his own, or at least he's got himself believing that he can handle it. Often times the brothers fights come down to fist fights, usually ones that Soran's older brother wins. The irritating part is that his parent's do nothing about it either. He hates that about them, though he does love his mother unconditionally. His father... is a different story.





The Reigailia family is a well known Seer family having sired many Seers throughout the centuries. Soran isn't opposed to the idea of becoming a Seer and actually hopes to become one because then he can better understand the situation around him involving the Gods and Goddesses. At least that's what he believes. His family is rather haughty though when it comes to the other Seer families, the complete opposite to how Soran acts and presents himself. He is considered a bit rebellious within the family with the way he presents himself and talks. The Reigailia family is well known to have proper speech and etiquette whereas Soran does not.

The family holds a lot of power and money in society. Soran's father, Mister Reigailia is a CEO of one of the largest companies that has a hand in the creation of the magic system that is used today. In addition to that, the Reigailia family is also known for producing the most powerful Seer's known to the society, especially amongst the other four families. Both Soran's mother and father have high expectations of their two children, the brothers. Soran's father, though, wants to see the eldest brother become a Seer, however it doesn't seem to be so as the twenty year cycle for Soran's brother has passed. Soon, his eldest brother will be turning twenty one and Soran himself turning twenty. He is fairly sure that he is the one to take the role, not his brother. Because of this, Soran hasn't been on the greatest of terms with his father.

His mother on the other hand has always been a little bit sweeter to him. She's always favored Soran and the rest of the family knows this. It infuriates his brother and also his father. His mother has been ordered not to have anything to do with Soran and so he's been left alone for the most part. The only person he comes into contact to now is his mothers Guardian who doesn't speak much at all, and his father and brother, both of which hate him. Even so, Soran doesn't mind. He's lived his life fully for the most part, ignoring protocol with his families traditions and doing what he pleases. High school came and went and he made many friends, dated a few boys and graduated. Now it's time to turn to college life, something that he's seriously looking forward to and hoping to have a lot of fun in.


---