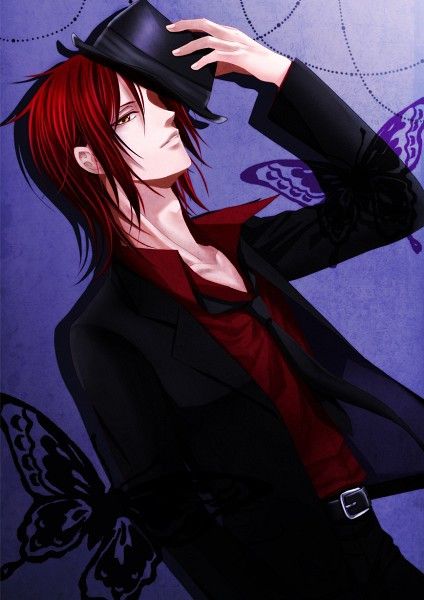 Age:
19
Appearance: Tristan gets the red hair that runs in his family, but unlike others his eyes are violet. He is lanky, and while not overly strong, he can protect himself.
Sexuality:
He is bi (and as of yet doesn't really have a preference)
Seer or Guardian:
Seer
Magic System Skills:
Tristan magical abilities involve program creation. His more complex spells consist of the making of more violent games, and his more simple ones are among the most popular one player games (think of Flappy Bird but on steroids). He likes to confuse his enemies with making them attack what is simply a mix of code and magic.
Personal Strengths:
His parents tried to make him focus more so they put him through piano lessons, tai-chi, yoga, (none of these really worked for him) He excels at code though and can spend long hours in front of a computer making up new programs.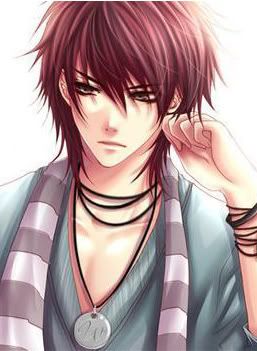 Weaknesses:
Tristan has a big problem living in reality, he is like that gamer who is on an ultimate binge. Socially he may be ok, but he is often distracted and well unaware of his surroundings. Just do not make him sit long and wait for something, because you will lose him, and he wouldn't be a good person to defend your back, he lacks the focus to think that quickly on his feet.
Personality:
Tristan is a charmer, or so he thinks he is, most people just think that he is a jerk. He likes pretty things, and has no problem with openly expressing what he wants. When he first gets to know a person, some may think him dim-witted (because of his distraction).
History:
Tristan doesn't come from one of the more well to do seer families, they are important enough, but not the richest. Growing up in a seer family made Tristan spoiled though, he wanted the newest of everything, especially the tech. Unfortunately he was usually indulged, which didn't make him very popular with his other siblings.
He has 4 younger sisters, and growing up the only boy and the eldest he was made to make his sisters happy. Dress up was usually very comical in their house, and because of this Tristan spent most of his time away from home. It was the main reason always for the growth of his powers, he needed an escape from reality. His father's guardian was the one always looking out for him, making sure he remember to eat and sleep. His sisters always complained that he was never around to play with them, and because of that his mother didn't like him very much, that and the fact that she was never chosen to be a seer. Her sister was chosen though, making her hate seers for another reason.
When anything bad happened she tried to make everything out to be Tristan's fault, and make him look bad in front of his father and his sisters and just about anyone else that was around. This pushed him farther from wanting to live in the real world.
Add on information:
To to give you guys an idea about the Belvedare Guardian
Name:
Grayson Dorian Nevens
Age: 29
Description- Grayson has long black hair and can be seen with or without glasses. He is tall and well built, and not one to usually mess with
Personality- Grayson is a perfectionist, definitely overly zealous in his need to be perfect. Any flaw won't necessarily make him mad, well other then flaws of his own. He teaches this way too, and doesn't like to be questioned in his methods. He may sometimes seem impatient, but he doesn't ever seem to lose his cool. He wasn't always this way, he has grown from when he was younger. He was this cocky, selfish guy at one point but there has been lots of years and many challenges to change Grayson. He has few regrets, one had to do with his heart.
Power- His power has always centered around aura manipulation. In fact he can read most people through their auras and what their powers might be. He can do the same with technology...well its a little bit more tricky then just reading someone normally.
Weaknesses- Yeah didn't I say he was a perfectionist.
Weapon of choice- Rapier (well he was a fencing champion at one point in his life)
History- Grayson was chosen like many other guardians, completely out of the blue. After which he devoted his life to protecting Alauric Belvedare and his family. He takes being a guardian seriously and because of this takes any threats to the family very seriously.