"A sound soul dwells within a sound mind, and a sound body."
It's a new year for the DWMA, Maka and the other's are looking forward to getting back to normal after defeating the Kishin Asura a little over a year ago. Once again the meisters are striving to make their weapon's the ultimate death scythe and are eager to get started once again now that the school has recovered and is back in order once again. New students roam the halls, with Maka and the other's being more senior students, are pressed with the task of either being mentors to the new generation, or can choose to be the new kids worse nightmare. Either way things appear to be getting interesting, with the influx of new students, senior Meisters and Death Scythes have been called to the academy to become teachers to the new generation, so these new students can be prepared for anything.

But as usual in times of peace, evil is lurking in the shadows plotting, waiting for the opportune time to strike. A crazed scientist,(And no we're not talking about Stein) has been plotting his revenge for his years of service that he feels was wasted on the DWMA. Banished for creating something so evil and sinister, that even Lord Death himself feared what it might do next. Now after years of pain and suffering this man sets his eyes on destroying what everyone has just righted. Can one man really be so much of a threat to everything, that the other's worked so hard to protect? Sometimes, all it takes is one.
---
---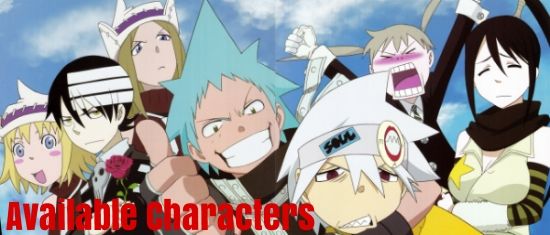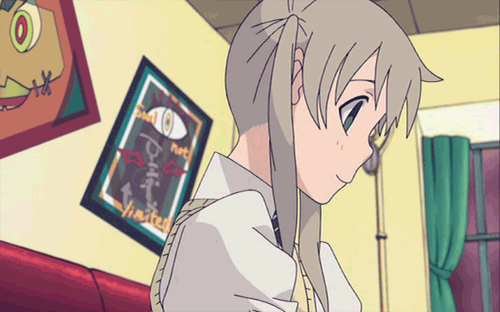 Maka Albarn ll
Played by MaddieMoonDreamer
ll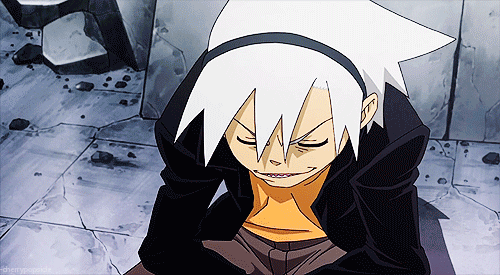 Soul 'Eater' Evans ll
Played by ShyFox
ll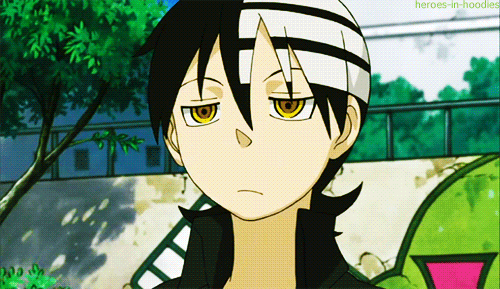 Death the Kid ll
Played by MaddieMoonDreamer
ll
Liz Thompson ll
Played by puckish4sure234
ll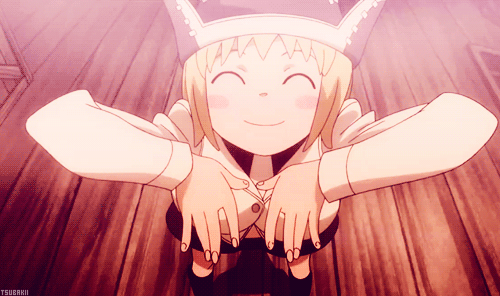 Patty Thompson ll
Played by puckish4sure234
ll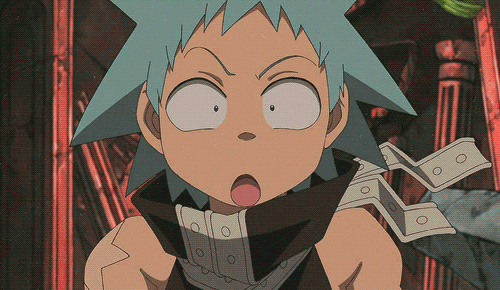 Black☆Star ll Open ll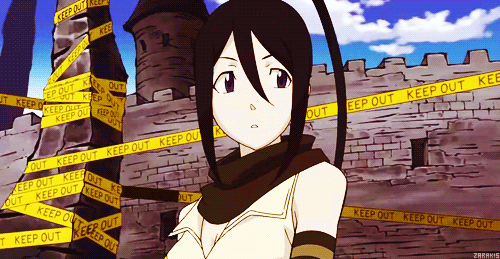 Tsubaki Nakatsukasa ll Open ll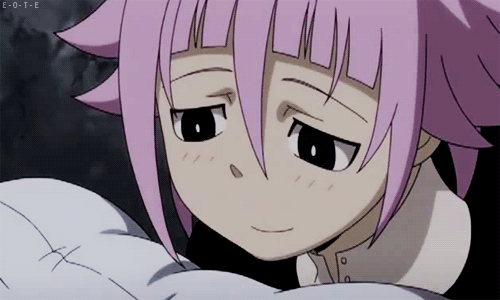 Crona ll
Played by Mr. Fly on the wall
ll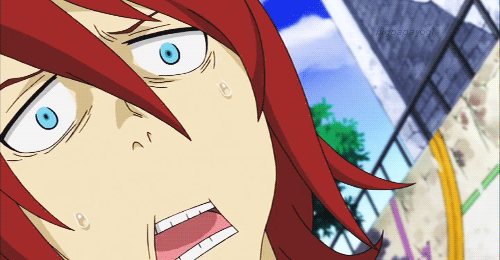 Spirit Albarn ll Open ll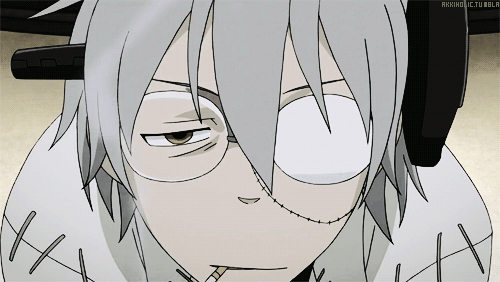 Professor Stein ll Open ll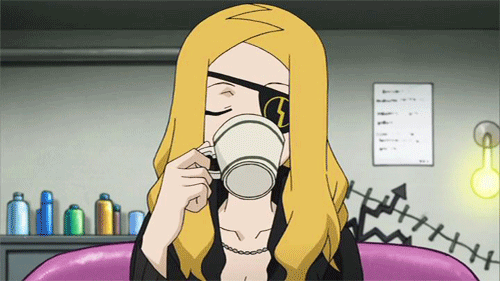 Marie Mjölnir ll Open ll
---
---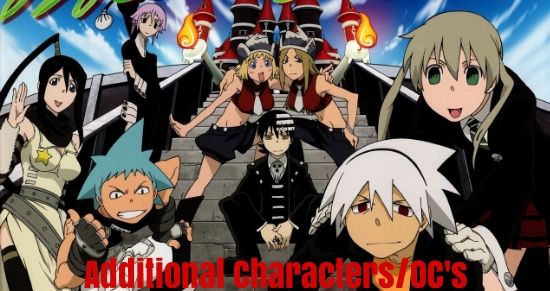 This is where I'm going to put our OC's and characters like mine, since Maka's mother is only mentioned in the series.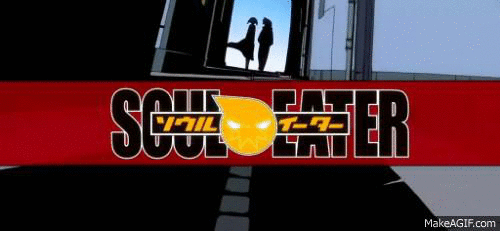 Kami Albarn ll
Played by ShyFox
ll
---
---
I'm not gonna require you to use this sheet, but try to get all the information I have on this one on your's some where. Make your sheet however you like, I just think it's nice to have a skeleton for lazy people like me.
Code: Select all

[center][img]I like to use fontmeme to make a name image but you don't have to[/img]
[img]Put an image here[/img]
[color=#a pretty color :D][font=choose one or just delete][size=175][b]Full name:[/b][/size][/font][/color]
[font=choose one or just delete]Self explanatory[/font]
[color=#a pretty color :D][font=choose one or just delete][size=175][b]Age:[/b][/size][/font][/color]
[font=choose one or just delete]For canon's a year older than they were at the end of the series. For the rest it's up to you.[/font]
[color=#a pretty color :D][font=choose one or just delete][size=175][b]Gender:[/b][/size][/font][/color]
[font=choose one or just delete]Self explanatory[/font]
[color=#a pretty color :D][font=choose one or just delete][size=175][b]Classification:[/b][/size][/font][/color]
[font=choose one or just delete]Weapon or Meister.[/font][/center]
[hr][/hr][hr][/hr]
[right][img]Put an image here.[/img][/right]
[color=#a pretty color :D][font=choose one or just delete][size=175][b]Sexuality:[/b][/size][/font][/color]
[font=choose one or just delete]This is up to you[/font][/center]
[center][color=#a pretty color :D][font=choose one or just delete][size=175][b]Appearance:[/b][/size][/font][/color][/center]
[font=choose one or just delete]Expand on the pic you provided is there something not seen?[/font]
[center][color=#a pretty color :D][font=choose one or just delete][size=175][b]Personality:[/b][/size][/font][/color][/center]
[font=choose one or just delete]Be creative even if canon[/font]
[hr][/hr][hr][/hr]

[center][color=#a pretty color :D][font=choose one or just delete][size=175][b]Likes and Dislikes[/b][/size][/font][/color][/center]
[font=choose one or just delete this][right][color=red]▼[/color]
[color=red]▼[/color]
[color=red]▼[/color]
[color=red]▼[/color]
[color=red]▼[/color] [/right][left][color=green]▼[/color]
[color=green]▼[/color]
[color=green]▼[/color]
[color=green]▼[/color]
[color=green]▼[/color] [/left][/font]
[hr][/hr][hr][/hr]

[left][img]Put an image here[/img][/left]
[center][color=#a pretty color :D][font=choose one or just delete][size=175][b]History:[/b][/size][/font][/color]
[font=choose one or just delete]Be creative even it the canon.[/font]
[hr][/hr][hr][/hr]

[size=175][color=#a pretty color :D][font=choose one or just delete][b]Other:[/b][/size][/font][/color][/center]
[font=choose one or just delete]Theme song whatever you might want to add.[/font]
---
---
Da Rules Yo!
1. Have Fun.
2. I'm the GM so what I say goes.
3. 48 hours on reserves.
4. Respect your fellow RP'ers.
5. General RP rules apply, No godmodding ect. ect.
6. I'm cool with some cussing but don't go overboard.
7. Keep RolePlayGateway's rules in mind when it comes to romance, or just about anything more 'adult' in the RP. This is just Soul Eater after all.
8. If you have problems or questions, don't be afraid to PM me.
9. Try to avoid one liners, I understand writers block, but at least give me a few sentences.
10. I'm not going to be the spelling or grammar Nazi, but use a spell checker it's not that hard to do.
Taking place in...
3 posts here • Page 1 of 1
Sid sat at the train station, periodically glancing up at the clock tower "The trains late no surprise there" he said to no one in particular. The station was busy with people all around, no one paying much attention to the undead zombie ninja. But then again this was Death City so it really wasn't that unusual, Sid soon saw the front end of the train he was waiting on come into view as it pulled into the station. "Finally" he breathed out as he stood up, through the steam that the train was giving off he could barely make out the outline of a short but elegant looking young woman.

She was carrying a pair of suitcases "Sid is that you, it's been ages?" said a familiar voice.

"Ah Kami nice to see you, thought I should pick you up, that's just the type of man I was" he said with a smile (sort of). "Beside's Lord Death wants to see you as soon as you get in." he continued.

Kami laughed "Well it's definitely appreciated, and I thought I might be able to catch Maka before she went to class today but duty calls I guess." she gave a heavy sigh, then looked around "You know who isn't around is he?" she asked with a concerned look on her face.

"Nope and he has no clue that your here, I don't think even knew you were coming back and especially not that you're going to be teaching. Lord Death made sure not to tip him off or he'd be slacking trying to hide" said Sid.

"Good we don't want Spirit slacking off any more then he already does." she said sarcastically. It had been sometime since she had actually exchanged words with Spirit. If it was anything it was a few words back and forth in a mirror call, and the only things discussed was Maka.

"Well shall we get to the school?" she asked with a smile, Sid laughed "Sometimes I wish the roles were reversed when it came to you and Spirit I think you would make damn sight better death scythe then him" he laughed.

"Yes, but then I would be a cheating womanizer and I really don't want to even go there" said Kami just thinking about it made a stress mark come up on her forehead. As much as she tried to forget about it, just the thought of seeing Spirit kind of made her blood pressure raise and not in a good way.

The drive was filled with conversations about what has gone on since Kami had left Death City and of course Maka. Soon the face of the DWMA came into view of the car, Kami smiled "Even though I know I'm not going to be able to avoid Spirit and things will come up that I've been trying to forget. I'm still glad to finally be home" she said with a sigh.

---
---


They were dancing again, much like they had when they were in the black room nearly a year and a half ago. As the faint piano music played in the background a thought came to his mind.

"Damn.... she really is beautiful in that dress... Wait what did I just say?", there was a noise that sounded something akin to someone slamming the lid down on a piano and the music stopped.

"What did you say about me?" she asked her voice sounded odd and a bit sing song.

He didn't know what to think first off how in the hell did she hear is thoughts, and secondly what was up with her voice.

"You heard me Soul.... what did you say?" her voice still sounded odd and she wasn't looking at him while speaking to him.

"I... uh... um" Soul managed to mumble out still in shock wondering how she had read his mind. Then things turned even weirder.

It was like all the bones in her neck popped as her head craned up to finally look up at him, but it wasn't his Maka's eyes. They were black as midnight, it almost seemed as though her eyes were missing completely. He started to back away from her out of fear and shock.

"Maka... whats wrong with you?" he stuttered.


"You know what Soul... I don't really need you any more." the demonic Maka said as she kept walking towards him, her bones popping and snapping with each step.

Then in a split second, Maka's arm turned into a scythe and with a blood curdling screech she came at him win inhuman like speed. And just before she was about to lodge the scythe into Soul's chest he woke up with a start. His heart beating so fast it felt like it was about to beat out of his chest, a slight glistening of sweat coating his forehead and bare chest, and trying to catch his breath. He put his hand up to where the crazed scythe weapon Maka would have hit if had been anything but a nightmare. All Soul found was the scar that Crona had given him almost two years ago.

He was finally able to pull his mind into reality from the frightening world his subconscious mind had just dropped him into. After rubbing his eyes a bit he looked over at the alarm clock sitting on the bed side table. It was still almost an hour before his alarm would go off to get up and get ready for a new year at the academy. Believe it or not he was happy to finally get back to school, it felt like it had taken forever to get the school straightened out again, but finally things could start getting back to normal well as normal as it can get in Death City.

Soul pulled the covers off of him, shifted his weight and swung his legs over the side of the bed. Standing up he decided that after that nightmare he wasn't going to manage going back to sleep. He stretched as he crossed the room, opening his bedroom door he could now look over at the door that led over to Maka's room. As far as he could tell there was no stirring from the other bedroom so he assumed that his friend and partner was still asleep. With a wide long yawn he walked down the hall, scratching the back of his head as his bare feet padded on the wood floor. Once he reached the door of the bathroom he opened it and stepped inside. He was in there for a moment and the sound of the toilet flushing was heard, the door opened again as he turned out the light and the turned the corner to head to the shower turning the knob to the door there and then stepping in to the shower. It wasn't long after that, the sounds of the shower running would be heard.
---
Crona

'' You have been a terrible child Crona,'' echoed the voice around him. '' You rise up and let your own dear Mother be destroyed, how could you.'' Crona looked around frantically for where the voice was coming from. "no, its not real your not here your gone, all gone. all of you.'' he trembled hugging himself. " hm hm hm, Now now Crona you know where ever you go i will find you, not that your that hard to find, I made you after all.'' the voice echoed. Crona cups his hands over his ears. '' NO....your not doing this your gone She gone never to hurt me again. Suddenly a snake jumps outta the ground underneath him and coils around his neck seeming to shout '' THERE'S NO WHERE I WON'T FIND YOU CRONA ''

'' MAKA !!! he shouts sitting up in bed in a cold sweat only to be greeted by the morning rays of light coming for is single widow in his little cell like room in the DWMA. After taking a moment to calm down he pants '' just a nightmare, just...a nightmare.'' he hugs his pillow wishing it was the comfort of another. '' that's the third one this week. why dose this keep happening to me, I can't handle this. He gets outta bed getting a chair so he can stand on it and look out at Death City in the morning light. He sighs with a small smile slowly appearing on his face. '' s-school should be starting soon. I-I hope now ones forgotten me.'' Suddenly is bonked on the head by his weapon Ragnarok. '' Look at you being all sappy and shit, What happened you have another bed wetting dream you Crona, i mean listen to your self, Maka maka maka. You sound like a winy baby, What you that flat chested cow will come and save your scrawny ass.'' Ragnarok Taunted

Crona falls off the chair he was standing on '' Ow stop it Ragnarok its too early in the morning for this. seriously stop it.'' complained Crona. " Your right it is too early ever you heard of sleeping in for a change. Now that your up I'm starving. I haven't eaten since Dinner and that was yesterday.'' Ragnarok demands while pulling Crona's hair. " Okay, okay I'll go upstairs and see if i can find some bread or something. just stop!!!.'' Crona howls in pain. Ragnarok releases Crona and sinks down into his back. '' That's more like it so get moveing dump ass.'' Crona gets up off the floor and goes to the academy upstairs to find some food.
---
---
---
Sleeping wasn't something that Kid was very good at, at least not lately anyways. Being the next Grim Reaper had been worrying him quite a bit. What would he do when it was time for his friends to die? Everyone has a time, he needed to learn that. Better now then never, as he thought it over.

Kid looked around the Academy, classes wouldn't be starting for another hour or so, though his father had told him to come early to make sure that the new students knew where they were going. Though the problem with that was that nobody liked Kid, and seemed to ignore him. He would ignore himself too, those horrible three stripes on only one side of his head!

Thinking of that made Kid dramatically fall to the floor muttering "Why isn't it right....Why.." he always hated his hair, it just wasn't perfect enough. And nobody would ever understand that. After a few weird looks from passing teachers, he stood up and dusted himself off before straightening his clothes out.

Kid looked around once more to make sure that nobody was looking at him strangely. He then wondered why his two partners in crime were not with him. Usually those two women stalked him like a lion stalking a deer. Odd example, but nothing else came to mind for him. It was still far too early for Kid to be up. He had been used to sleeping in.

He knew his father wanted to actually talk to him before classes, yet he didn't really want too. He was afraid that his father would want Kid to do something, and with his own luck it would be something that Kid would not want to do.


---


Maka had wonderful dreams of her as both a weapon and a meister, she would keep those dreams to herself. She stretched in bed before getting up and examining herself in her full body mirror. A small smile crept on her face.. She was growing! Her chest was a little bit bigger and her legs looked pretty nice. She tried on her normal outfit, and realized it was a tad bit too small. Great, Now I'm going to look like a Blair. She thought to herself as she put her coat on, her chest felt like it was going to pop out so she unbuttoned one more button. Now feeling a bit self conscious as she didn't like her new body. Then again she'd been changing alot.

Suddenly she wished her mother was here to tell her that it was normal for her body to change and grow and be more... well less flat.. Of course those were things that Maka already knew but that didn't mean she liked that fact. Maka decided to do something a little different today! She put her hair in one ponytail instead of two.

Maka felt her room, not liking this new body but dealing with it. She just hoped that not everyone made a big deal out of it. She looked around and wondered where Blair was, then she remembered that the cat woman stalked Crona last. She heard the shower going and knew Soul was up too.

Maka made herself breakfast and ate by the window, constantly pulling her skirt down, just for it to pop back up. Well at least she wasn't exposing herself like Blair did.



---


Blair couldn't sleep, she didn't know why, so she had stalked Crona and was waiting outside his door for him. She wasn't in her normal cat form, it had gotten annoying. And she was some what dressed now, with a black bikini top and short black shorts. She smiled to herself as she played with her black knee high boots. She had lost her hat somewhere, with her luck someone stole it. She didn't know what she'd do while everyone was in school.

She hated it when everyone was in school! It just wasn't fair that she wasn't allowed to go there, she hoped to get on someones good side and they'd sneak her along at some point.
---
3 posts here • Page 1 of 1
Arcs are bundles of posts that you can organize on your own. They're useful for telling a story that might span long periods of time or space.
There are no arcs in this roleplay.
There are no quests in this roleplay.
Here's the current leaderboard.
There are no groups in this roleplay!
Welcome home, Promethean. Here, you can manage your universe.
Arcs are bundles of posts from any location, allowing you to easily capture sub-plots which might be spread out across multiple locations.
You can create Quests with various rewards, encouraging your players to engage with specific plot lines.
Settings are the backdrop for the characters in your universe, giving meaning and context to their existence. By creating a number of well-written locations, you can organize your universe into areas and regions.
Navigation
While not required, locations can be organized onto a map. More information soon!
There are no groups in this roleplay!
By creating Collectibles, you can reward your players with unique items that accentuate their character sheets.
Once an Item has been created, it can be spawned in the IC using /spawn Item Name (case-sensitive, as usual) — this can be followed with /take Item Name to retrieve the item into the current character's inventory.
Give your Universe life by adding a Mob, which are auto-replenishing NPCs your players can interact with. Useful for some quick hack-and-slash fun!
Mobs can be automated spawns, like rats and bats, or full-on NPCs complete with conversation menus. Use them to enhance your player experience!
Current Mobs
No mobs have been created yet.
Locations where Mobs and Items might appear.
You can schedule events for your players to create notifications and schedule times for everyone to plan around.
Add and remove other people from your Universe.
Orphanage
By marking a character as abandoned, you can offer them to your players as pre-made character sheets.
Bring it on! I may be weaker than you, but I'll take whatever you throw at me!
1 sightings
Blair
played by MaddieMoonDreamer
Want a Hug darling?
WHY IS ONE OF YOUR BOOBS BIGGER THEN THE OTHER!
The Forge
Use your INK to craft new artifacts in Soul Eater: A New Chapter. Once created, Items cannot be changed, but they can be bought and sold in the marketplace.
Notable Items
No items have been created yet!
The Market
Buy, sell, and even craft your own items in this universe.
Market Data

Market conditions are unknown. Use caution when trading.

Quick Buy (Items Most Recently Listed for Sale)
None
Discussions
Most recent OOC posts in Soul Eater: A New Chapter