-Age:
45
-Gender:
Female
-Weapon/Meister/witch/teacher:
Teacher
-Partner:
None
-Description:
She's a beautiful woman. Hair as white as snow, face as smooth as silk, and eyes that'll send chills through any mans eyes. She wears a white Furisode kimono with a purple bow and and yellow sash. She is rarely seen in other clothes and her body is hidden in the layers of clothing. She is a small woman but not a short one. Her limbs are small but firm, giving enough of an impression for someone to say that she keeps her body fit. Usually you can find her wearing whitish blue nail painting to accompany her skin. If you look at her lips closely you can also find a red gloss filming them. The final thing you should know about her appearance is that while she does not enjoy wearing mass amounts of jewelry, she never leaves the house without her star engraved hair clip
-Height:
5ft 9 in
-Weight:
139lbs
-Hair Color:
An icy shade of white
-Eye Color:
A light shade of purple
-Skill(s)/Ability(s):
Soul control. Like most teachers at the DWMA, Monica has full control of her soul wavelength. She can adjust to someones soul perfectly. The only draw back is that allot of people are scared of her and she finds it hard to unite with those people.
Ice control. Living up to her name Ice queen, she discovered at a young age that she is one of the few people with an elemental wavelength. Now that she's an adult she can control ice without breaking a sweat making her classroom quite chilly at times.
-Personality:
She is called the Ice Queen by students. They call her so because when school hours are in effect she is strict and sharp on the tongue. She wears a glare on her face most of the time and loves handing out remedial classes for any wrong doing a student commits. Back in her day she was called the "Ice Queen of Death" based on her attitude and title as a deathscythe Meister. To her family, however she is strict but shows more of a loving nature and playful side. She's a closet overbearing mother which can be seen as she looks through her children's things without asking, calling her oldest daughter many hours of the day, and following her son around to make sure he's okay. Even so, her real personality is a calm and caring type. She wants to see everyone succeed in their goals and wants them to live happy lives. Her cold mask is just a facade she uses to make them stronger. Even if they don't see it the same way. She also acts with grace and poise, not usually one to raise her voice to high. She has a strong belief in a woman acting lady like, while also being strong, which, if you get to join her remedial class and happen to be a girl, you will find that she gives very detailed lessons on that matter.

-Bio:
As a child she was always a bit cold to others. She just never got along well with strangers. Coming from a small family though, this made her very lonely. She had no brothers or sisters and always wished that one day she would have a big family to call her own. When she turned fourteen and it was time for her to enter the DWMA she met a polite young man. He seemed to be hiding something but she couldn't tell what. The way he seemed to stick out in classes made her curious. She finally decided to talk to him. It wasn't long before the two became partners and were named the idols of the school. They were unapproachable by the outsiders but together they were the best company they needed. At the age of seventeen she finally made him into a deathscythe and married him after graduation. During their years together she came to know of the spirit that plagued his family and came to grips with the fact that one day her own son would be the next catalyst. Still, for those years before, they were a happy family.
When Leon was born, his father decided to go off on a journey to find a cure for the curse and left Monica alone with their four children. She knew what he was doing was the right thing for their son so she pulled off being a single mother, quite well actually. Becoming bored of the normal life of only being a mom she decided to enroll as a teacher in the DWMA around the time Candice started going to school. Now that it's Leon's turn she frets that Alistair will try to take control of him but, at the same time, knows that she has to let him live his life. This year will prove to be her hardest year yet.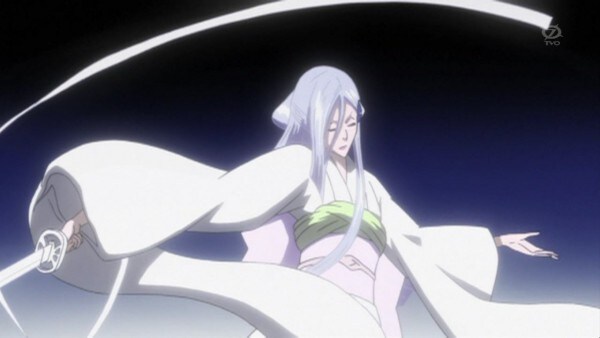 -Other:
Family status:
Unnamed mother and father: Deceased: She still thinks about them from time to time.
Kriste Silverking: Supposed to be deceased, actually 45: She has never stopped loving him since he left on his journey. She hopes one day he returns to her so that she can retire and spend her last days with him.
Natalie Silverking:27: Probably her favorite child if she had to pick one. She takes after her mom in the act of being lady like. Monica has never once felt the need to watch her like she does the others but still calls her allot since she can't actually see her.
Beonca Silverking:25: Probably her favorite if she had to pick. When she was a child she would bully the younger kids, but she always had her mothers side. She was almost like her little enforcer. To Leon and Candice she was a monster but for her mother she was her cute little monster.
Candice aka Candy Silverking:18; Most likely would be her favorite child if she had to pick one. Candy is energetic like her father was too people he was comfortable around. The only thing is, she doesn't care if you're a familiar person or the strange guy down the street. Monica kept a close eye on her and had to reprimand her allot, but, Candy sure knew how to make the woman feel young again.
Leon Siverking:17: If she had to pick a favorite, it would probably be him. She's never really had to watch Leon. He was always a quiet kid, much like his dad was when she first met him. She worries for him though. She has always felt that something bad might happen to him if she wasn't looking but has made a decision to let him live his life. Still, watching your children grow up is hard and Leon is her hardest one to watch.