Dusk Star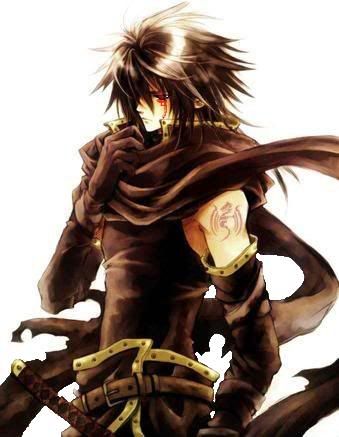 Race
Human
Age
16
Height
5'10''
Meister or Weapon
Meister
Gender
Male
Bio/History
People were just starting to get over this Star clan thing when they heard that Black Star was leaving. The worst part of it was that one day the Star clan would be back and they would atone for the sins that they had done. Dusk Star had come to try and tone for what his family had done years ago. When he was young his father had started to train him. His training started at the age of 6 and continued til he left for the city at 16. He father Black Star was odd to say the least to him but he loved his father and his mother very much. Dusk left for the school with out the knowledge of his parents. He didn't want them to think he was doing something stupid but he wanted to. He needed to clear up his families name. He was nervous but his father had given him the skills he would need to live through some of the most harsh things.
Personality
Dusk is very calm and quiet. The exact opposite of his father. He prides himself on not being noticed and striking with such force that his adversary would be knock out. He was nice to all of the females but always got quiet around the men. He knew his father really well and his dad was harsh when it came to things but his mother was the nicest person he had ever known always helping him and his father with what had to be done. He unlike his father Dusk is ruthless when it comes to fighting other. They have one chance to say why they wont win and he will let them go.
Your weapon
Whatever she wants to turn into
Abilities
Physical Fitness- His agility and speed are almost to an incredible level, as he can run 100 meters in less than six seconds. His strength and Stamina are of legendary quality just like his fathers.
Strong Wavelegth- His favorite thing to use because of this wavelegth is Planet Destruction Cannon.
Ninja Abilities- These were taught to him by his father to pass down what he has learned to his kids some day.
Speed Star- He turns his weapon to the side and is able to move at high speed but he must have the friction to use this otherwise he will slip and fall.
Shield Star- He uses this as a defense to protect against hard hits. He uses this by swinging his weapon in the shape of a star.
Additional Information
He is waiting on the right thing to happen to get his families name into one of pride and not hate.