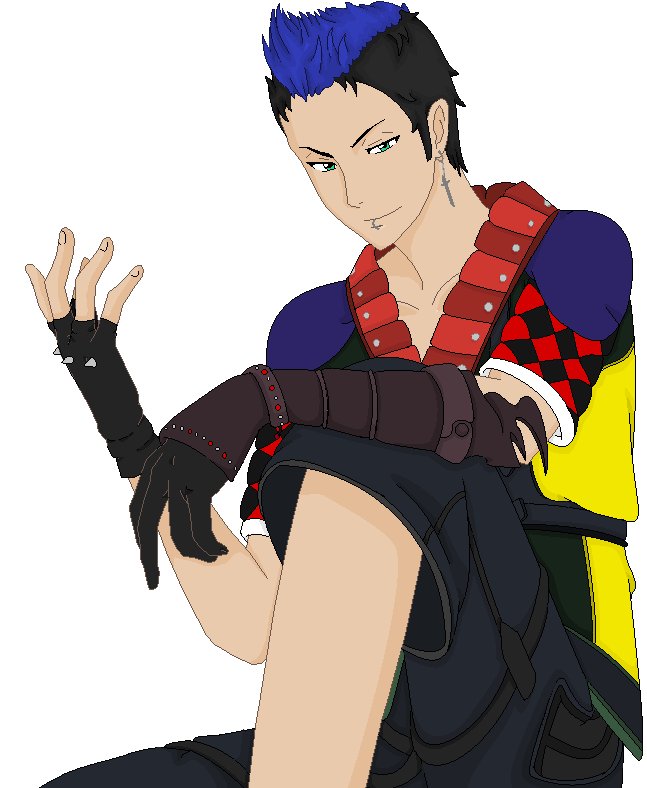 Name: Lucas "Soki" O'Connell
age:29
Height:6'4"
Weight:200 Ilbs
Nationality: Japanese
Ethnicity: Irish
Sexuality: Pansexual
Affiliation: Middle Class
Occupation: Thief
History: Lucas was orphaned at age ten, his mother and father killed by some street thug looking to make a quick score, and for no other reason than the desire to kill them, leaving him with a deep seated anger and sorrow which has marked him all his life. After the death of his parents he went to live with his older brother; Dante somewhere on the outskirts of Solice city. A small house, much too large for two people, here he was raised. Through his childhood and most of his adulthood due to his status, being middle class and all, he never wanted for anything, nor did his constant fights get him into much trouble. So because of this Lucas began an occupation of crime (The Irony?), it started small when he was younger, small things from stores; picking peoples pockets; nothing to really give notice at all, but as he grew older and the thrills grew duller; his crimes grew bolder, ranging from priceless jewelry, to even famous art; Lucas was nothing short of an adrenaline junky with a silent personality, but because of his natural skills as a fighter through years of using his crimes payoff to train with masters of different martial arts, as well as being able to get into places unseen, and unheard it was only a matter of time before the organization got wind of him, upon coming to him; he wasn't sure about joining, figuring he was in trouble of sorts, seeing they knew what he did in his spare time; though he had no chance to escape, as they knocked him out and transported him to the Organization, upon awakening he was given an injection; and because of that simple injection his entire life had all but changed, a random group of men had kidnapped him and turned him into some Guinea-pig though he wasn't complaining, with new powers, came a new desire to compete for no other reason then the thrill of a fight, and the release of all his emotions in a battle of life or death.
Personality:Lucas is usually a smart-ass, when he's not just staying quiet and listening to others; using this as an advantage to gain the upper-hand in whatever he might need too. Though behind the smartassness, and the quiet nature is a deep seated rage, and sorrow that has been burning at his core for most of his life; and only seems to be unlocked during his transformation, which has given him a peace of mind of sorts, allowing him to seemingly act calm and normal when around others, well other then plotting how best to use them to forward his own needs.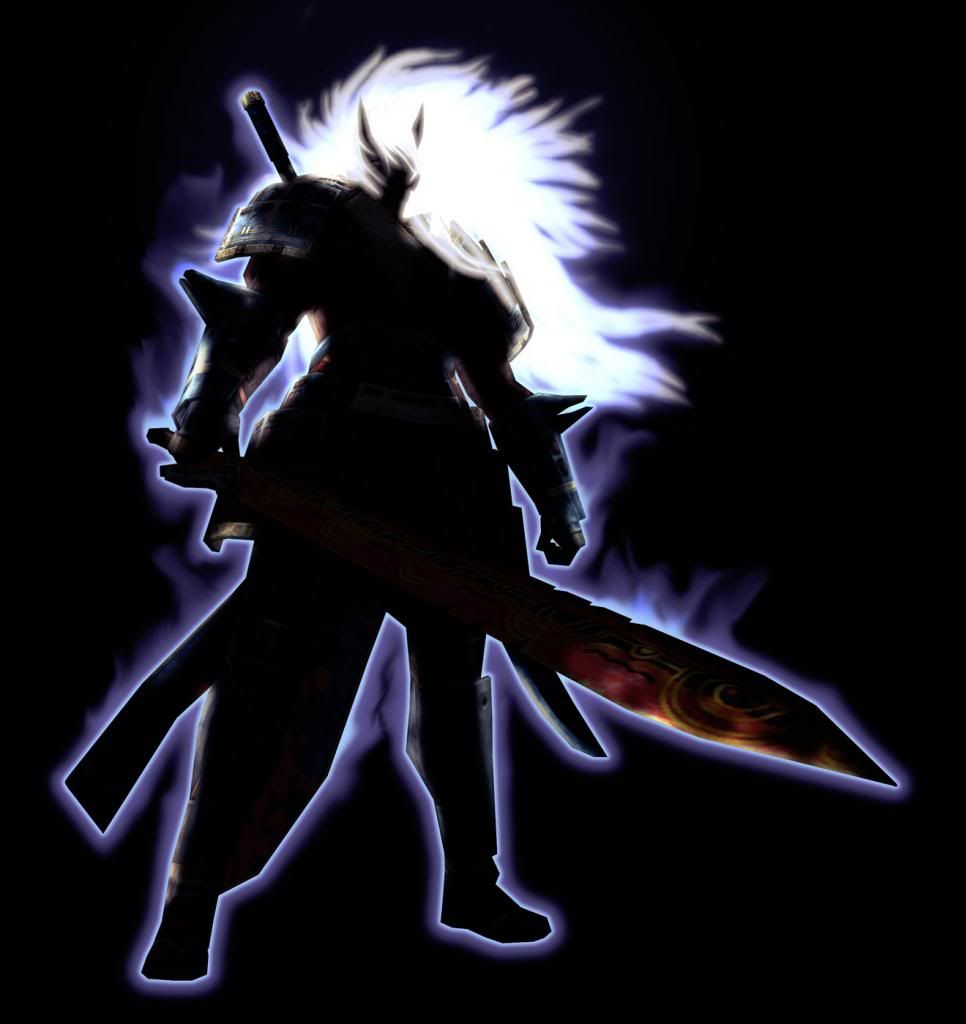 Soul:During his transformation his hair loses all pegmination and grows several inches longer then normal; gaining twin blades that each hold a special appearance as well as meaning, and a suit of ancient Japanese samurai armor. The first is a giant red broadsword, having no name, or one that isn't known at least. The sword itself is a blade of pure anger and hatred, the steel cuts like fire, burning anything in it's way on contact, his second blade
Lamentation
is the sorrow he feels in his life, and harnesses it fully; the blade is living darkness, coating his entire appearance in just that giving him an edge in darkened rooms and night battles; the sword itself seems to sap the will to live from the person who is cut, and depending on the exact emotion during the transformation decides which sword will be at it's strongest. Regardless of which blade is stronger his reflexes are also superb, as well as his agility, though he is no way the fastest, he is sure not the slowest when it comes to a fight; his strength is also good, from wielding twin heavy blades, has given him a greater strength then most; rounding him out to be a perfect killer of sorts.
Weakness: Due to his duel nature during the transformation, and the two elements that have always battled to coexist he is easily considered a berserker in this state, continuously, and sometimes mindlessly charging directly into the face of battle without a care for personal well-being which in it's entirety is the one true weakness of his soul.