N
o
a
h
W
i
n
s
s
What a lovely chessboard.... But unfortunately, I've gotten bored of the pieces.
---
---
Name:
Noah Winss
Age:
25
Sexuality:
Asexual
"Love doesn't exist on a chess board~"
Height:
6'0
Weight:
147
Affiliation:
Middle Class
Occupation:
N/A
Weapon:
None, would rather use abilities, but if needed, he'll resort down to a simple small knife that he can actually use quite well.
Abilities:
Noah's ability is manipulation, the manipulation of anything. He can manipulate up to around 20 small items at a time, 10 medium objects, and 5 humans (NPCs obviously). They can either be dead of alive, but if alive, they'll lose consciousness. But, of course, all things come with a price. Pain. He has scars and bruises and broken bones everywhere, which somehow seems to recover faster than a regular person. From all the years he's known and used this, he can't really feel much anymore, even breaking a bone would just feel like snapping a twig.
---
---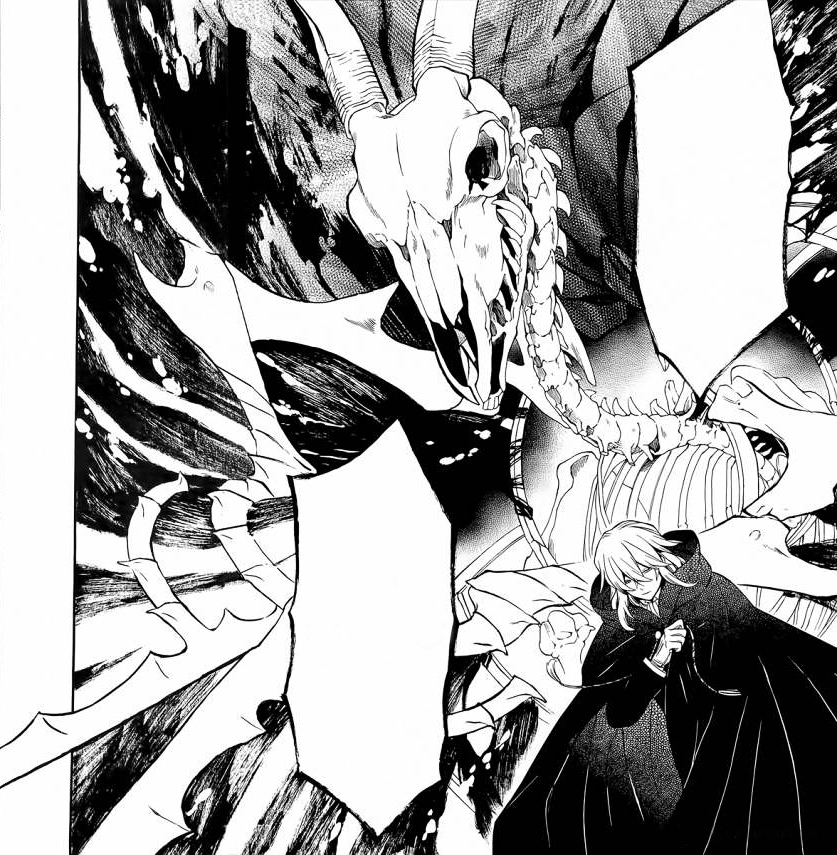 (Soul Appearance)
---
---
Personality:
"I tend to work on my own, and that's for a reason."
Noah is a very, very, very, strange man. He's always on his own and he knows why. One reason is because he avoids people, and the second is because people avoid him. All of this is because of his personality, and how to describe that? He's a sadistic and selfish opponent. He doesn't pay attention to anyone's needs, and if he does, it's not because he cares, but he's interested in them. Noah isn't the type of person for romance, not at all. When he's interested in someone, he wants to see them as his prey, as his entertainment. He likes a fun game of chess every now and then. If not, he gets bored of his pieces easily, and just throws it (the people) away like trash. If something doesn't catch his interest, then that just means that it's about time he got rid of them. It's his way of playing solo, being an enemy to anyone and everyone.
Unlike most people who think of life as... well... life, Noah thinks of it all as a simple game of chess. On one side is him, and on the other is his opponent, who ever that may be, what ever gender they are, and however many may be his opponent. He doesn't care. To him, all he wants is a fun game of chess, or in other words, a fun battle, or scene. If it's not fun or interesting to him, well... I think you may get the point. The better fight you put up, if you would entertain him, the high chance of him allowing you to win or live. Basically, he wants things to happen that he doesn't expect. The rush of surprise is his favorite feeling, even if that means losing in the end.
You won't see any kind side to him, you won't see him take pity, you won't see any human-like trait to him. That's why he's called a
'Cold Hearted Monster.'
He's a sadist and a masochist, in some way. As noted, if anything would entertain him, then it'd be worth hurting other people, or even hurting himself. All that matters to him is a fun game of chess, nothing more. People are just chess pieces that could be conquered and thrown away. To him, the world is the chessboard, which could also be conquered and thrown away if one knows the right tactics to use to win the game.
---
---
(Thought it was a great picture, but panels are a little disturbing, so I blurred one of them, just incase! If I need to remove it, go ahead and tell me please!)
---
---
Likes:
~Chess
~Games
~Having Fun
~Surprising Events
~Interesting People
Dislikes:
~Boring People
~Dull Events
~Expected Happenings
~Spoilers
~Family
~Friends
~Romance
~Attachments
Flaws:
~Sadist
~Masochist
~Has No Feeling For Other People
~Does Anything He Wants
~Works Alone And Is Alone
~Terrible Memory
Strengths:
~Does Great As An Individual
~Has No Feeling For Other People
~Doesn't Feel Pain
Fears:
~Changing
~His Past
~Nightmares
---
---
---
---
History:
"Eh? What's this? I can't remember too well..."
Noah, because of his absurdly terrible memory, can only recall fragments of his past, which is why he feels so little in the very first place. (Everything bold is what he does remember, everything that's not is what he has forgotten)
At first, Noah grew up like any other child, just the only thing that was strange were his eyes; one being a greenish golden color, the other being a deep red. He, surprisingly, didn't get made fun of as he grew older, never. People found it cool, and found it suiting for him. Unlike his current personality, Noah used to be an outgoing and happy kid, living in a small neighborhood, but in a large city.
He had both his parents, a mother and father, who cared about him very deeply, and tried to raise him the way any other parent would. He also had a twin sister who he loved with all his heart and cared for deeply. He took care of her when his parents were away, and made sure no one bullied her or hurt her at all. Noah was an innocent child, being happy, lovable, and a cheerful young boy. Everyone loved him, and those that didn't eventually got used to his behavior of wanting to help others, and over time became his close friends. That's how it was until he had a nightmare.
This nightmare would probably be normal for a bunch of people, but Noah only had it as a child. It was a nightmare of complete darkness, and while dreams would only last for a little bit, his dream lasted for hours without end. Noah, at first, was curious about this dream, not knowing what it was or the purpose of it, and basically roamed around in the complete darkness for around a whole two hours. But after that, he began to cry, getting afraid of this nightmare, and finally, he began to hear voices. They told him things, wether terrible or horrifying, it changed him, and after the hours of listening to these voices, he finally woke up, but he wasn't the same Noah. He wasn't the same personality-wise, and the new abilities he got, but never used since he didn't know until years later. Nevertheless, he was most definitely not the same person.
For the first day, his parents were concerned because he was completely emotionless, and hardly moved. He told them he was sick and didn't want go to school, so they allowed him to stay in bed, for a whole two weeks. They got a doctor to come to the house, but the doctor said nothing was wrong, nothing at all. The parents grew even more worried, and after a little while of talking to him, they grew afraid of the child they had raised, even though they didn't want to.
One day, things went out of hand. Noah became sadistic, grabbing little items, mostly just forks and play scissors, and then hurting people, himself, and animals with it. It wasn't anything like killing them, but it did make people fear him even more. He did this for years until he reached a higher age of around 16 where he simply got bored of his regular-like life, and so he destroyed his house, lighting it on fire from the kitchen. From there, he used manipulation to get rid of everyone inside, even his beloved twin sister who he cared for so much.

From there, he began to live on his own, since the police found no evidence of his family's death, thinking the son died with them or something of that sort. He moved in with a 'friend from childhood,' who soon moved out a week later after fearing Noah's personality, leaving the apartment to him alone. Since then, he's been focusing on winning challenges given to him and participating in this little 'game' set up for people like him with abilities, who has met that 'someone,' or in his case, has heard that 'someone.'
Regular Theme Song:
Another Dimension | Yuki Kajura
Battle Theme Song:
Ghost Blood | Yuki Kajirua