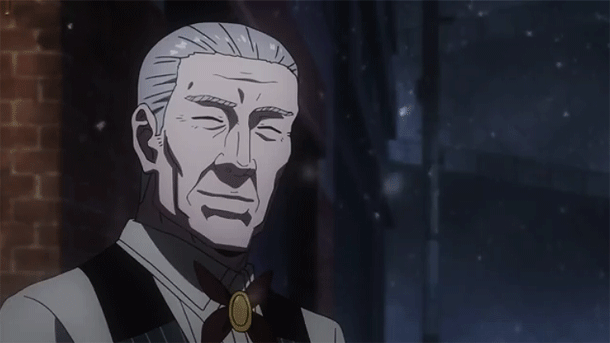 Why hello there! You don't know me. It's okay, that's how it's supposed to be, but I know you. You seem like the type of person who wants something more from life. Do you have a dream? Something that drives you to keep on living out the pretentious lifestyle that most people who haven't gave up and are just too afraid to end it have? Don't feel dismayed. Despite what you say, you're not a scum of society, nor have you reached the ultimate stage of human achievement. Nah, I can tell you're different from even most people. You have something you've always wanted and are willing to do whatever it takes to get it, even if it cost your life. I have a proposition for you, but first you must know a few things.
There's a battle going on. A battle of life and death. Is it a war? I guess you could say that but it's more than just a war. It's a way of life. You ever heard of Fighting sports? Well this is similar. You get money if you win, and if you lose you have to pay the price. You soul has some level of value to it. It's about 10 losses. When you begin the first fight you start off with 10 soul points which you can use as a currency, kind of like poker chips. If you win, depending on how much you gamble, you get the amount the other person put on the table. Not only that but there is a pay bonus for bigger sacrifices. What happens if you run out of soul points? Well if you run out your opponent can kill you or you will be brought into our custody. Call it a concentration period to strip you of your power. Luckily, I like you new guys so I'll give you 20 soul points to start off with instead of 10. Who am I? I'm just the messenger who works for the people who you would call sponsors, or the people who've given you a right to participate in this game. You need money? Like hurting people? Want to die? Want to have power? I don't care what your reasons are, but know this. Once you enter the game you cannot run. You must participate. If you don't, then my colleagues have all the right to find you and kill you.
How do I put this? This is not a normal street fight. This is a fight of souls. A genuine fight where you put all you have vs. what someone else has. Whatever type of soul you have that's the type of form you will take. The type of powers you will take. If you take the injection to release your soul, then you will become a fighter even if you have a week soul. It is possible to get your soul stronger though. Don't ask me how though. Everyone has different quarks. If you drop out of a fight you lose half your soul points so be careful. Be wary of me too. I have to participate. I might be stronger than you but I hope not. I hate fighting weaklings. I hate killing them too so don't run. Also those who use their powers on normal people, will lose their soul. No questions asked.
Now, let me get into details about souls and fighting with them. Your soul can look like anything. In most cases you're appearance changes and you even get a certain ability to go with it. If you want to know about powers you have to figure that out on your own. I'd advise you hurry though, because once your fight starts, it might be too late to learn.
The Real story.
Before. I used to think the real story was clear. I walked on the edge of a human reality, and one I had all to myself. Thinking I was one of the few chosen, I took the life of someone who was close to me. Took a mother from her son. A husband from his lover. A father from his daughter. The worst part is, I couldn't even begin to start counting the number of people I've killed. Nor could I tell you the reason I killed them.
Wouldn't be a reason you'd probably be happy with anyway. What do you want me to say? I was told by a man in a black trench coat to take power from myself. With that power, me at the time, a teenaged kid managed to bring down an entire house with one snap of his fingers killing his parents. You want me to say that I didn't mean to, and that every day I regret even making that decision? Well I ask you, what then? Will you forgive me? Will it bring them back?
I've made an answer for this a long time ago. No matter how many people I kill... No matter how many children that get brought into this game that I don't stop... Life goes on. The world doesn't just stop spinning when someone dies. Nor does it spin differently when an evil is thrown away. There has to be a permanent solution to something. If anything, good or bad, I just want something permanent. This inconsistency doesn't make me sad. It doesn't make me feel any regret. Why would I. Nothing's changed. NOTHING. I'm still here. I'm still moving. I'm still shedding blood. I'm still dragging others down. There isn't anything I can say I have left. However, I still move. In cases like this, there would be question of how can a man that has nothing and is nothing move. Maybe it's the same way the earth moves around the sun. I feel as if I'm being pulled closer and closer to it. To something I can't even describe, for I have not seen. I wonder, is this what a man about to achieve greatness goes through. Is this how he feels while he's going there. This burning feeling. This leash that pulls you away from defeat, but starves you of all other emotion. This pain. This anger..........
Spinning in his own mind for longer than he was bothering to count the man found himself at the final destination of his journey. Years of running have finally led to this heated ending. A path that led to a feeling more painful than the lost he felt and a warning of something worse to come. Were he to be honest, he would have said he wouldn't have ended his life any other way. It was good to forget in patches. To worry about gathering enough spit in order to swallow without ripping his already torn throat instead of the past was such a relief, though the relief subsided whenever he thought about the disease he was being relieved from. A mental disease in which he gave himself. One which he needed to control. This need for control was caused by a specific want of his. A want for his thirst to be quenched. Not the thirst his peeled chapped lips begged for. If anything, he would have considered himself to be way beyond that. Far was he from the needs of his own body. His wants were strictly for him. Wants that he would sacrifice anything for.
He became depressed at the fact that he was going to die unable to get any further in life and once again questioned if he even left the starting point yet. It was only the buzzing sound of a landing helicopter that woke him up from his dream. The dream that allowed him to pity himself. The dream where he got to pretend he wasn't aware of how things in the world he lived in worked.
"Sir." It was the greeting of a man whom he recognized all too well, but for some reason seemed different every time. This man came casually out of the black news looking helicopter with an elderly stroll. Playing natural for the obvious cameras that were now watching. Oblivious to the younger hungry gentleman at least. The copter had at least six diverse cameras zoomed in at him to capture his struggle perfectly and just to make him an object of entertainment. That alone made him sit up, hunched over and dizzy, soon to try his hand at standing after about ten hours of crawling. He hadn't noticed, but his hands were burnt from the sand. The older man just smiled as he offered a hand of his own to help the young man. "Sir."
It was refused and though he wanted to the younger man couldn't stand. 'What is it? What do you want from me?' he thought to himself, feeling only two fates awaited him currently. Though the man in front of him wore a grandfather's smile, the only things he offered were death and a life of slavery. He'd rather go for the former.
"Please then. Be prepared sir."
He was wondering what he had to be prepared for? What kind of warning was that? Did he think that he of all people could take pity on someone? The younger male forced his feet under his butt, flattening them to the ground as best he good. This threw him forward, but luckily he was able to catch himself with his hands before falling face forward in burning hot sand. His body was in a state of numbness as though every part was put to sleep by lack of blood flow and now is violently waking itself up. He shivered in the sensation of bringing his revival mixed with the determination to have one last thing to say to the men who put him in this position. There was a cool wind as the night drew near and from the landed copter came two men with a boy. The sun had disappeared behind the mountains so suddenly, it made the young man glance upward, even though the only thing he had to offer was a pained look. Once he saw the young boy, if you could even call him that, he felt he had no choice, but to stand no matter how hard it was.
"You sons of bitches. Do you think a fool of me?"
"Two people of different age groups who have similar afflictions. Ones in control and the other is a failed young soul."
"Then kill me if that's your plan. Don't try to bring a kid down into..."
"The child is the rotten egg here. Like you, he's already gotten rid of his family. Did so with a smile on his face too."
These words made the younger man want to look at the child, but his mixed feelings caused him to only glance. From that one look however, he could tell the old man was leaving out a ton of details. What was the kids MO? Why did he do what he did? What type of people were his parents? Did he love them? Did they love him? It was too much to think about. But wait, why would the younger man care? What did he have to gain from caring? What would him dying do, but cover up something? What could he do? If he didn't kill, then... It would end up the same as it did last time. However, he knew if he did kill, then it would mean taking someone away from someone they love. Was it worth it? Did he care? Did he really care? What could he do to show he cared? The only thing he could do was show his anger, because nothing else would make a difference. At least now, his mood would be sated for a while. So he looked back at the boy, who seemed to have a nonchalant look on his face. As if he didn't even care to be there. He had a gut feeling, this kid wasn't as far gone as the others. It made it feel a little worse in a way.
"Hey kid," The younger man said. The boy seemed to register his words since he looked in his direction. His eyes narrowed on the man, but no words were said. "Why do you follow these guys? They only want you to die. Just kill them like you did your parents. If you're as bad as I'm hearing then surely..."
"Shut the hell up. I ain't no kid. Brimming five-four and a little short for my age, but I ain't no kid. Got a job at the age of 15. Parents never bought me anything. They told me that I was adopted, but I knew I wasn't. They hit me and said it was okay, because I was bad kid. Though I never hit anyone before now. So I realized, maybe they saw this part of me all along. Even through the smiles. I look at other kids and wonder, did I once smile to their faces like they do? Then why couldn't they love me the way their parents did. Locking me in rooms for long hours while they do whatever. Sure, they probably didn't deserve to die, but it was on the principal. So did the police chief of Garvi street. So did some of the people at my school. Look, I can go on all day about slowly rotting memories or violent sprees, but my body is urging me to fight you right now. Though I always thought fight was a childish word, so if you wouldn't waste my time."
That was all the young man needed from the kid. He had seen it many times. Not this stable sounding, but definitely all the other symptoms. Twitching while talking. Switching topics. Defending people who they truly dislike, then insulting them. Talking about the past. It was something he couldn't ever get past. When they ramble about some old memories of a time that doesn't exist to the outside person, it makes them seem even crazier. Though one can't deny something must be true of the past, without evidence, they were always just wasting their breath. Even he could go about his own past making himself out to be the victim, but he didn't. With that, it was hard to tell if he should feel compassion for the boy or not. One thing was for certain. He could already feel the buzzing transitioning from finger to finger, and his energy shot back with the ease of his body, sending adrenaline through his veins, making him feel more in control of himself, yet somewhat out of control as his anger boiled. He gritted his teeth which made the kid step forward, the old man step back and the sound of wind cease with the helicopters engine. This was it indeed. Something he thought he could get away from. The feeling of having to decide if doing the right thing really meant him being a murderer. The feeling of confliction that came with staring at an individual changing into the form that most represents his soul. Something which he had been avoiding doing for the last two and a half years.
It didn't take long for the boy to show his bestial side. If this really was a representation of who the kid really was then he seemed to be a leech. A beast of a leech who only had one thing in mind. To devour the world and everyone in it. To take back something which he had lost, but in mass quantity. It violently, but swiftly, moved around in the sand to attack the young man, who had, for lack of better judgment, stayed in his normal form. He had seen this many times before. He was used to it. So used to this unnatural occurrence that it sickened him to his stomach that he of all people would be. It wasn't always like this. He remembered a better day, further than three years back, when he had a dream of helping not only himself, but the people around him as well. When did he get caught inside this spiral? Was it a spiral? Did it deserve to be called that? Or, was it just growing up? Everyone grows up in different situations, but only a true adult can make the best of that situation. Only a matured person can get used to his situation, if only just enough to change it. Change is what he wanted. He didn't want to have to cast down the lightning of earths nature upon anyone anymore, especially not a child. However, he knew in order for him to make change, something had to be done.
The boys strength and speed were nothing compared to his own. His weight made it hard to do much, but his silky eel like flesh made him the perfect conductor and in a matter of minutes, there was nothing left, but a burning corpse of an unidentifiable person. Looking down at the body, the young man felt his eyes burning, almost as if he was about to cry. However, once he blink, hard enough to force a tear out, he realized nothing was going to show. What was sad at that moment wasn't the fact that he had to do something which he told himself he wouldn't. No. It wasn't either the fact that he would now have to do it again without notice of when he could stop. To him, it was the fact that this young man in front of him, probably only seven or eight years younger than him, had to die with no one shedding one tear for him. It didn't matter who's fault it was. Who was truly to blame. It was just sad that it had to happen.
"What do you say Axl? Will you come back with us and help us for the next games as well?"
When Axl turned around the man smiled with a relaxed and welcoming grin. It was almost as if they were related and having some type of prodigal reunion. The young man would have to accept, but he wouldn't have to be polite about it. Giving a slow nod, he slowly walked his way to the helicopter and the two left the body to rot in the desert. Once in the plane, Axl knew that this would be his last go round. No longer would he be kept in this aching spiral of death and torment. From this day on, there was only a narrow path for him. He didn't know what was at the end, nor how he was going to get there, but he knew one thing, he'd kill as many people as need be. He'd even die for it.
Character sheet needs:
Name
Age
height
Weight
Powers
Personality
Occupation
Weapon of choice
History
Soul form and human form pictures and explanations needed
Reason why you accepted the "gift" and entered the tournament
Main them that describes your person to a T if possible
Battle theme. Anything you think is bad ass that compliments character
Relationships
Likes
dislikes
Strengths
weaknesses
Flaws character wise
Rules to come soon!!!
0 posts here • Page 1 of 1
0 posts here • Page 1 of 1
Arcs are bundles of posts that you can organize on your own. They're useful for telling a story that might span long periods of time or space.
There are no arcs in this roleplay.
There are no quests in this roleplay.
Here's the current leaderboard.
There are no groups in this roleplay!
Welcome home, Promethean. Here, you can manage your universe.
Arcs are bundles of posts from any location, allowing you to easily capture sub-plots which might be spread out across multiple locations.
You can create Quests with various rewards, encouraging your players to engage with specific plot lines.
Settings are the backdrop for the characters in your universe, giving meaning and context to their existence. By creating a number of well-written locations, you can organize your universe into areas and regions.
Navigation
While not required, locations can be organized onto a map. More information soon!
There are no groups in this roleplay!
By creating Collectibles, you can reward your players with unique items that accentuate their character sheets.
Once an Item has been created, it can be spawned in the IC using /spawn Item Name (case-sensitive, as usual) — this can be followed with /take Item Name to retrieve the item into the current character's inventory.
Give your Universe life by adding a Mob, which are auto-replenishing NPCs your players can interact with. Useful for some quick hack-and-slash fun!
Mobs can be automated spawns, like rats and bats, or full-on NPCs complete with conversation menus. Use them to enhance your player experience!
Current Mobs
No mobs have been created yet.
Locations where Mobs and Items might appear.
You can schedule events for your players to create notifications and schedule times for everyone to plan around.
Add and remove other people from your Universe.
The Forge
Use your INK to craft new artifacts in Soul Killers: The spirit within. Once created, Items cannot be changed, but they can be bought and sold in the marketplace.
Notable Items
No items have been created yet!
The Market
Buy, sell, and even craft your own items in this universe.
Market Data

Market conditions are unknown. Use caution when trading.

Quick Buy (Items Most Recently Listed for Sale)
The best subway in the city. Peoples choice and hits all the main spots. You can even walk to the sewers from one of the exits.
The pub where you go to drink and have fun. Most popular in Cacophony.
Sewers line the underground of Cacophony, even further below ground than the subway.
None
Discussions
Topics

Replies
Views

Last post
Most recent OOC posts in Soul Killers: The spirit within
There have been no posts in the OOC topic for this roleplay!