But lycan's have no choice in who their mate is. They are given not chosen by the spirits of Artemis the goddess of the moon and the hunt. They choose who is best for who. It is their soulmate, their one and only, the person they were made for, that is what a mate is.. But for an Alpha wolf the pull is stronger and they must have a Luna for their pack that is why every year an unmated Alpha wolf must meet with all the Pack's of the world in the King's courtyard.
The Kings courtyard is located at the Alpha Kings castle in Neuschwanstein, Germany. The Lycan Alpha King is the ruler of the werewolf world, he have control over every wolf even the rogues. But the old king, Alpha Brandon Black, is stepping down and have's handed over the throne to his only son 21 year old Lucas Black. The only problem is Lucas havn't found his mate yet meaning no Queen Luna.
Alpha's all around the world gather once a year to find their mates they leave their Beta's to watch over the pack but take their Delta's and 2 of their warrior's with them. But this year the new royal king Alpha is joining them. With the power to control any wolf the royal Alpha is on a look out for his mate. But with a pack of rogues coming to surprise them what will they do? Not only that but the elders are planing something against the vampires...something evil. Will the Alpha's be able to stop all the danger happening in the world and still find the one they were truly meant to be with?
In a world full of humans how can the werewolf way survive? The power of a werewolf is ten times stronger then that of a human but we still hide. Power with respect

What happens when you find your true mate?

First you will smell then. They will smell like the things you like most in the world.
Second you will look into their eyes and a connection will form, linking your emotions
Third, when you touch them pleasurable tingles will occur where ever they touch
Fourth, the marking. This is were a male will state his claim by biting the female (both in human form) at the junction between the neck and shoulder.
Fifth, is the mating which is tying the two together forever in every way possible. (mating aka making babies)
Lycan's are the most powerful and rare supernatural in the world. The reason for that is because only gifted people get to be blessed by Artemis. Alpha's are the leader's of their wolf pack, Beta's are their second in command and training their Warriors and Guards. Delta's are third in command they deal with rogues that venture onto their territory. There are many different wolves healers, nurtures, omega's. The normal Lycan is ten times stronger then a human and 3 times stronger then a vampire, they have enhanced hearing, sight, smell, healing, speed and agility and turn into giant wolves usually the size of a horse. The higher the ranking of a wolf the bigger and stronger they are, Royal Alpha's usually range around 6'5ft tall in human form and 8 feet in wolf form then it just goes down with ranks. Pack doctors and Healers have the ability to heal wound's made from silver, Nurtures have this uncanny sense that informs them of the pups condition and location, Warrior's are stronger then the average wolf. Wolves are born into their ranks but if their mate is of higher rank the wolf may move up.
Vampire's are the mortal enemies of the Lycan, they are th most common supernatural because of their bite. Any pure blood vampire can make a slave vampire, a human that becomes a vampire but must always follow the orders of their Sire. Vampire's eat only blood and human food can poison them also can the blood of a Lycan. Vampire's are tried of the Lycan and the head Vampire, their clan leader's and a certain rogue wolf are planing an attack on the castle. They are planing on stealing every Alpha wolf's mate once found and kill the driving the Alpha's to insanity cause they cant live without them because the Alpha pull is to strong.
Lycan's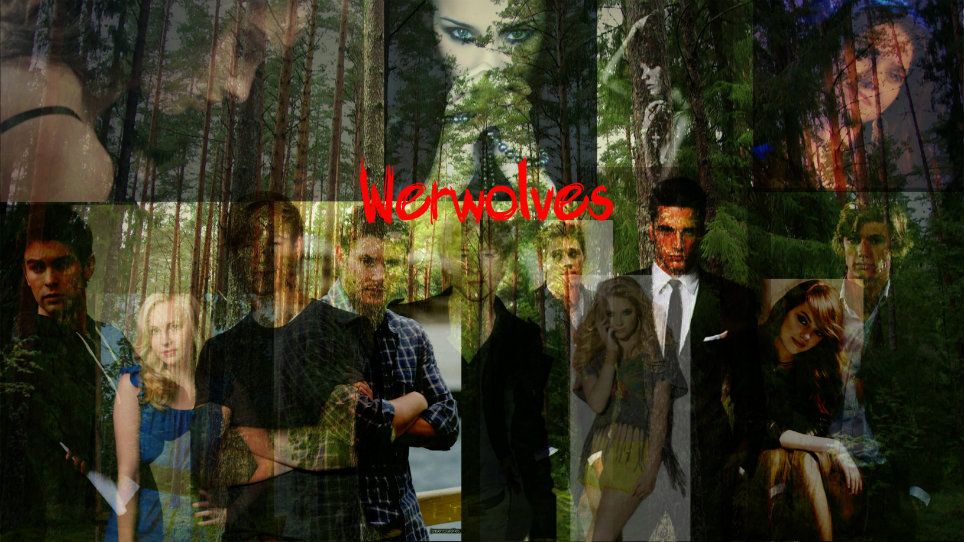 Royal Moon Pack
1. Royal King Alpha- taken
2. Royal Beta (Male) taken
3. Royal Delta (male)
4. Warrior (unlimited)
Shadow Moon Pack (second largest pack)
1. Alpha (male) taken
2. Beta (Male)
3. Delta (Male)
4. Lead Warrior (Female) taken
5. Lead Hunter (Male)
6. Pack Doctor (Female) Taken
7. Healers (female) taken
8. Nurtures (unlimited)
9. Warrior (unlimited)
Ocean Moon Pack (third largest pack)
1. Alpha (male)
2. Beta (female) Reserved by Horseygirl
3. Delta (Male) Taken
4. Lead Warrior taken
5. Lead Hunter (female) taken
6. Pack Doctor (male)
7.Healers (unlimited)
8. Nurtures (unlimited)
9. Warrior (unlimited)
Forest Moon Pack (fourth largest pack)
1. Alpha (female)Reserved by Horseygirl
2. Beta (Male) taken
3. Delta (female)
4. Lead Warrior (male)
5. Lead Hunter (Male)
6. Pack Doctor (female) taken
7.Healers (unlimited)
8. Nurtures (unlimited)
9. Warrior (unlimited)
ROGUES ARE UNLIMITED!!
Vampire's
1.Head Vampire (male)reserved by Northgaze (the slave for him is reserved by disposable-teen)
2. Leader (female)
3. Leader (male) reserved by auroradawn
4. Leader (female)
5.Vampire (unlimited)
6. Slaves (unlimited)
7. Main Rogue reserved by Northgaze
By.Liliepanda
1. I am the goddess and GM of this RP, do whatever i say
2. PM or OOC me when you have figured out who you want to be your mate
3. No sex scenes but romance is encouraged
4. Your wolf will have pups and when you do, you play them you can make a profile for them i dont care but pups are unlimited but keep it realistic.
5. No anime
6. Any other rule i make but cant think of at the moment shall be followed.

CHARACTER SHEET:

Name:
Age:
Appearance: (use at least 3 pictures)
Hair Color:
Eye Color:
Height:
Gender:
Title:
Pack:
Personality:
Short History: (have to be at least 6 sentences)
Mate:
Other:
Taking place in...
Anne was smiling trying to reassure Zoe and Adrian when she heard someone coming closer. She smelled her scent and recognized her right away, Claudie. She was finally at their reach when greeted everyone "Good morning". She covered herself with her sleeves a little too fast and oddly, she must feel uncomfortable still... and rightfully so was all Anne could come up with for the moment.

Anne stared at the pale girl that was a new addition to Adrian's former pack, and was a bit surprised as she stared back at her. "Hello, I'm Claudie Nightshade." Anne waited for a moment wondering how she could react to her greeting, at first she stared at her expressionless without being too rude. But a thought clouded Anne's judgment, more like a memory came came back to her, the smell of vampires specially the scent of this female and the scent of the blood of the many wolves, cold and dead on the floor. I couldn't save them... was the last thing she thought before her mind came back to reality. There was nothing else that could be done about it, that much was true, however that didn't mean that Anne needed to like this woman.

Even though she had decided that she would not treat her differently until she proved her wrong, Anne couldn't help but feel anger towards the woman that had made her feel helpless. Even worse, she made Anne remember that there were and would be times when not even her medicals skills would not be enough to save those around her. At the end, Anne simply nodded at the woman without introducing herself or giving in a smile, simply a firm nod, Well, this is going to be awkward all over again.

Before something like that could happen, Anne spoke to everyone in the group, "now we're just missing Bryarly right?"
---
Zoe smiled genuinely back at Anne and nodded slightly in acknowledgement of her thanks as she made eye contact when Anne eyed her to show that she was thanking her as well. She nodded, understanding completely. "Don't worry, hun, you and your soul-mate haven't found each other just yet, but you will. I promise. And don't let the other couples get to you. If you're ever feeling down or lonely, come to us, we're always here to help." Zoe told her with a warm smile. "And don't feel bad or silly about it. I think everyone feels that way before they find their mate; its normal to worry about it when you see everyone else that has some happiness that you don't yet. But don't you worry, Artemis will find you someone special, if she hasn't already." she promised, sincerely believing it. Not everyone found their mates at the same time, but she was sure Anne would come across him sometime soon. She sincerely hoped she did, for Anne deserved that happiness. She didn't see why Artemis wouldn't have given her a mate, like all the other females of the packs. Anne was just as deserving as the rest of them, if not more than some of them.
When Claudie came up to them, Zoe turned her head and tried to give her just as warm of a smile, but her uncertainty and still mistrusting judgement towards the girl must have shown through, for Claudie seemed to give her some sort of a guarded look that was just short of being friendly. The vampire girl's presence still made her more than a little uneasy. And she noticed she wasn't the only one; although Adrian was very friendly toward Claudie as if they were long-lost sisters or something, Anne seemed to tense up at her approach. Zoe noticed how she didn't respond right away and how she avoided having to greet her back by noting how Bryarly was the only one missing now. And then Zoe realized why Anne would feel angry at her. She had had to heal all those werewolves Claudie had injured at the night of the attack she had led, and some of them hadn't made it. This trip was going to be more awkward and unfriendly than Zoe had originally thought. It was sure starting out on a bad foot now that Claudie had joined them. Zoe blinked out of her thoughts and nodded in response to what Anne said. "Ummm, yeah, do you think one of us should go check on Bry and fetch her?" she asked, kind of relieved that Anne had changed the subject and steered away from interactions and introductions with Claudie.
---
Arcs are bundles of posts that you can organize on your own. They're useful for telling a story that might span long periods of time or space.
There are no arcs in this roleplay.
There are no quests in this roleplay.
Here's the current leaderboard.
There are no groups in this roleplay!
Welcome home, Promethean. Here, you can manage your universe.
Arcs are bundles of posts from any location, allowing you to easily capture sub-plots which might be spread out across multiple locations.
You can create Quests with various rewards, encouraging your players to engage with specific plot lines.
Settings are the backdrop for the characters in your universe, giving meaning and context to their existence. By creating a number of well-written locations, you can organize your universe into areas and regions.
Navigation
While not required, locations can be organized onto a map. More information soon!
There are no groups in this roleplay!
By creating Collectibles, you can reward your players with unique items that accentuate their character sheets.
Once an Item has been created, it can be spawned in the IC using /spawn Item Name (case-sensitive, as usual) — this can be followed with /take Item Name to retrieve the item into the current character's inventory.
Give your Universe life by adding a Mob, which are auto-replenishing NPCs your players can interact with. Useful for some quick hack-and-slash fun!
Mobs can be automated spawns, like rats and bats, or full-on NPCs complete with conversation menus. Use them to enhance your player experience!
Current Mobs
No mobs have been created yet.
Locations where Mobs and Items might appear.
You can schedule events for your players to create notifications and schedule times for everyone to plan around.
Add and remove other people from your Universe.
Orphanage
By marking a character as abandoned, you can offer them to your players as pre-made character sheets.
The Forge
Use your INK to craft new artifacts in Soulmate: My Alpha Mate. Once created, Items cannot be changed, but they can be bought and sold in the marketplace.
Notable Items
No items have been created yet!
The Market
Buy, sell, and even craft your own items in this universe.
Market Data

Market conditions are unknown. Use caution when trading.

Quick Buy (Items Most Recently Listed for Sale)
None
Discussions
Most recent OOC posts in Soulmate: My Alpha Mate