---
---
---
Behold, a son of the Night
"He gave me a severe look over his spectacles and said, as if he thought the words were deadly venom and might kill me, "You are an untidy person."
~Jim Butcher, Turn Coat
---
---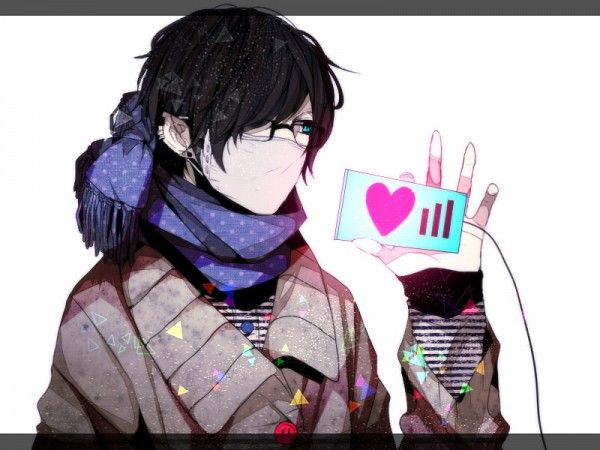 ---
---
|Role|
Student Council President; Villain
|Gender|
Male
|Grade|
College Freshman
|Age|
19
|Physical Description|
Ruben is fairly tall, standing at five feet eleven inches. His physique, on the other hand, isn't discernable thanks to the obscene amounts of clothing he always has layered on. Vests, scarves, sweaters; you name it. He can get quite creative. Despite being student council, his style of dress is extremely unusual, and perhaps bordering on eccentric. He fits the 'president' look alright by himself; orderly black hair, pale skin, glasses. Vivid blue eyes, multiple ear piercings, and a facial mask are definitely a bit offsetting, however.
Ruben has this dignified way of carrying himself, one that clearly draws the boundaries of how close one should stand to him.
---
---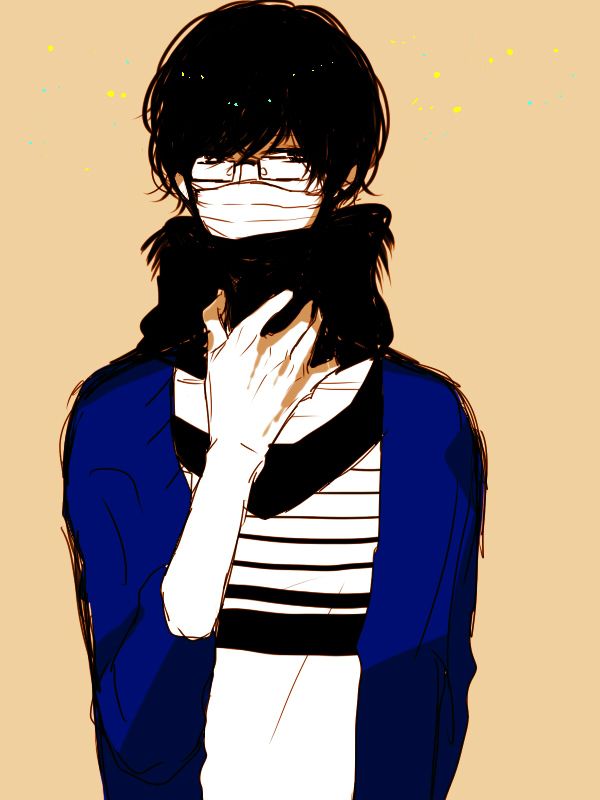 |I can...|
Rally the school, organize events, keep secrets, influence the staff, and stretch himself preform at a higher quality than most people. Ruben is extremely intelligent, and can use the power of his position to it's maximum potential. Ruben inherited a lot from his activist mother, more than either of them realized. He's a good leader, and a great public speaker. Ruben knows who needs to be kissed up to, and how to do it. Though those are his most notable skills, Ruben does have a few others worth mentioning. He can bake, for one thing. Ruben's also a chemistry genius, and can clean like he has a team of ten professionals backing him up.
Also, as a member of the Student Council, he also has a strong ability. This power, however, is a mystery except to perhaps his fellow SC members. A lot is unknown about what Ruben is truly capable of, but his abilities are surrounded by rumors.
|But I can't...|
Play sports, get along with people when he doesn't have to, or handle anger very well. Ruben gets overwhelmed, and can't think clearly, making rash decisions. His mysophobia can also be crippling, in a serious way. Paired with his OCD, Ruben has been known to repeat an action over and over and over, like compulsively washing his hands. When this happens, someone needs to stop him or he'll keep doing it until he bleeds.
Adding to the list, Ruben can't swim, panics really easily over the slightest things even if he doesn't show it, handle unwelcome people in his personal space, deal with girls (or guys) hitting on him (even if it's only as a joke, Ruben won't be able to tell), eat around other people, or fake anything.
---
---
|Personality|
Mysophobia, a pathological fear of contamination and germs. Translation? Ruben hates physical contact with people. He's a clean freak, his clothes and person always always spotless. Easily irritated by the efforts of the "common people" to befriend him, Ruben is the very definition of anti-social. Well, except for the fact that he doesn't hate people. He doesn't really care about them at all, really. Ruben, simply put, hates the diseases they carry.
Normally, though, Ruben is a very calm and composed person, no matter what his eccentric deeds might do to suggest otherwise. He takes everything seriously, from practical jokes to sarcasm to small talk. As such, he's easily fooled by people's lies, but usually his naivety protects him from the worst kinds of deceptions, so it hasn't been too much of a problem thus far.
No matter how prickly or irritable or sophisticated he may seem on the outside, Ruben is actually an active volcano of emotions just under the surface. He either feels things superficially, or very passionately. For Ruben, there isn't much of a grey area for things.
When it comes to people, Ruben isn't one to wonder
"Hey, do I trust this person?"
or
"Is this person someone that I like?"
Ruben is, in normal life, indifferent towards all things. His exterior persona, cool as a cucumber, is comprised of organized, logical thoughts and ninety degree angles. Many accept this as Ruben's true personality, and it is, but he has a little more depth then that. But back to people. Ruben is somewhat retarded (and, as we said, naive) when it comes to interpersonal relationships, so he doesn't conduct his relationships the same way normal, mentally healthy people do. Remember that exterior persona we talked about? The more comfortable he is with someone, the further that persona will drop. Since he relies his level of comfort more than anything else, Ruben can easily accept somewhat questionable people into his life, where others would not. (*cough*the entire SC*cough*)
Take the Student Council, for instance. Normally, Ruben could really care less if someone is being a slob (as long as they aren't involving him in any way), but he nags the other members constantly about their hygiene and sanitation skills (or rather, their lack thereof). Germs and contamination are one of Ruben's biggest fears/worst enemies, and the Student Council is comprised of the few other people Ruben has somehow grown accustomed to. So, his way of trying to make them cleaner, could be considered a misdirected attempt to protect them from the worst of things. If so, then Ruben is quite the mother hen.
Considering the solidity of Ruben's exterior (note: it's not a fake, outer personality) it's pretty amazing he's grown comfortable enough with a group of people to actually
yell
at them. In fact, when Ruben deems the room to be 'clean' enough, he has sometimes been known to (gasp) take his mask off around (double gasp)
actual people
! But only the SC. Ruben would rather suffocate to death instead of breathing the same, unfiltered air the unfamiliar, filthy human beings are breathing.
Counter-balancing his severe nature, Ruben is known for his extreme eccentricity, all the more strange because of his character type. There's his layered, mismatched sense of style, for starters. But Ruben has been seen getting into arguments with inanimate objects, avoiding the cracks in the sidewalk, draping cloths over any mirrors he passes by in the SC dorm; the list is endless, really.
For all of Ruben's distrust and paranoia, he still retains this strange quality of naivety. He knows his Secretary isn't one to be relied on past a certain extent, for example, but he's still perfectly fine with being in the same room as her for hours on end, breathing her air, and even maybe touching her if he has to. He knows he can't exactly trust her with Student Council related things, but he doesn't see how that would effect the way he perceives or behaves around her.
When it boils down to it, in the end, Ruben is more strategic and hardworking than crafty and cunning. He has his right-hand man (who is, by the way, perhaps the most questionable of the Student Council) to do that for him. Ruben's relationship with Daman is an odd thing. He mother hens the Vice-president more than anyone else; it can go from a casual reprimand
"Aalam. Stop dripping that all over yourself."
to a full scale explosion followed by a somewhat violent chase scene. Unlike the others, Ruben never "got used" to Daman before yelling at him, instead, his annoyingness and general sloppiness pretty much
forced
Ruben into the nagging stage. On the other hand, Ruben is, as a rule, unruffled by the other boy's more sinister nature. He takes it seriously, as he does with all things, but... for some strange reason... instead of simply being indifferent, as he usually is, Ruben can somehow just... see past it?
|I like...|
As we've said, Ruben doesn't really brood over how whether he likes or doesn't like something/someone. He just does or does not; it's just something that happens. Coming up straight here, Ruben likes the Student Council. He likes the members, being busy, working towards a goal, his private room; all of it. Next up, he likes baking. The neat, precise way one must add ingredients, the smells the goods give off, and the resulting treat. Ruben has a major sweet tooth, though he goes to great lengths to hide it. He also likes coffee, especially when paired with said baked treat. Ruben has his own special blend that he makes in his room, guarding both the brew and the recipe with the force of twenty overprotective dragons. When asked why it's so important to him, Ruben claims that it was given to him by his mother, and that he's sworn to keep it only in the family.
|But I don't like...|
Ruben doesn't like a lot of things... but if you insist.... First and foremost, Ruben does not like vampires. At all. His hatred for them is deep, intense, and personal; it would be insulting for anyone to suggest he's against them due to something as trivial as
prejudice
. Ruben doesn't have the time nor the mental capabilities for prejudice. On that same note, Ruben dislikes it when people don't take the serious things seriously. He's pretty prideful, so when that happens he takes it as an almost personal offense.
Ruben also dislikes mushrooms (they smell awful), anything that triggers his delicate mysophobia, and being forced into small talk for no good reason. Also, he really, really, doesn't like it when SC members are bullied (as if that'd ever happen). But, theoretically, if someone was somehow stupid/strong enough to do so they'd better be prepared for Ruben to go mamma bear on them.
|Crush|
Does he seem the type to 'crush' on anyone?
---
---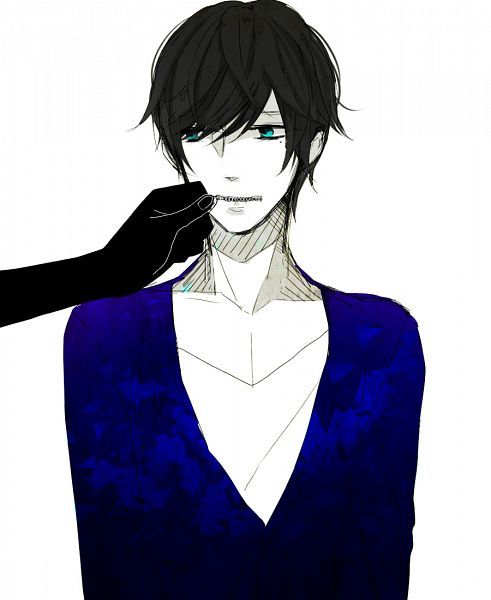 |History|
Ruben is quite the enigma. Among Ruben's peers, his past is a thing shrouded in secrets. No one has ever met any of his family, and no one knows where he came from. He just... showed up.
Ruben's mother was a pro-vampire activist. Her life's work was towards equal rights for all vampire kind. She was a spitfire. A stubborn, laughing, energetic spitfire. However, as hard as she fought for the cause, her efforts were significantly hindered thanks to the fact that she was unable to become a Sponsor herself. She did, however, help lay the groundwork for the Sponsorship program, and was a part of the international program's founding group.
On the other hand, Ruben inherited his OCD from his paternal side, or so his mother told him. He doesn't really remember his father, and wouldn't know what he looked like if not for a couple of pictures his mother had stashed away. Mrs. Lilit had always told Ruben that he died because of a weak body, but when he was in the forth grade Ruben overheard a conversation between his mother and one of her activist friends while he was supposed to be asleep. Apparently, Mr. Lilit had been a serious man, very nervous, but very courageous, for he had put more effort into the cause than even his wife. Also, he had been stoned to death.
Anyways, Ruben and his mother moved around a lot, never allowing any time for Ruben to stay enrolled in a school for longer than a semester. She'd do her preaching and protesting as much as she could, before being run out of town by the resident vampire-haters. For a busy single mom, she was very good at her work. In fact, the name "Sophia Lilit" is
extremely
well-known amongst both vampire haters and lovers.
She baked in her free time, usually hosting massive bake-sales to raise funds for the neighborhood vampires. This is where Ruben (who participated in all of them) picked up both his love and his talent for baking.
|Opinions|
Check the thread.
---
---
|Other|
As the public image of the Student Council, many rumors surround Ruben. Some true, some less so.
The most common rumor, which was a big deal a year or two ago, started when Ruben quit the job he was working at off campus. People say he was seen arguing with his boss, leaving the store in a rage. The building collapsed a few hours after he left, killing a couple people inside. Many people suspected Ruben, but there was no solid evidence against him, so the investigation ended, saying the building must have had a faulty structure.
On a similar note, Ruben isn't very rich at all. He's of the working class, and actually has a part-time job off campus. What this job is, exactly, is debated, but the two big one's are either at the local hospital or a family-owned donut shop downtown. He has to walk to his mystery job because he doesn't own a car, and doesn't really need one.
|Theme Song|
Go Radio-Rolling in the Deep
There's a fire starting in my heart
Reaching a fever pitch, and it's bring me out the dark
Finally I can see you crystal clear
Go ahead and sell me out and I'll lay your ship bare

See how I'll leave with every piece of you
Don't underestimate the things that I will do
There's a fire starting in my heart
Reaching a fever pitch, and it's bring me out the dark

The scars of your love remind me of us
They keep me thinking that we almost had it all
The scars of your love they leave me breathless
I can't help feeling like could have had it all
Rolling in the deep
You had my heart inside of your hands
And you played it
To the beat

Baby, I have no story to be told
But I've heard one of you and I'm gonna make your head burn
Think of me in the depths of your despair
Making a home down there as mine sure won't be shared

The scars of your love remind me of us
They keep me thinking that we almost had it all
The scars of your love they leave me breathless

I can't help feeling that we could have had it all
Rolling in the deep
You had my heart inside of your hands
But you played it
To the beat

We could of have had it all
Rolling in the deep
You had my heart inside of your hands
But you played it
With a beating

Throw your soul through every open door
Count your blessings to find what you look for
Turn my sorrow into treasured gold
You pay me back in time and reap just what you sow

We could have had it all
We could have had it all
It all
It all
It all

We could of have had it all
Rolling in the deep
You had my heart inside of your hand
And you played it
To the beat

You could have had it all
Rolling in the deep
You had my heart inside of your hand

And you played it
You played it
You played it
You played it
You played it
You played it
You played it
You played it to the beat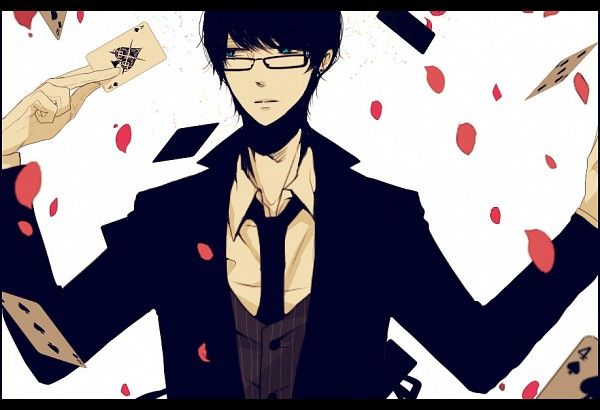 ---
---
---