---
---
"I can protect you, just... trust me."
---
---
Name
Ashley Lawrence
"Didn't I answer this already?"
Age
17
"And peoplestillcall me young."
Grade
Senior
"Kinda sad how it's my last year."
Face Claim
Brittany Snow
"... Excuse me?"
TBA
---
---
"It's better left to the imagination."
---
---
Hair Color
Red Head
"I'm naturally a blonde... but don't tell anyone!"


Eye Color
Stormy Blue
"People tell me I have pretty eyes, I tend to agree with them."


Skin Tone
Fairly Light
"Yeah... Even though I can, I don't necessarily going out in the sun."


Height
5'4"
"I'm short-ish, I guess?"


Weight
120 lbs
"Is this really necessary?"


Other
Ashley has a tramp stamp of a dove on her lower back.
"O-okay, now I know this isn't necessary!"
---
---
"I may seem careless, but like the rest of us, I'm fiercely protective."
---
---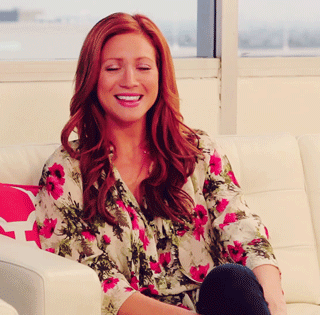 Likes
Spicy Food|| Being Protective || Shady, Cool Areas || Being Strategic || Challenges
Dislikes
Anything Harmful to her Moroi || Overly Sunny Places || Having Nothing to do/Being Bored out of her Mind || Unreasonable Conflicts || Being Called Weak
Strengths
Small Frame/Agility || Enhanced Reflexes || Superior Strength
Weaknesses/Fears
Heights || Low Endurance || Easily Trusts
---
---
Personality
Bursting with positivity and enthusiasm at the seams, Ashley never fails to find the best and most beautiful side of a person. She never lets a bad first impression faze her and always continues to find the true person underneath since she believes no one was ever born naturally hating. This attitude could also cause her demise since she trusts rather easily and will be fiercely loyal to anyone she befriends. She always has an open mind and tries to see from other people's perspective as others may just judge them. Despite her trusting personality she does not love easily as some may think. Ashley's friendly, not stupid and she won't simply 'date around', in fact she's placed very high standards about who she would date and only if the person matches those will she date them; no matter the gender. Several of her closest friends have fallen for her in the past and tried to place subtle hints, but those hints merely fly a mile over head Ashley being as dense as a wall of metal.
She's also a stickler for neatness. She's the type of person to lay out their clothes the night before and occasionally iron them if they are just overly creased. She always wakes up extra early to curl the ends of her long red hair and sleeps rather early; right after she takes her evening shower. Ashley's also does surprisingly well in school unlike how some may think she'd be barely passing, she does better than most. Even in a battle she thinks at least a dozen moves ahead, having mastered a strategist's way of thinking. When training she always has a smirk on her face when asked about the expression, she merely replies 'It makes them angry' and explains that people tend to lose control when angered, making it easier for her to take the victory.
History
Ashley was the third Dhampir born to a Dhampir and a Moroi relationship. She had two older brothers who were fiercely protective over their baby sister and she guesses that's where she inherited her own protective nature. Her parents weren't in the picture very often, her mother more than her father, but Ashley learned and survived with her brothers, she considered them the only ones she ever needed growing up. She didn't always have the best things given to her and she didn't have the most comfortable life, but she managed and it also taught her to take care of herself. She quickly learned how to cook, clean, and all the while, juggling her school life. She watched as her brothers became rather well-off guardians and it didn't take her long to realize that's what she wanted as well. That was how she found her way to St. Basil's Academy.