If you want to get to know the real me, you have to get through the others first.
---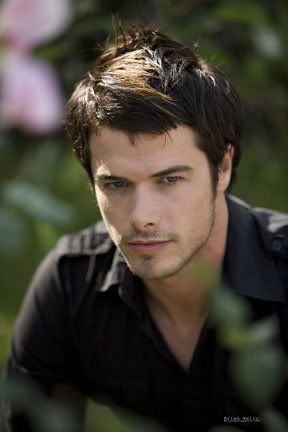 Gender:
Male
Age:
18
Nicknames:
Ali
Occupation:.
Ali was a student at his local school before everything started happening
Sexuality:
Straight
Nationality:
British
Years Spent at St. Dymphna's:
1
Mental Disorder(s):
Ali suffers from Mulitiple Personality Disorder and has up to three different personalities floating around in his head.
Room Number:
---
Height:
5'10"
Weight:
150 pounds
Build:
Skinny but heathy looking enough with enough muscle tone to get by
Hair Color:
Brown
Eye Color:
Blue/Grey
Scars?:
Ali mainly has scar on his arms and wrists due to his personalities causing him to feel certain way is or even taking over his actions. He has a small scar above his right eyebrow when he fell as a child.
Written Appearance Description:
Ali stands slightly hunched over but does change his posture to a straight one when he is walking around, of course his posture is affected by his mind. Depending on his personalities he may appear closed off or even open and welcoming.His facial structure is soft almost giving him a younger appearance than his seventeen years of age. When ever he sits he folds his arms tightly against his chest, this isn't because he wants to block anyone off, far from it he is nearly tring to protect others from harm he could cause them by his hands.
Clothing Preference:
Ali likes wearing dark clothes that a loose fitting so they do not become to constricting on him. He likes to play with the hem of his shirt so often his shirts have small holes near the hem so he can twist it around his finger.
---
Skills:
Drawing, fixing things,staying hidden
Quirks:
Playing with loose items of clothing, clicking his fingers, playing with his hair.
Likes:
The outdoors, reading, writting, drawing, music.
Dislikes:
Conflicts of any sort, his illness, violent people, medication, sleeping.
Fears:
Darkness, enclosed spaces, water even including showers.
Written Personality Description:
( written as Ali) well this is the hard bit isn't it? How am I meant to give you an accurate discription of myself if I don't even know who iam anymore. Well I may as well start by explaining the best I can about everyonelse.
Josh is the youngest he is about ten, he loves playing with toys and drawing pictures of animals and landscapes of places that he has been to, he is happy near enough all of the time and will talk to anyone even complete stranger. He usually comes out at anytime sometimes if I feel worried he appears.
Now Daniel is someone who hurts me psychically he finds anything he can to cut my wrist and pull my hair. He cries most of the time he is good at hiding and will squeeze himself into any place he can to get away from danger. He doesn't talk much I think he is too scared too.
Karl is a bad personality as in dangerous he tries to hurt anyone just for the sake of protecting me, he has never told me what he protects me from but many times I've found myself in front of some of my closest friends who I have beaten to almost death.
Amd me? Well I'm pretty easy going I suppose having these people in my head is a good thing but I hate it also I can't make any discussions by myself without them, I enjoy the company of others but I like my solitude to well I call it solitude sometimes I get moments of utter silence in my head and I find it amazing.
---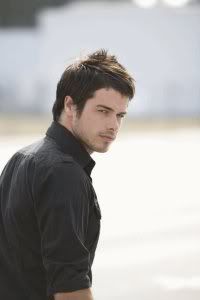 Love Interests:
Brief History:
Ali's life was pretty much normal till about two years ago, he was having trouble with some people at school and from somewhere a voice appeared supporting him throughout his day and Ali enjoyed it but he didnt tell anyone as for fears about what might happen to him. But then Daniel appear and Ali would find himself covered in blood or he would awake crying under his bed he tried to console the voice by speaking to it in private but nothing happend.
The violence came in many forms, mainly in hurting the ones he cared about, his parents his sister and his girlfriend who he almost killed one night but he can't remember any of it. He finnaly broke down when his parents found him one night with deeps cuts in his arms, he explained everything and was panicked about what the voices wanted and what would happen to him. St dymphnas home for the insane was the last chance apart from spending the rest of his life locked away at home with only the voice for company