---
Full Name:
"Old fashioned, but hey, we don't pick our names." Genieve Iris Waverly
Nickname:
"Call me Genie and I'll kill you. Slowly." Gene, Genieve, even pet names. Anything but Genie. That is, unless you have a death wish.
Age:
"What? You're shocked someone as young as me can be so... wicked?" Nineteen years-old
Birthdate:
"I was a Spring baby." March 3rd
Where you are from:
"USA baby." New York City, New York, USA
Description:
"You've got two eyes genius. Use them." Instead of a beachy blonde, Genieve's hair is highlighted throughout to make it more of a darker, golden blonde. When she was younger, she preferred to keep it light and short, but after a while she decided to let it grow out. Now, it falls in softly curling layers, and ends just above her hips. Her bangs sweep widely across her forehead, gently touching her eyelashes. She has a smooth olive complexion free of blemishes or freckles. Her eyes are framed by thick eyelashes, but are large and round, taking up most of her face, and are a bright, vibrant blue. This gives her an innocent look she definitely doesn't deserve, but still uses to her advantage quite often. Her eyebrows are perfectly arched in a way that makes one wonder what she's thinking about all the time, and her lips are full and pink. Her features are very defined with a pointed nose, severely high cheekbones, pointed chin, and a prominent jawline.

When it comes to body type, Genieve is very tall. She towers over nearly everyone and her preference for high heels only makes this worse. She's very slender with a thin waist, prominent curves, and long legs that make her look even taller. She loves to look professional and classy when she dresses, and can always be seen in a blouse, a nice pant, a pencil skirt, or a fashionable jacket. And don't forget the heels. She's fond of them, not only for the extra inch or two, but for the loud clacking noise they make when she walks, allowing her to always make an entrance as well as an exit.

When you first see Genieve, you know she's a strong woman and is not to be toyed with. She stands with her shoulders back and head high. Her athletic build let's others know that she's in good shape to fight, but still, upon first glance not many see her for what she is. When making a first impression, Genieve's honey-sweet voice and doe-eyes make her seem kind and caring, her cloths and demeanor, classy and put-together. At most, people typically think she'd a high-class, successful business woman. Not a vicious, vampire killing machine.
---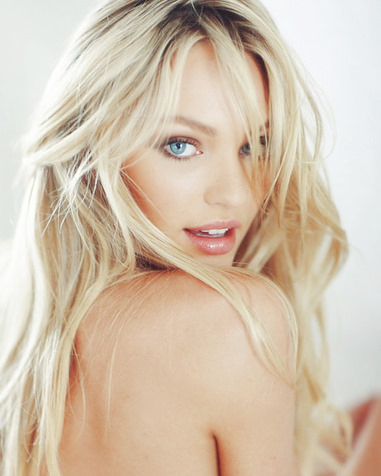 Role:
"Only the best hun." Strigoi
Personality:
Cruel
[kroo-uhl]
Adjective
1. Willfully or knowingly causing pain or distress to others.
2. Enjoying the pain or distress of others
3. Causing or marked by great pain or distress
4. Rigid; Stern; Strict; Unrelentingly severe.

"Haven't you heard what they say about me? I'm practically heartless." Genieve wears a wicked smile on her face everyday. She's calculating and quick, smart as a whip. What she lacks in size and intimidation, she gains in brains and motivation. She's dangerous for you know when she plots against you, she'll never lose. She's quiet and her voice is sweet and small, but she's absolutely lethal. She keeps a mental calculation of the her cousin Lucretia and her friends, and knows most of them by name. The other students are just faces to her and she completely wraps herself in her what she is, letting it absorb her. Genieve's temper is terrible and it is easy to set her off, making her a ticking bomb.

Genieve is a wicked woman with a wild temper. She's never once in her life been insecure or timid. Everywhere she goes, she drags with her a powerful and intimidating vibe. Genieve is a very determined woman. If she sees something she wants, she gets it. It's as simple as that. Nothing gets in her way of success and she wont give up until every possible solution has been exhausted. This headstrong woman isn't one to love and coddle you. If you have something she wants, and you refuse to give it to her, she has no problem with torture. Blood and pain has never been a weakness of hers. Most people just surrender to her right away. If her intimidating aura doesn't do it, a single glare from her icy blue eyes will usually melt the stubbornest of people into puddles.

As well as determined, Genieve's also very bright and an incredible manipulator. She's the kind of woman who will let you believe that you're in control of everything, only for you to find out later that she's been playing you the whole time. Her emotions are kept under tight lock and key, only allowing people to see what she wants them to. Some go so far as to say that the only emotion she has is anger. Her temper is her greatest weakness for she is very easy to piss off and once she is, there is no telling what she'll do when blinded by rage. Often her greatest slip-ups are when she's red with fury. If someone were to know precisely how to press her buttons, it could mean her undoing. This is why she keeps her emotions locked up so tightly.

If you could sum up Genieve perfectly in one word, it'd be ruthless. Every word that comes out of her mouth drips with superiority and double-meaning. She doesn't care what others think of her and never will. She's ruthless and wicked, doing things simply because she wants to. If it doesn't benefit her, she wont do it. The only person she's ever loved is herself. She doesn't waste time with people she doesn't need. Genieve prefers to give out orders, rather than be ordered around. When someone undermines her, they're immediately put on her hit list. If she makes a threat against you, you can be sure she'll carry it out for she'll hold a grudge until the day she dies.

In all, Genieve is a wicked, selfish woman who takes a little too much pleasure in the pain of others.
---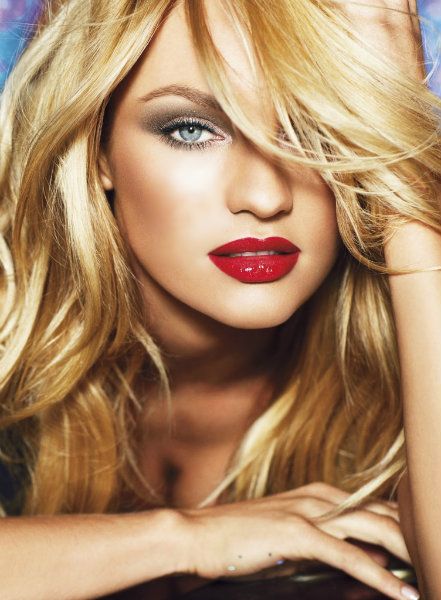 Royal/Dhampir Partner:
"Ugh. There was a time when I might need one, but now I don't need anyone's protection." None, she's Strigoi
Roommate:
"I don't share very well." She doesn't have one.
Likes:
"Winning. Short, sweet, and to the point."
♥ Winning
♥ Being right
♥ Blood
♥ Causing fear
♥ Causing pain
♥ Respect
♥ Sarcasm
♥ Getting what she wants
♥ Revenge
♥ Chocolate
♥ Horses
♥ Wine
Dislikes:
"These questions."
☠ People asking her dumb questions
☠ Being bothered
☠ Being undermined
☠ Looking like a fool
☠ Most humans
☠ Water
☠ Being argued with
☠ Taking orders
☠ The color green
☠ Cats
Theme Song(s):
"Something... Powerful."
Sounds of madness- Shinedown
---
History:
"Just look at Lulu's. I've been her shadow practically her entire life." Genieve Waverly is Lucretia Waverly's older cousin. Much like Lou, her mother died in childbirth just a few years before Lucretia was even in the picture. She was handed off to her grandmother and lived with her for two years until Lucretia was born.

When her mother died giving birth too, Lulu came to live with them. The two were inseparable. Even though there was a two year difference between them and they were cousins, the two may as well have been twins. They had an almost eerie bond with each other and did everything together.

When their grandmother died, they were sent to the same orphanage, but soon separated. Lulu stayed at the orphanage while Genieve was adopted up quickly.

Genieve fought her foster parents with every thing she had, making life as hard as possible for them, but they were stubborn. When they finally sent her back to the orphanage where Genieve could be with Lucretia again, Genieve found something heartbreaking. Lulu had all but forgotten her, wrapped up in a new boy she supposedly "loved." When Genieve confronted her about it, Lou swore this wasn't the case, but Genieve saw it. Suddenly, she was the third wheel in their whirlwind romance.

And when Lucretia and her new love plotted to leave together, it became the last straw. She knew what she had to do. She'd been thinking about it for days.

She went to the Strigoi. Willingly. She gave herself over to them and became one of them, telling Lou's father where she was and what was going on. She'd merely intended to frighten her cousin back into her arms, not have him kill the boyfriend and devastate her only friend. In anger, Genieve killed Lulu's father, but it hadn't had the effect she'd been hoping for. Instead of running to her in devastation, Lulu hid from her in hate.
Misc:
"I think that's all." Nope(:
---