---
❝ Lorencia Maladona ❞
"You think you're so clever? You think you're so smart? Well wait till you come to my side of the dark. I'll show you where dreams die, I'll show you where fears lie; And when you get scared, my hand's here to hold... "
I'm a Hex Girl - The Hex Girls
---
---
❝ More Than Just A Name ❞
Nicknames
The Wicked one; Siren; Witch
Role
Shadow Creature; Witch
Age
Twenty-Two
Gender
Female
Physical Description

Lorencia is a small, petite and frail looking girl, but books aren't always meant to be judged by their cover.
She has piercing, hypnotic blue eyes that seem to stare right into your soul. Her small features enhance them and make them seem larger than they really are. She has long black hair that flows past her bottom, and for the most part stays down. She is mostly found wearing white dresses, which compliment her tiny figure and give off a sense of innocence. She stands at about 5'2" and weighs about 97 lbs.
❝ Take care to not over look one such as myself. ❞
---
---
Personality
Lorencia, being one of the few witches around, is very headstrong and cocky, knowing that she's the best. She cares not for anything or anyone around her in the least bit, and unfortunately that is no exaggeration. Being a witch, her age and mind are always ever deteriorating and dissipating. To reverse this process, she must feed off of the minds of others, and it would be a little more than difficult if you cared about the one you were feeding off.
But as cold and uncaring as she is, Lorencia can play quite the actress and win over many hearts with her stunning smile and cultivating conversations. She is highly intelligent and more than capable with fitting into society, until she gets hungry, that is.
Preferred Prey
Humans. Period.
Skill(s)/Abilities
Lorencia is a skilled enchantress, being able to charm over even the most stubborn of minds. She has practiced many spells; Some enabling her to move objects at will, to create illusions and dreams, to temporarily alter objects, to hinder the senses and ultimately, to eat away at one's mind.
Likes
Dislikes
✔ Her familiar, Miraj
Dogs✘
✔ Her grimoire
Iron✘
✔ Feeding off the feeble minded
Strykers✘
✔ Creating new potions and spells
Menders✘
✔ Dancing under the moonlight
Warding Charms✘
❝ If you're good...I may just give you a sweet dream as your last memory... ❞
---
---
❝ Replaying The Past And The Present ❞
History
Lorencia lived a normal life as a regular human girl; She had a mother, father and two brothers. her mother stayed at home while her father worked decently as the town's local store manager. They made decent enough money for her and her two brother to go to school, and to help her brothers with going to college. Her parents happened to be one of those couples that stayed in love; yes they had their arguments, who doesn't? But they stayed together and tried their darnedest to raise their children right. And they did, for the most part. Lorencia found herself with an interest in the dark and arcane arts at a young age. She'd go online or go to a library to read about witches and warlocks wizards, to try and learn their secrets, but never seemed to learn much at all. So she began practicing; a spell here or there to change her hair color or to turn her brothers into toads, but nothign major. Nothing powerful enough to attract a demon, so she thought. As life went on, Lorencia grew out of her 'magic' phase, finished highschool with a 3.6 GPA and was ready to start looking at colleges. Bu on her twentieth birthday, Lorencia became possessed by a very powerful demon, turning her into a witch. At first, Lorencia was lost and scared. She ran from home, trying to hide her new state from her family, trying to keep her wits about her, but soon enough the demon took over completely, making her to be one of the most powerful witches out there. Lorencia is now one of the greatest threats to the humans.
Partner
Relationships
❝ Guess we couldn't be friends after all? ❞
Other
Lorencia keeps her familiar, Miraj, with her at all times.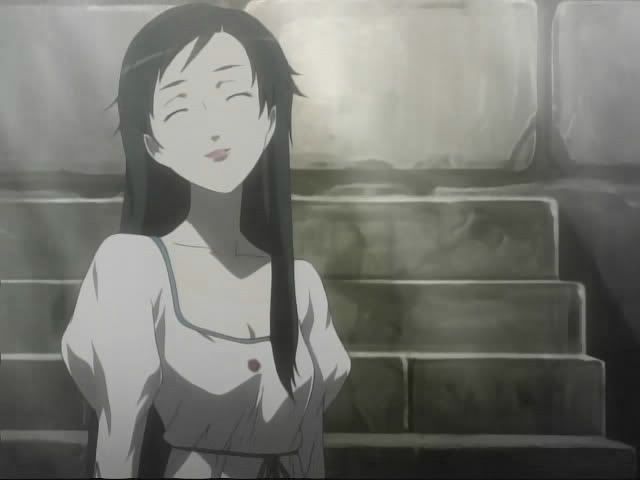 ---