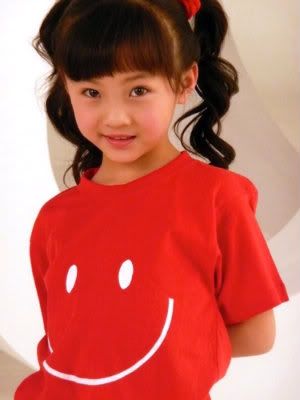 Name:
Kelsy Lan Trenton-Reese
Sex:
Female
D.O.B:
April 16
Age:
Seven
Mother:
Glenda Marie Trenton
Mother:
Tammy Dale Reese
Siblings:
None
"Hi my names Kelsy it's nice to meet you. I guess I should tell you some things about me um... I like the color orange and I like oranges -giggles-. I love both of my mommies very much they take really good care of me... oh that's right I have two mommies.

Some people don't understand that and I've heard from my friends at school that it's weird to have two mommies. I don't think it's weird they're very nice. They also tell me I don't look like my mommies, that's because they adopted me from China. My mommy in China couldn't take care of me so now Mommy Glenda and Mommy Tammy take care of me. Its okay I don't care what those people think, both of them love me very much.

We have a kitty named Wen, she's a very nice cat but Mommy Tammy says she's picky. I don't know what that means but I help take care of her. Another thing I like is taking pictures my mommies take lots of pictures especially when Mommy Glenda' makes me a new dress. They're always so pretty and I like to watch her sew them on the sewing machine, she says she'll show me how to sew when I'm a little older.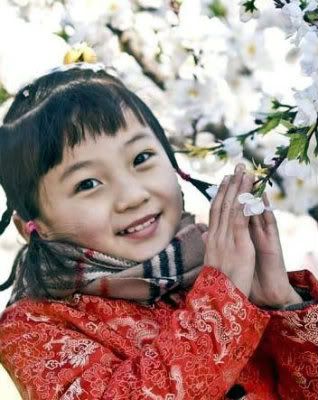 Mommy Tammy works at a doctor's office and Mommy Glenda stays at home with me, I started third grade this year. I like school except for when the others make fun of my eyes. Sometimes they make funny noises and tell me that's how Chinese people talk. But I know that's not true... I don't talk like that.

One of my favorite things to do is play dress up, I also like dolls there are allot in my room and I get a new one on my birthday and Christmas and... Well I get new dolls allot.

I hope that school is going to be fun this year, sometimes it's hard for me to say some words... I got to Speech therapy. I don't like to tell other kids that because it makes me feel dumb. And lots of times they make fun of me when I say something wrong. I wish I didn't have to go, Mrs. Cambridge the Speech therapist smells funny and she's really old.

Please don't tell her I said that."

Personality:
Kelsy is typically a happy, but quiet child; she loves to play pretend especially with dolls. She is very proud of the clothes she wears because most of them are made by her mother Glenda. She becomes embarrassed sometimes when her friends make fun of her for having two mothers. But she doesn't understand why some people think there's something wrong with it. Another insecurity she has is her speech, she has a slight speech impediment, and this has led to teasing by her peers at times. On the hole Kelsy is a well-rounded child, but will that be the case as she gets older.
Equipment:
Kelsy loves dolls and playing pretend she often brings one with her on shopping trips.
History:
Kelsy was born in China on April 16, the youngest in a family that already had six other children. Unable to care for the baby her mother gave her up to a local orphanage. This was not the best of places for a young baby to grow in, but she was soon adopted by a loving same sex couple. They brought her home with them and raised her like any American child.